After registering a total 53 points in 2022, Team Principal Adam Weaver wanted nothing less than 'an outright podium' in 2023, and he got it. The Power Maxed Racing team achieved that many points after Round 3 at Snetterton this season.
The team have just come off the back of their best weekend in 2023. In fact outscoring the whole of their last season at Knockhill alone. What has changed between last year and this year?
"As a whole, we are doing a little better in every area," Weaver told TouringCars.Net. "Also I think last year, the guys didn't have the best opportunity to show themselves in the right light. With us having the new TOCA engine coming in, and suffering seven head gasket failures in a year, that makes things difficult.
"As you well know, if you don't do very well in race one, it really does make your day very, very tough. We had a lot of times where we'd have an issue in race one, and then with a whole day, it's salvaging the best from the day.
"I just think this year, we've got three good drivers, they've got really good support behind them, and we've still got the same team that we've ever had.
"We've only added one new member of the engineering team to help support Mikey [Doble] joining us, but it's just about us to keep plugging away."
The team did not race throughout the full 2020 season as the pandemic struck. They then returned in 2021 with a big haul of 362 points. Despite the initial surge in points, Weaver believes sitting out set them back even further than they thought.
"I think not racing fully in the COVID year actually affected us. We were effectively a year behind all of the people that had raced fully in that year. We were playing catch-up, so the engine change didn't help.
"Obviously, hybrid coming in last year, there was a lot of new things to learn. I just think everything's just fallen nicely into place this year, and everybody's doing their bit."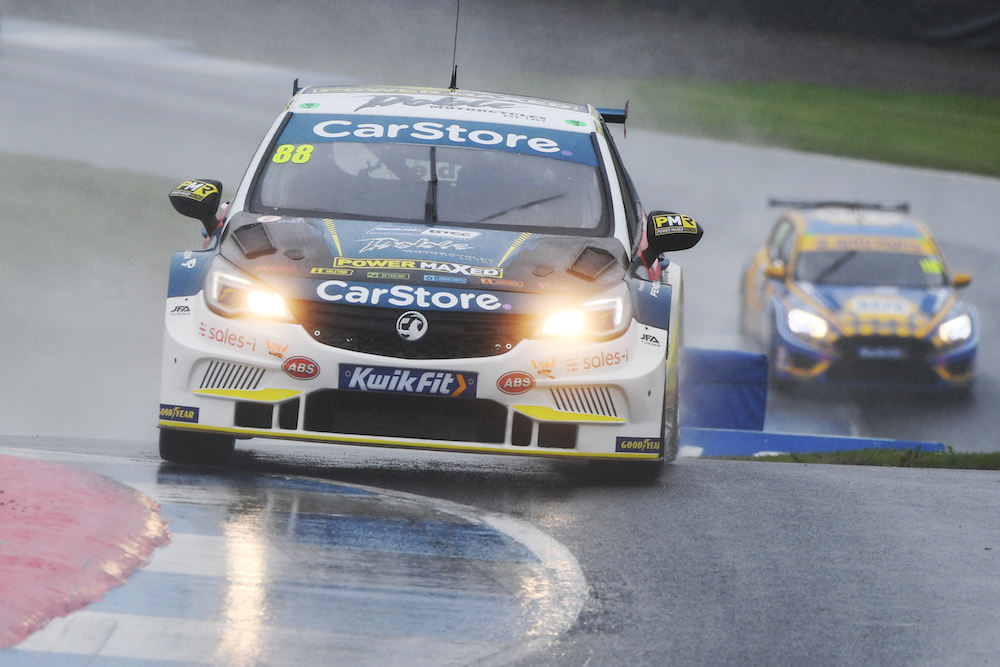 On the morning of their 250th race, Weaver was confident that the team are able to fight consistently inside the top ten, believing that apart from the Fords, the team could fight amongst the rest.
"I think we're there. The Fords are in a category of their own at the moment, so I think our race is with everybody else. We've had qualifying consistently in the top ten, we've managed to race consistently in the top ten.
"I think if you said the three main Fords were the first three, we can definitely race somewhere between fourth and tenth. There's so many factors that have to come together, you know, you need a little bit of luck out there, you need the car to stay well and the drivers to do their bit.
"I just echo what Árón [Taylor-Smith] said. Any day could be our day. Hopefully, it's now. It's our 250th race. It'd be great to have a fantastic result from that."
There are three things that would make a successful season for Weaver. The Jack Sears Trophy, an outright podium and a double outright podium. Little did he know that after the penalties of Race 1 at Knockhill, one of those is ticked off thanks to Andrew Watson.
"I'd like to see one of the guys on the podium, at least one. I mean, it'd be a dream if we can get two up there at the same time. I've never had that, so that would be nice to do.
"An actual podium and to win the Jacks Sears – we really should win the Jacks Sears. I'd be very disappointed, especially when we've got two people eligible for it. I think the fight will come down to between Andrew and Mikey. To win that, but I'd like an outright podium."