After a year away from the championship, fan-favourite Rob Huff is making his FIA World Touring Car comeback in 2021. 
Having teamed up with Hungarian outfit Zengő Motorsport, the 2012 World Champion will once again be a manufacturer-affiliated driver as he flies the flag for Spanish brand, CUPRA.
"I think I look pretty good in green!" Huff joked, in reference to his new racing overalls. "For me it's a fantastic opportunity. I've been speaking with the team for quite a while now and obviously everything came together at the last minute but I'm very much looking forward to the challenge."
By joining forces with Zoltan Zengő's independent outfit, the move sees two of the championship's most affable characters unite for the first time. Huff and Zengő have had a good relationship for many years however, so the pair are delighted to finally be working together, rather than against each other.
"I've known Zoltan since he first came to WTCC many years ago," Huff said. "He's a hugely popular character in the paddock, and I've been very lucky in my career that I've had a lot of support from Hungarian fans, obviously being Norbi [Michelisz]'s team-mate at one point as well. 
"I think you could say it's a natural progression for both of us to end up working together. We have a great relationship, we always have done.
"And yeah, to finally put that to our advantage on the track is something that I think we're both very excited about."
Zengő's choice of car also happens to be a very special one for Huff. The Brit was given his big break by SEAT in the 2004 British Touring Car Championship, so now getting the chance to race with CUPRA – SEAT's performance brand – is something that Huff is very much looking forward to.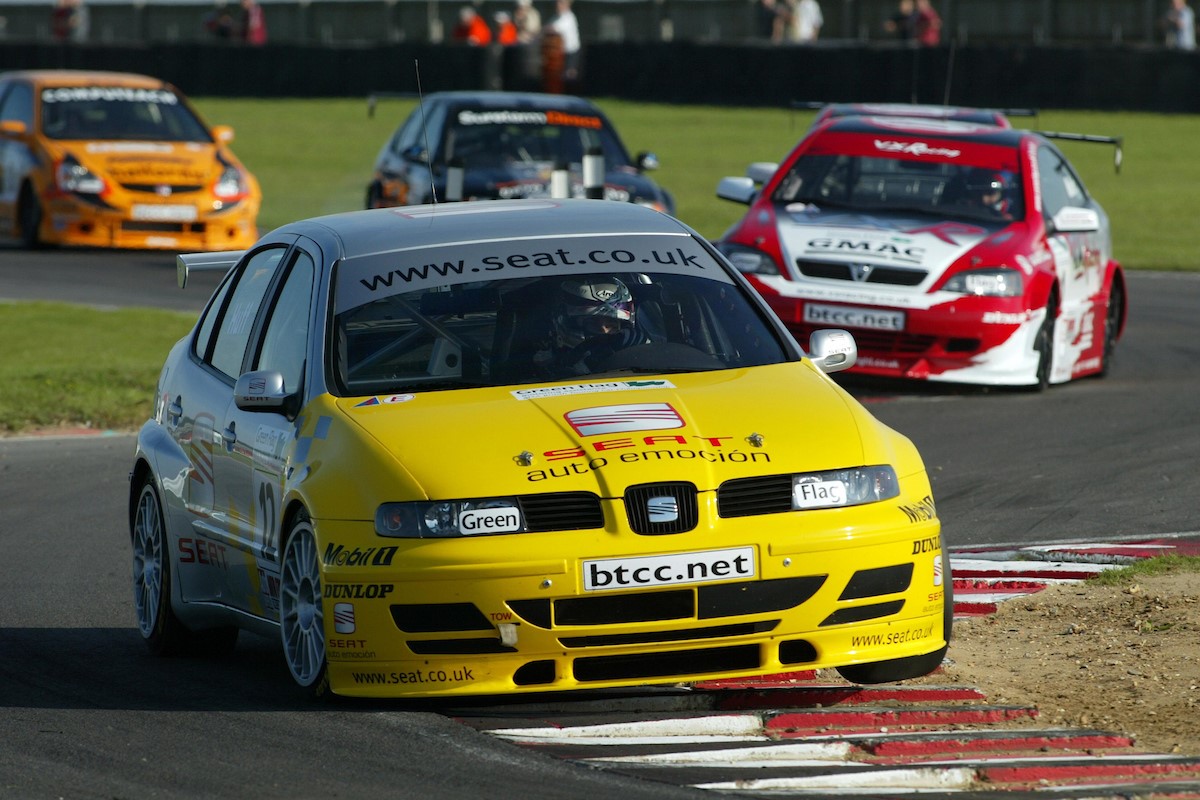 "Ultimately you could say that SEAT and CUPRA created me. They gave me an opportunity as they did with Mikel [Azcona], so for both of us to be representing a brand which really kick-started our career is something that's quite unique.
"It's quite a special thing, and we hope to both repeat what we've done with the brand in the past, which is to win and to win championships."
As a result of the deal to race with Zengő Motorsport being completed very late in pre-season, Huff has only managed to get four hours of practice behind the wheel of the new Leon. Nevertheless, he seems pretty impressed with what he has seen of the car so far.
"My first impression was that these guys have done a pretty damn good job! The car is already a full season old and it was tested and developed very well.
"When these guys were working with the current CUPRA, I was at Volkswagen and we were developing the new Golf [which would eventually be cancelled], so a lot of the parts were shared between the two cars.
"It's not completely unfamiliar, let's say, but it is very different to drive [compared to previous TCR cars he has raced]. You can't really compare the old CUPRA and the old Golf to the new generation; it's a completely different car. 
"The feeling it gives you straight away is one of confidence, and one of positivity. I think I'll probably have to thank CUPRA, and to thank Jordi [Gené] and Mikel for doing such a good job with the car."
Huff's sabbatical from WTCR during the 2020 season was far from uneventful though. The Brit elected to compete in TCR Scandinavia with Lestrup Racing, and in an outdated Volkswagen Golf they managed to beat Robert Dahlgren in the new CUPRA to the drivers' title. 
Huff says that it was an experience which was not only rewarding in the moment, but one which also reignited his hunger to compete on the world stage:
"At the end of 2019, there were no opportunities that really stood out to me that I wanted to continue with," he explained to TouringCars.Net.
"So last year was a fantastic year to go away from the championship that I've been part of since the first day, and to enjoy something else, to enjoy a bit more of a relaxed atmosphere in the sense that it's not quite so intense.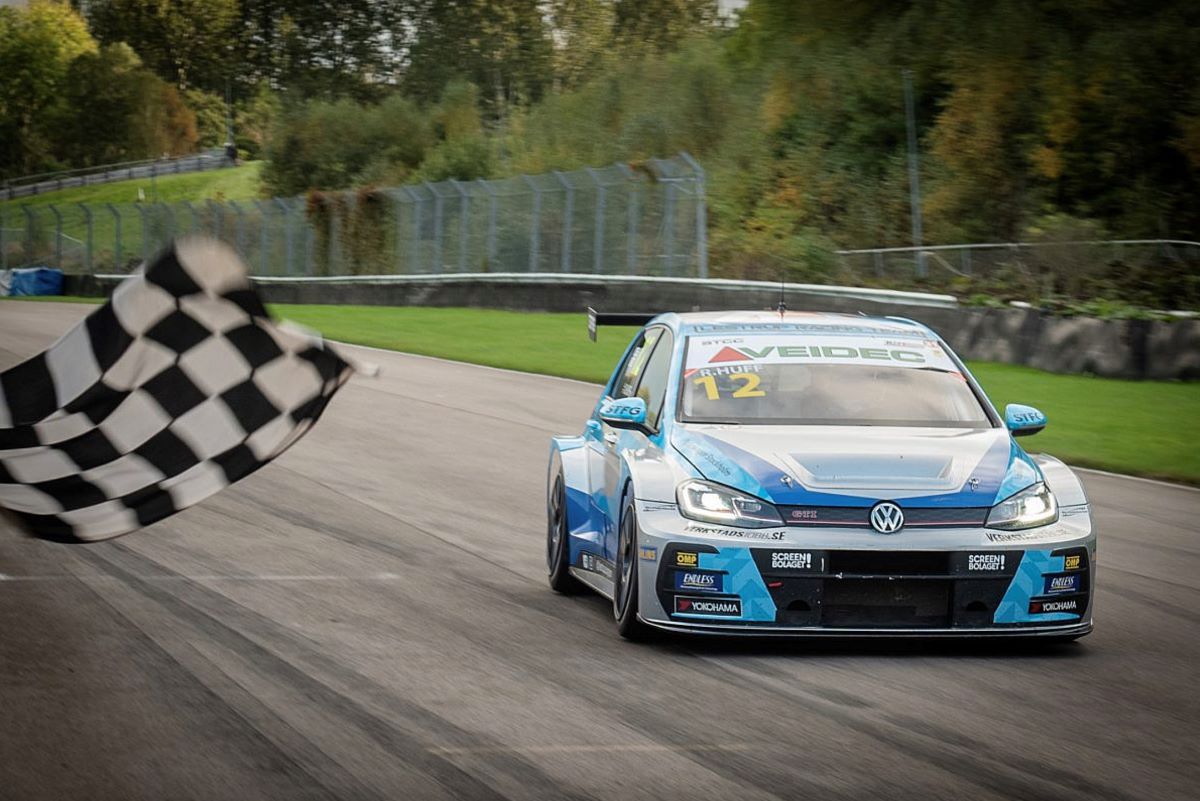 "STCC is not a small challenge for anyone though. There's a lot of international drivers who have gone there and done well, and there's a lot who have gone there and failed, so to be one of the ones that has been successful was great. 
"It was just a really nice year after sixteen years of travelling the world non-stop. At some point you have to take a step back and slow down a little bit in your life, and I took that opportunity last year, so for me it was the perfect scenario."
In fact, Huff enjoyed his time over in Sweden so much that he initially planned on defending his title there this year as well. Unfortunately though, that deal couldn't quite be finalised.
"The thinking was that we would be able to do both [championships] alongside each other," Huff explained. 
"When the original calendars were announced for STCC and WTCR there was no clashes at all, so of course it was a great opportunity to be able to do both. Then of course as the championships got closer the calendars changed and became a bit more complicated with two clashes. 
"The first one here was actually doable, we could have potentially done it, but the second one which was the Budapest clash was going to be much more difficult for me to leave my effectively home race at WTCR, and the Lestrup guys were fully understanding. 
"Ultimately everything was totally fine and amicable. I'm sorry that it turned out that we couldn't do both, but it's one of those things. 
"Everyone wants to be fighting for the world championship and last year we did an amazing thing. We won in a car that we probably shouldn't have won in. Everyone learnt a lot, and it was good to help move their team forward to a level where they could potentially come and race here in WTCR as well.
"I think we ticked all the boxes and, of course, if the opportunity came to be with them again it would be something I'd very much like to consider."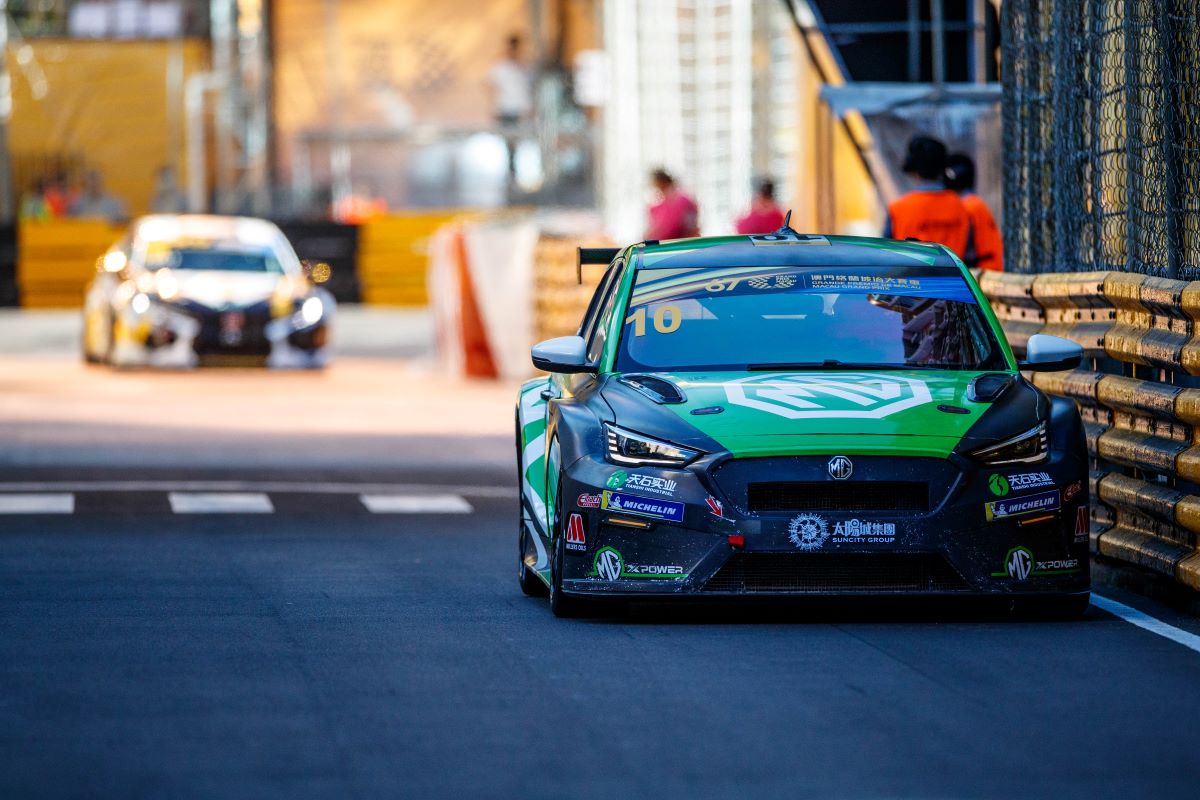 However, Lestrup Racing weren't the only team that Huff raced for in 2020. An appearance at the Guia Race of Macau with MG X-Power led to rumours that the British driver would join forces again with the semi-British brand at some point this season. When asked whether there was any truth to this, Huff played his cards close to his chest.
"MG is a brand which is coming back to motorsport, we see them hugely in China, and yeah of course I raced for them and won at Macau last year for them. 
"Ultimately their goal is to come to a world championship and to be on a world level. I think at the moment that's not quite possible for them, but it's definitely something that's in the vision of the brand. 
"As you know, I have a very strong connection with many different brands in China, and winning Macau last year with them was fantastic. It was my tenth win, so who knows what the future holds, but again we'll have to keep you in suspense…"
For now though, Huff will be fully focused on getting to grips with the CUPRA, and after failing to set a competitive lap time in free practice one, has plenty of catching up to do ahead of qualifying tomorrow.