James Gornall will be replaced by multiple Renault Clio Cup champion Paul Rivett at Trade Price Cars Racing in the British Touring Car Championship, after standing down from his seat.
Gornall, the 2008 British GT Champion, had secured the team's best result of the season thus far earlier in the year at Brands Hatch, a seventh place in race three, but he has failed to feature in the top ten since.
The 36-year-old has now elected to step back from racing for the team, opening up his seat to multiple Clio Cup UK champion Rivett.
Rivett will make his BTCC début at Snetterton, remaining in the car for the season finale event at Brands Hatch. A prior commitment prevents him from racing this weekend.
As such, the team will field just one Audi S3 car for Bobby Thompson in this weekend's races at Croft.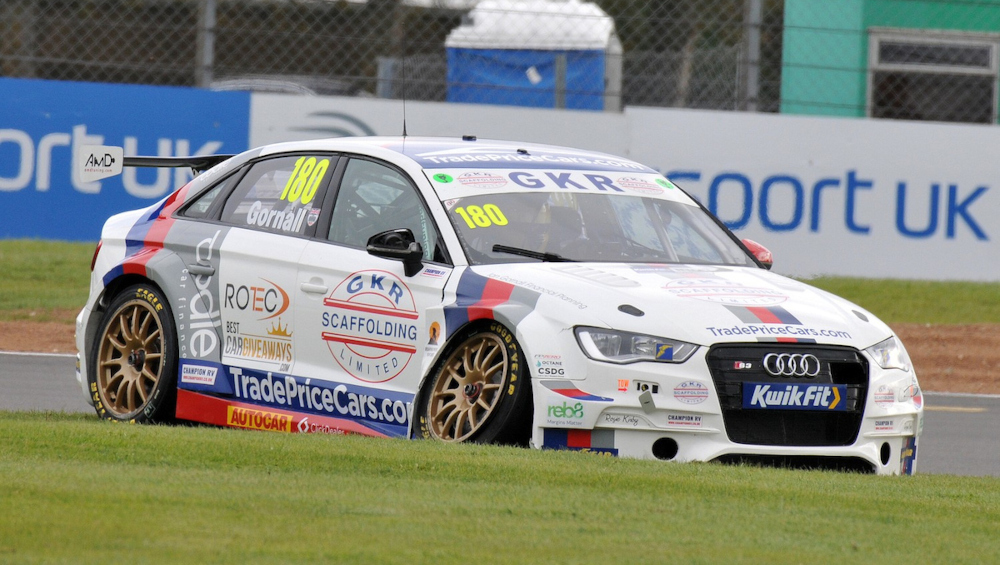 Rivett, 42, has won the Clio Cup UK title four times and is the category's most successful driver. He last raced in the series in 2018 and has most recently competed in the Fun Cup and the British Truck Racing Championship.
"It's no secret that I have always wanted to race in the BTCC and at the age of 42, I know I'm not getting any younger," said Rivett.
"My mother sadly passed away earlier this year and it really made me realise that I can't let time pass by, and that I had to try and make it happen.
"I visited Silverstone to speak to a few people and see what opportunities there might be for next season, and suddenly the opportunity has come along for me to take part in the final two rounds of this season. That's something I'm hugely excited about, and that I certainly wasn't expecting.
"I've obviously watched the BTCC through the years whilst racing on the support package and have competed against a lot of the drivers on the grid during my time in the Clio Cup.
"Even before that when I was racing in Fiestas and had my novice cross alongside guys called Colin Turkington and Gordon Shedden, who have gone on to do quite well!
"My goal is to use these two rounds to show what I can do. I've always adapted quite well to new cars and the aim will be to get quicker every time I go out on track and look to keep progressing forwards.
"Snetterton will all be geared towards preparing for Brands Hatch as that's my home circuit, and I'd love to be able to go out there in the final rounds and challenge for some good results.
"It's a shame that I'm not able to also race at Croft this weekend, but I'll be cheering Bobby and the team on and look forward to joining him on track.
"I have to say a huge thank you to Trade Price Cars for the opportunity to fulfil a dream."
Andy Wilmot, GKR TradePriceCars.com joint Team Principal, acknowledged that Rivett would have a huge challenge in front of him coming into the season late on.
"It's a shame that James won't be racing with us for the remainder of the season as he has been a popular member of the team, but at the same time, we're delighted to be able to give Paul the opportunity to join the grid for the final two rounds.
"Speaking to him at Silverstone, it is clear to see the desire that he has to get into touring cars, and his record in the Renault Clio Cup through the years speaks for itself.
"Although it is a big ask for a driver to step into the BTCC mid-season, we're confident that Paul will be able to do a good job on track at both Snetterton and Brands Hatch, and will form a strong partnership with Bobby as he looks to battle for the Jack Sears Trophy title."