Romeo Ferraris has confirmed that it is planning to develop and build the Alfa Romeo Giulia as an ETCR car for the new all-electric touring car series which gets underway in 2020.
The Italian company has been involved in TCR from almost the very beginning, developing the Alfa Romeo Giulietta TCR, which made its racing début in 2016 and has claimed victories throughout the world.
The project, which is not backed by Alfa Romeo, will see the firm embrace the new electric series, developing the cars alongside already announced manufacturers CUPRA and Hyundai.
"We are delighted to announce the start of a new venture for our company," said Michaela Cerruti, Romeo Ferraris Operations Manager.
"Touring car racing is a fascinating world and it's no coincidence that we have been successfully present in this area for the last twenty years.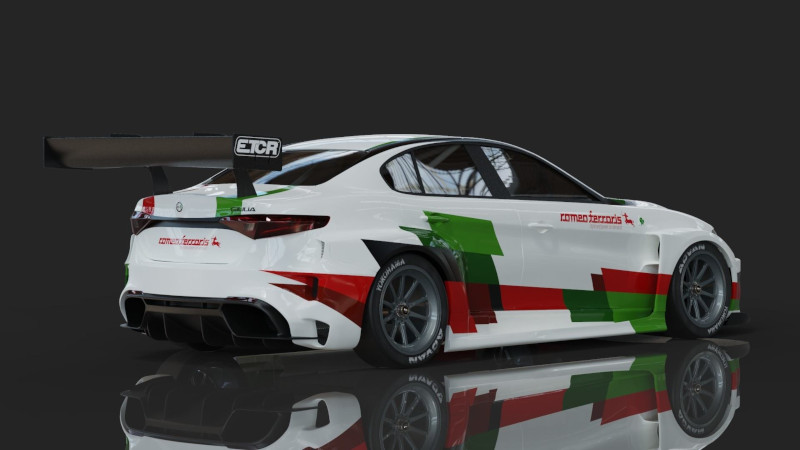 "After giving the Alfa Romeo Giulietta TCR the highest results on the international scene that could be achieved by an independently-run programme as ours, we have decided to take a brave big dive into the new ETCR series concept.
"A lot of things still need to be outlined, of course, and that is absolutely normal when you start from a white sheet of paper, but we believe that electric is the obvious choice for the future, not only for automotive but also for motor racing.
"Our engineers are already at work, we are starting this journey later than the big carmakers that have already been engaged in electric racing for some time, with way larger resources than a private constructor like us.
"Regardless of all that, we will do our utmost to keep our reputation high, as we have always done so far."
Romeo Ferraris will receive technical support in the project from Marco Calovolo's renowned Hexathron Racing Systems company.