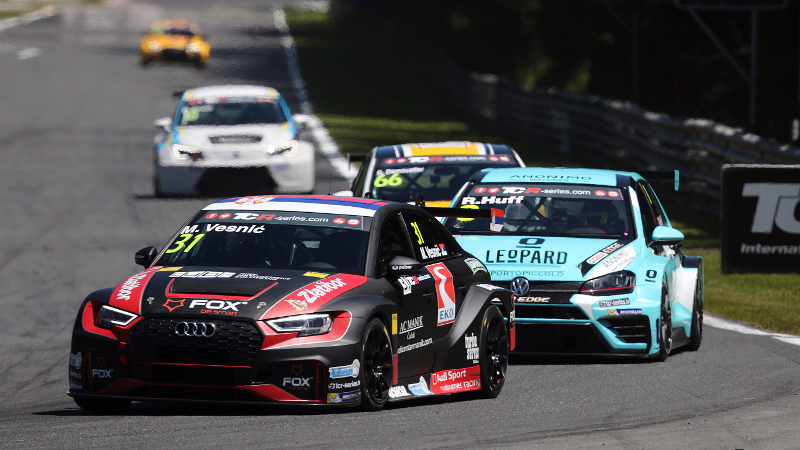 The promoter of the new TCR UK Series, Jonathan Ashman, says he is 'extremely encouraged' by the number and quality of teams enquiring about entering the latest national TCR series in 2018.
The new series was announced in early July as the latest addition to the TCR family, with former Super Touring founding partner Ashman as the promoter.
Interest for the new championship is reportedly high, with a number of multi-car BTCC teams expressing an interest in entering the new series.
Ashman spoke to TouringCars.Net about the early days of the new series, admitting that he found the level of early interest to be 'astonishing'.
"We've made a list of all the enquiries we've had so far with all of the teams," said Ashman. "Taking out the 'iffies', we've got 25 proper teams and who are in touch with us.
"We know on the grapevine, as people have told us, that another seven are looking at it but haven't actually contacted us yet.
"What's amusing me is that my phone is going off and names are popping up on the screen from people I haven't heard from in years!"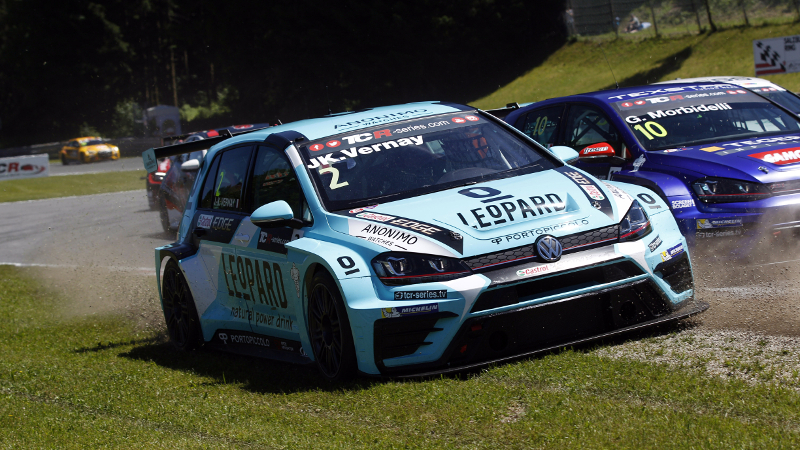 Due to the interest from BTCC teams, and the potential for existing outfits to use their infrastructure to compete in TCR, Ashman is adamant that there will not be any date clashes with the BTCC.
He also insists that the new series will not be a direct competitor to the established top-level touring car championship in the UK.
"We are determined that we will not clash with the BTCC dates-wise. A BTCC team, with all the facilities and all the staff, could say 'we could run a TCR programme as an addition to what we're doing' and it would make an awful lot of sense.
"They've got the bulk of the investment [already] – yes, they've got to buy a car but for a BTCC team it could be perfect. It's entirely complimentary to their BTCC effort.
"We really see TCR as a feeder for drivers to show their ability in a really competitive arena and then perhaps one day they could move up to BTCC.
"When people talk about us being a competitor to the BTCC it really misses the point by miles. We're not at all [a competitor] as we're way down the level on price.
"When you stop and look at it the BTCC are probably one of the last people that we would be a competitor for. We might be a competitor for [Renault] Clios or Ginettas, one-makes or even Formula 4, but definitely not BTCC."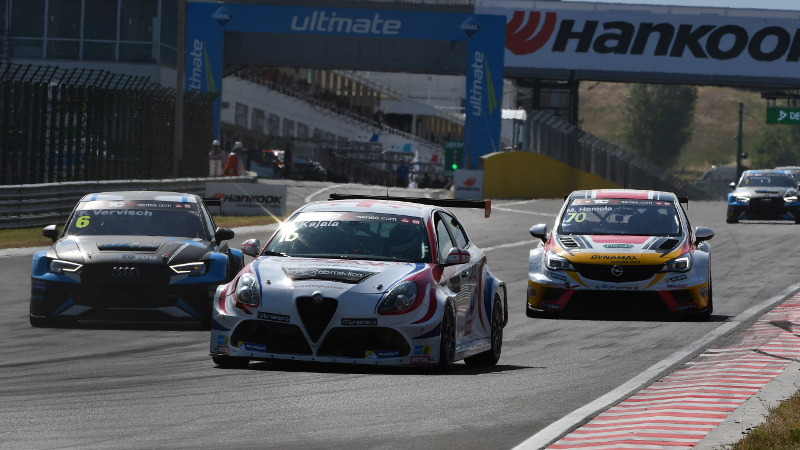 Ashman believes competing in TCR UK could be very cost effective for teams, due to the ability to not only buy second-hand machinery but also due to the extra markets in which any car which is invested in could then be raced.
"You could go out and spend $50,000 on a second-hand SEAT and you could do the British series, and you could then possibly rent it out in Sweden, Benelux, Germany or even for endurance racing.
"You could probably make that car work for you on quite a lot of weekends every year. It wouldn't just be for six or seven weekends in the UK.
"The other thing we do is that somebody will have all of the parts there at the track for all of the private teams. A private team doesn't have to carry a stock of spares.
"You knock the bumper off and you walk across the paddock with your credit card in your hand and go to the parts supplier of the car you're in and you buy your bumper. That's how it works in the International Series; a big articulated truck turns up with SEAT, Audi and Volkswagen logos on the one truck. You simply go there and you buy your spares.
"For a private team, the actual investment is very attractive. Not only do you not have to buy them, you also don't have to cart them around. Obviously, you'll have your consumable parts, but you don't need to stock the other stuff."
The series is likely to feature a six, or possible seven, round calendar, although the exact package and locations of the races has yet to be confirmed. All races will be live-streamed via the internet with a terrestrial TV deal not being ruled out either.
With the ethos in TCR being very much about controlling costs, Ashman also revealed some early estimates as to what he thinks it will cost to compete in TCR UK.
"I'm not sure what a BTCC team costs now, but I'm sure that even if you're at the middle or back end of the BTCC grid it's going to be double the price of TCR UK.
"I think that for £150,000 you're going to be able to have a very competitive season in TCR UK and if you did go down the second-hand car route, which because of the BoP isn't going to be an also-ran, you could probably do it for two thirds of that money – it could be £100,000 for a season."
Finally, Ashman had some positive words for the MSA, whose championships control panel worked efficiently in order to facilitate the process of getting the new series off the ground.
"The MSA have really come up trumps and been really helpful in getting it in front of the control panel so quickly. They've done a great job in helping us and facilitating the process and they were excellent to deal with."