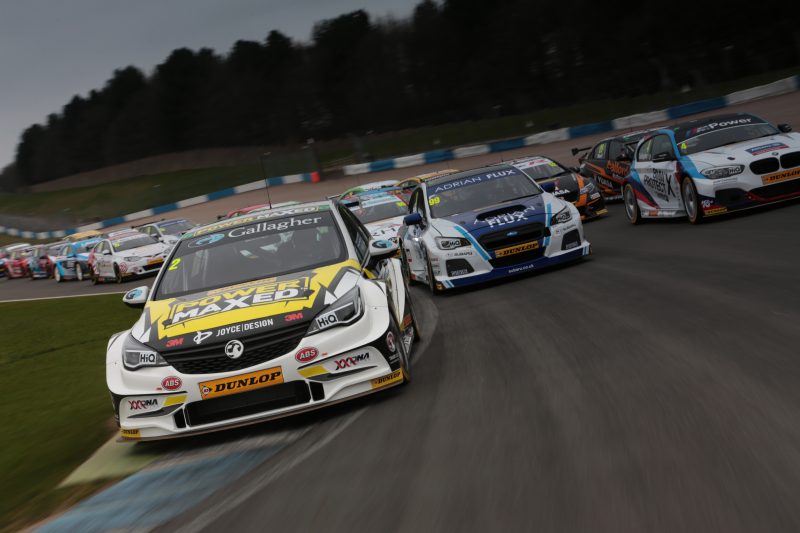 British Touring Car Championship organisers TOCA issued a new directive regarding driving standards during the drivers briefing this morning, effective immediately.
Drivers have now been advised that, should they feel they may have inadvertently gained an unfair advantage from an on-track incident with another driver, they now have a single racing lap to redress the situation themselves and avoid the risk of incurring a penalty.
If applied retrospectively for the sake of providing an example, had Rob Austin backed off during the second race at Brands Hatch and allowed Andrew Jordan to re-pass after overtaking under yellow flags, he would have avoided a penalty for the incident.
View from the Paddock – Damian Meaden
Giving drivers the opportunity to atone for an error on-circuit before getting the stewards involved is hardly a new concept in motorsport – but it's certainly one that will be well used in the BTCC.
There's no doubt an abundance of situations are going to crop up this season to which this driving standards directive could be applied – that's the whole reason for it being issued, to cater for a developing problem.
However – the extent to which some drivers will perceive it differently, particularly in the heat of battle, could render it a largely useless exercise.
For example –  if two drivers contesting the race lead collide, and one falls back as far as fifth, can we envisage a situation whereby the other demotes himself to sixth just to redress the balance of the race? Does the entire premise of contact within the BTCC then become a percentages game – how much was that the fault of a single driver?
Some drivers – probably out of habit rather than anything else – are probably more inclined to continue, take the chequered flag and then argue their case to the stewards afterwards, as has always happened before. In that case, are we likely to see an increased number of exclusions? Possibly.
TOCA have a very experienced setup and there's no doubt this has been introduced with good reason, and will be applied sensibly. It'll be interesting to see what, if any, effect it has on the racing and the championship though.