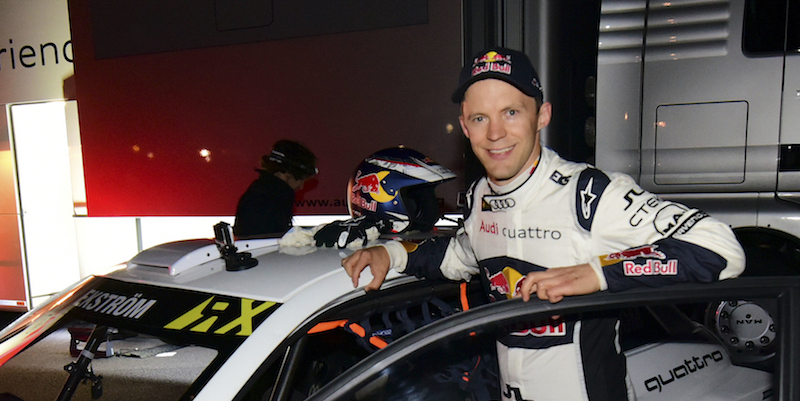 Audi Sport Team Abt Sportsline's Mattias Ekström has announced via the EKSRX Facebook page that he will compete in the penultimate round of the 2016 FIA World Rallycross (World RX) Championship at Estering, instead of taking part in the Deutsche Tourenwagen Masters finale at Hockenheim next month.
It is the first time in 15 years that the two-time champion has missed a round of the series, but will be competing in his Audi S1 Quattro 600 kilometres north of the Baden-Württemberg circuit, towards a potential of winning his first world championship title.
"I have to send a massive 'thank you' to my bosses at Audi Sport," said the 38-year-old via an official statement on the EKSRX official website, who currently leads chief rival and defending champion Petter Solberg by just ten points.
"Being given green light to realise a childhood dream is nothing I take for granted.
"it's a really big decision by Audi Sport and for sure a big one for me too. I have never ever been close to winning a FIA World Championship title before and I'm proud and honoured that my bosses are giving me this chance.
"Rest assured that I will go flat-out to pay them back. I want to take a step towards the big trophy not only for me and my team EKS, but also for Audi Sport."
Ekström also doubled up driving duties earlier this season, as he competed in both categories at the DTM Festival back in May at Hockenheim, and has taken four wins in World RX this year.
Audi Sport have announced Ekström's replacement for the Hockenheim finale will be René Rast, who stood in for the injured Adrien Tambay at Zandvoort in July.