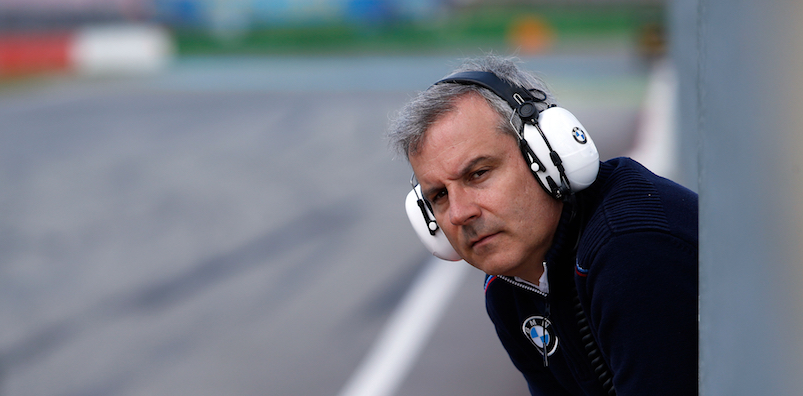 BMW Motorsport Director Jens Marquardt felt that the efforts of his team at the Motorsport Festival Lausitzring this past weekend was "valuable," in terms of the points haul the Munich brand had in Brandenburg, as well as basing their primary focus on qualifying.
"Coming here, we knew that it would be tough for us, as last year was really, really difficult," said Marquardt to TouringCars.Net after the conclusion of the main race on Sunday.
"We hoped that what we had learnt over the winter and adapted to the track conditions would given us a step in performance. We could see that on Friday, Saturday and Sunday that we had made a fairly big step, I would say.
"In regards to the competition, it wasn't enough yet. In qualifying, I think that we have shown that we can get the package up front and in the race, we were still struggling a little more."
Despite Marco Wittmann presently being the main torch bearer for the Munich brand, the struggles for the BMW ranks were evident, even with the increasing temperatures over the weekend.
"At this point last year, we had problems with the tyres a lot of the time, which was quite difficult, but now it's more evenly spread," he explained, as BMW's lead in the manufacturers' championship race has now been reduced to 30 points, with all three brands separated by just 70 points after six races.
"It was good that it was really hot, and there was more grip in comparison to last year, but we still have some work to do here for the future. I think we scored some valuable championship points and the season is still very open, which is a good thing."
At this point last year, BMW had issues with the standardized tyre compounds that were being supplied by tyre partner Hankook. This then prompted an investigation via the DMSB (German Motorsport Federation) and cancelled the subsequent three-day tyre test that had been planned.
Marquardt was also quick to point out that a lot of preparation will be needed ahead of Norisiring in three weeks time, but said that BMW can be happy with how events turned out in Brandenburg.
He was not surprised with Audi's strategy decision to pit many of their drivers in the last quarter of the race itself, which gave Mattias Ekström the change to push his way past multiple cars towards his eventual second place finish.
"It was something that we had expected, which we also saw in Spielberg. They managed the tyre for a very long time on a very stable way, and running in free air is helping them.
"From our point of view, with the set-up that we had on our cars, that wasn't an option. We had focused a bit more qualifying performance and then try to hang on to it, which worked really well yesterday and Marco did a fantastic job as well as Maxime.
"Today, it was a similar kind of situation, as Marco did the same again, and we had Bruno [Spengler] and Timo [Glock] also finish in the top ten. In that respect, it's a good result, which we have to accept for this year, and move into the next round in a fairly evenly spread championship."