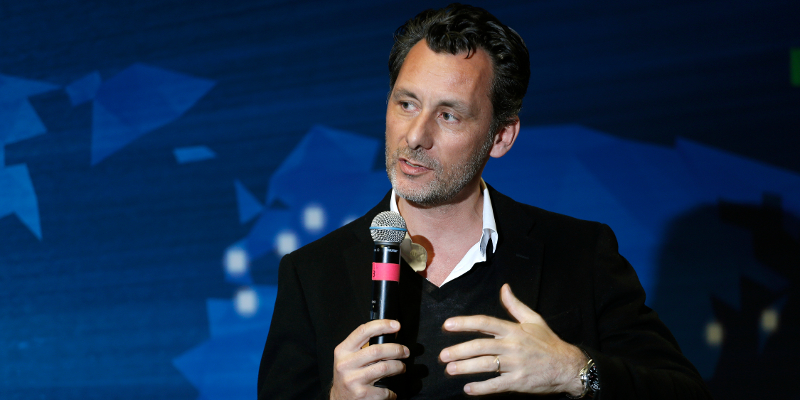 François Ribeiro, the Head of Eurosport Events who promote the World Touring Car Championship, believes that whilst the changes he has implemented for 2016 are 'exciting' he is also cautious of the current economic climate.
Ribeiro has introduced a raft of changes for the 2016 season in a bid to increase the excitement within the championship, including changes to the sporting regulations and to the prize money offered to independent outfits.
But despite these changes, Ribeiro was in a cautious mood when speaking at the media launch of the WTCC at the Vallelunga circuit.
"[It is] exciting, yes, but [the changes are] more a relief for us because I have never felt in 20 years the economic situation biting motorsport so hard, it's just unbelievable," said Ribeiro. "With 20 full-season entries booked with the FIA – and believe me there will be many single-seater series not achieving the level of entries they had in 2015 I guarantee you – there is still some work to do between now and Paul Ricard.
"We managed to keep a good level and a good amount of independent drivers. They are suffering and we've had to support them a lot but it looks like there will be a good mix."
Ribeiro also revealed that he had to exercise caution when increasing the compensation weight regulations, which for 2016 will see the fastest car carrying an additional 20 kg of weight to take it up to 80 kg.
"Increasing the weight is a decision we took collectively at the FIA after two years of TC1 regulations. We felt it would not harm to bring it to 20 kg more [to 80 kilograms]. Some members of the Commission wanted to go to 100 kg but then it would have clearly been an anti-Citroën rule and that's not what we want.
"There was also the safety aspect with Yokohama because to have 100 kilos on certain circuits would have put problems on safety potentially so we did not want to go that far."
One of Ribeiro's main drives has been to take successful sporting elements from other sports and try to bring them into the WTCC. This push has led to the creation of the MAC3 concept, unique to the WTCC, pitting manufacturers against each other at the end of the Saturday qualifying session.
"Firstly, I want to say thank you to the FIA and to the manufacturers to agree and to let us bring risk forward, especially when you see the drama you have when you want to see the WRC starting order, or how many discussions of bad mouthing in the press when you change the F1 qualifying format.
"I introduced the Manufacturers Against the Clock [MAC3] idea progressively to the teams and to the FIA last May. It's a bit like the Nürburgring. When we proposed the Nürburgring everybody said that's impossible. Then everybody said it will not work. But finally we found a solution to everything because there was a good intention and a good relationship.
"WTCC MAC3 has worked the same. Yes, it is new and yes I expect 50 per cent of the people to say it's completely stupid to bring something from cycling into motorsport. Yes, I expect 50 per cent of the other people to say why not, it's very new. It's different and I think we have to be different but we have to recruit a new audience. Whether we speak good or bad about the WTCC I prefer we speak about it."
Ribeiro won't be drawn on whether the changes he is implementing will bring more sporting credibility to the championship, which has been a key drive of his time in charge of the series.
"Having WTCC MAC3 is a bit like Q3 with three drivers 10 metres away from each other; you see [over the course] of a season how many mistakes of over-driving have been done in Q3 by drivers because they were going over their limit. When you make a mistake in Q3 they will only penalise themselves. But when they make a mistake in WTCC MAC3 they will only penalise their manufacturer, their employer, so I think it's a bit different.
"I am sure it will work on TV, absolutely certain. I remember when they was no Q1, Q2 and Q3 how beautiful it was when there were four or five SEATS, four or five Chevrolets, driving together, slipstreaming each other to get the last one on pole position. I hope we will find a bit of this in WTCC MAC3.
"We will put it live on TV, live on the internet and people will speak about it. If they like it or dislike it I don't mind, it's new."