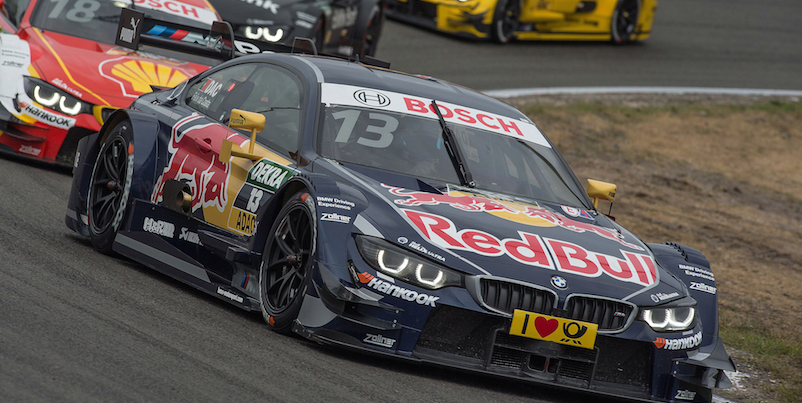 BMW Motorsport are looking to continue their run of form in this year's Deutsche Tourenwagen Masters (DTM) series, having had their fair share of success at Zandvoort.
Both defending champion Marco Wittmann and first-time winner, António Félix da Costa took the wins for the Munich manufacturer during a historic display in the Netherlands, as they head to the Styrian Alps for the halfway point of the season.
Since the DTM returned to the Red Bull Ring back in 2011, Martin Tomczyk was the first driver to win there, back when he was with Audi, who he won the title with that same year.
"The Red Bull Ring is a sensational racetrack that is surrounded by beautiful nature. There are fantastic uphill and downhill passages, fast, long drawn-out turns, but also long straights that make it possible to overtake," said the Team Schnitzer driver, who takes part in his 150th DTM start this Saturday.
"I am really looking forward to it since I was able to win at the first attempt at the Spielberg race in 2011 and have always been up at the front since then. That's why I am hoping that this year will bring similar success."
Despite the momentum clearly being with BMW at present, who are just 60 points behind Audi Sport in the constructors' championship, Motorsport Director Jens Marquardt is aware that predictions cannot really be made after one outfit has a great run of success.
"After the successful weekend in Zandvoort, we obviously head to the next DTM races in Spielberg with the wind in our sails. Despite the recent excellent results, we remain realistic: Things could swing the other way in Austria, as our opponents are strong," explained Marquardt.
"We have regularly celebrated great successes there in the past. We have invested a lot of effort in improving the performance of our overall package since the start of the season. I hope that we can continue the positive trend we have seen in recent races."
The performance weights have been redistributed once again for this weekend's action, which sees BMW have a slight advantage over its rivals, but that could also change, depending on the set-ups that the teams and drivers have over the next few days.
The general consensus from all the BMW drivers ahead of this weekend, is that the M4 DTM has shown great promise, as well as racing at a track that is both enjoyable and a challenge.
Da Costa, who has won in both DTM and Formula E this year, is looking to push forward on the wave of momentum he has behind him: "Spielberg is Red Bull's home track – and I have the bull on my car.
"I will do my best once again in Austria and am highly motivated after my first DTM win in Zandvoort. I like the Red Bull Ring with its high-speed passages. Every racing driver loves this type of bend. So the track is pretty much perfect for us."