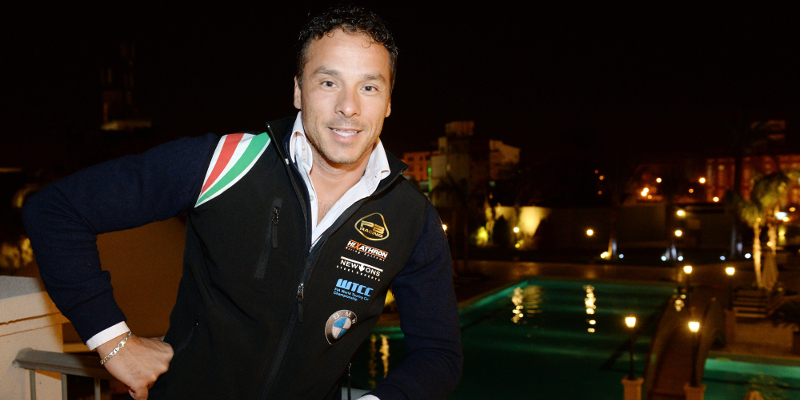 Stefano D'Aste says that he is hoping to return to the World Touring Car Championship in 2015, but admits that he would also consider racing in the TCR Series if a deal to race in the WTCC fell through.
D'Aste failed to compete in a single WTCC race in a season in 2014 for the first time since the championship was revived in 2005. The Italian, who runs his own Lotus dealership in Italy, says that he has been speaking to both Chevrolet and Honda teams regarding a return to the series this season.
"I got a proposal – an interesting proposal – from a team and I gave them my response," said D'Aste to TouringCars.Net. "If they will accept it then I will race in the WTCC. I would love to do it, but I want to be sure before I say I can do it."
The two-time race winner confirmed that negotiations were still ongoing and that he expects to know if he is racing or not in the next two weeks.
However should a deal to race in the WTCC fall through, D'Aste has also revealed that he would consider racing in Marcello Lotti's new TCR Series this year.
"The other option that I have is TCR, which I got another proposal for," continued D'Aste. "I spoke with Marcello Lotti [TCR promoter] about three or four months ago. TCR is a very interesting championship."
Speaking about the appeal of the new, low-cost series D'Aste admits it appeals as it would allow him, as a privateer, to be able to compete nearer the front without being priced out by large manufacturer entrants such as Citroën and Honda.
"With the new format of the WTCC the costs went up a lot. TCR is a good option for private teams due to lower costs. The cars are nice because they are not so expensive like a WTCC car. It's probably better because the cars are less professional and less difficult to drive and they can be open to non-professional drivers.
"It could be good also for the WTCC because it is a step in the middle that allows you to go up to the WTCC. Now a driver can start from TCR and work their way up to the WTCC."
Despite considering TCR as an option, D'Aste also expressed his surprise at how quickly the series has been built up, with the Italian questioning whether all of the planned cars will be completed on time.
"I'm very curious that they built up a championship in three months – it's crazy. I know very well because I have a company, PB Racing, and we secured a contract one and a half years ago with Lotus. I know very well what [it takes] to build a car and run a car project, because we did the project with Hexathron Racing Systems [in 2013] and I know very well the efforts which we put into this project.
"I was also interested to build up a car. We are Italian so we were interested in Alfa Romeo. There are now rumours about another team in Italy that wants to build an Alfa Romeo for the TCR Series. To build up a car like a TCR car you need a proper engineer to work on it, mechanics in the workshop… it's not so easy to just build up a car."
Should he fail to secure a touring car drive in 2014, D'Aste says that he will aim to race in the European GT4 Championship in a Lotus Evora instead.
"The third option could be the European GT4 championship with the Evora," added D'Aste. "This would be another interesting project. My target would be WTCC and then if I don't find the deal it could be TCR and if I don't do either it could be GT4."