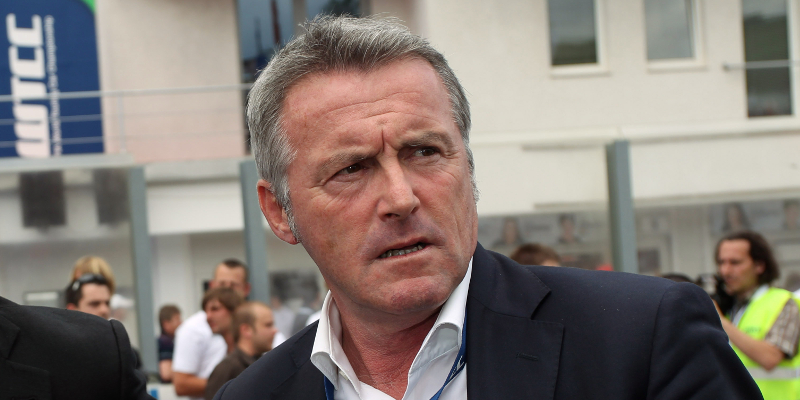 TCR International Series boss Marcello Lotti has confirmed that five manufacturers will be represented on the grid in 2015, with potentially three more to come over the course of the year.
Speaking at the Autosport International Show, Lotti revealed that the five marques to be represented in the early stages of this year's championship will be Ford, Honda, SEAT and Volkswagen, with a converted Opel Astra OPC from the VLN Endurance Series also set to make an appearance. He also revealed that he is in talks with three other manufacturers, but would not be drawn on who they were.
"We can see four brands – Honda, SEAT, Volkswagen and Ford – in the beginning," said Lotti. "We hope also for the Opel Astra OPC. We are working with three other manufacturers, but I cannot say the names today. I think they will announce the project in the beginning of February – then we can see who the other three brands are."
Lotti also explained how he came up with the concept for TCR, which is heavily based on the SEAT León cup car which made its début in 2014.
"We tried to see what's going on at the national level first," explained Lotti. "We understood that in a lot of national championships the concept of car like the SEAT León Cup was more affordable. It costs around €70,000 to run. So we decided that perhaps this was good to follow.
"We tried to create this technical concept first before speaking with different manufacturers. First of all it was important to create an international series, like a platform, to show this new concept to other countries. Immediately we had interest from a number of national championships that also decided on this concept for the future.
"It started one year ago, now the concept is OK and the manufacturers decided to follow, and now they have to deliver the cars!"
In addition to the Formula One supporting International Series, which starts in less than three months' time, Lotti has also signed deals with an increasing number of national championships, and recently returned from the Central America where another deal has been done. However Lotti is not targeting developed markets such as the UK, where the national championships are already strong.
"We have a deal signed with Thailand, Italy, Portugal, Spain, Russia and the Dominican Republic."
"It is clear that Britain is a good market and for touring cars it's legendary. But Britain is BTCC. I will give priority to countries where there doesn't today exist a strong touring car championship. There is no sense to organise a TCR Championship in England when the BTCC works so well and is strong. Also for the touring car fans – BTCC is the number one."
Lotti also confirmed to TouringCars.Net that the TCR Asia Series, which was one of the first regional championships to be announced, will not begin until at least mid-June, having been pushed back to allow for cars to be completed.
"We have enough cars for TCR Asia," explained Lotti. "David [Sonenscher, TCR Asia Promoter] doesn't know the calendar, but I know that he's looking to start the calendar in the middle to end of June. The idea was the end of May, because he received confirmation from Honda, for example, that they can deliver at the beginning of June. So they postponed the start of the series. It's not a problem in 2015."
The first race of the TCR International Series takes place at the F1-supporting Malaysian Grand Prix at the end of March.