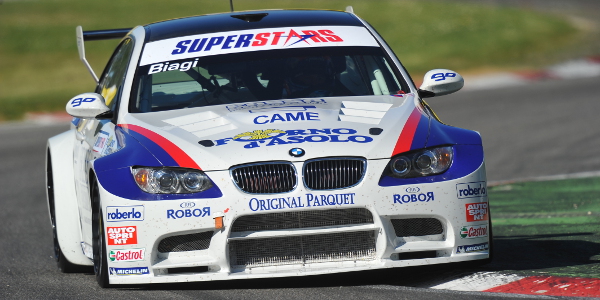 A new touring car championship will take place after plans were announced for the SuperTouringSeries, with the inaugural season taking place next year.
The series will be officially launched at the Autosport International Show on Thursday 9th January 2014, with the series logo, official partners, participating teams, technical and sporting regulations, race weekend layout and final 2014 calendar to be revealed at the show.
The championship is expected to be international, with a number of marquee manufacturer models in talks with series organisers.
A great deal of the format is likely to take inspiration from the now defunct Superstars International Series, which had grown rapidly in popularity across Europe since its inception in 2004 and saw ex-Formula 1 stars such as Johnny Herbert, Vitantonio Liuzzi, Giancarlo Fisichella and 2013 champion Gianni Morbidelli compete, before operations were closed down after the parent company SWR was liquidated.
Daniel Audetto, who was recently appointed as the series' director, was excited about the opportunity to create a competitive international championship.
"I am very happy to take leadership of the SuperTouringSeries dedicated to such fabulous cars. I have already had two meetings in London and Milan with 16 prestigious international teams and am confident that we will have eight brands represented from Europe, Japan and America," he said.
"I hope to persuade [director of the Superstars Series] Maurizio Flammini to join our team in the near future. Together with the highly experienced people who have been at the core of SUPERSTARS created by Maurizio several years ago, we know we can develop and deliver an innovative and extremely exciting series at international level."