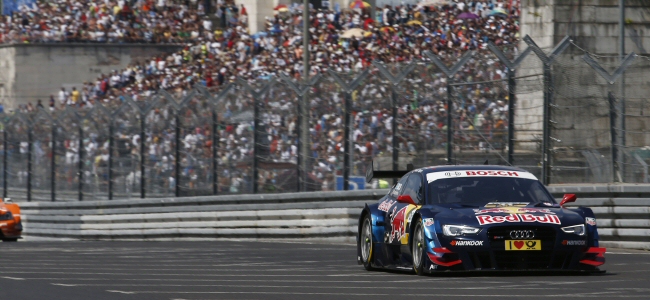 The Deutscher Motor Sport Bund (BMSB) has set a date of next Tuesday 30th July for the hearing into Mattias Ekström's disqualification from victory in the DTM race at the Norisring.
Swede Ekström was disqualified from victory for having received a bottle of water in his race overalls following the race, subsequently being disqualified for the incident. It later transpired that it had been Ekström's father who squirted the contents of a bottle of water into the former champion's pocket.
Robert Wickens thus inherited provisional victory for Mercedes-Benz. The result remains provisional because Team Abt Sportsline immediately lodged an appeal against the perceived draconian exclusion.
Ekström had been disqualified from the result for having breached Article 44.1 of the DTM Sporting Regulations. As the driver is considered to be a part of the car under DTM regulations, race officials deemed that any addition to either driver or car, even if only water, is strictly forbidden under Parc Fermé conditions prior to the driver being weighed.
The DMSB Court of Appeal will hold its hearing at 16:00 CEST (15:00 BST) in Frankfurt.