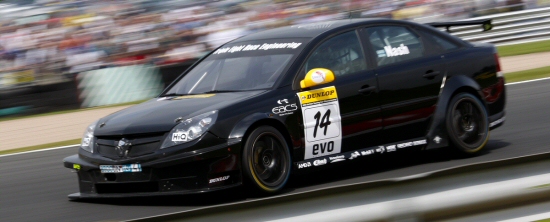 Daniel Lloyd will make his BTCC debut next weekend at Croft. Lloyd, who recent took part in the Rockingham test, will drive a Triple Eight prepared Vauxhall Vectra alongside James Nash.
Speaking after his debut in a top level touring car at Rockingham, Lloyd said: "It's been an absolutely fantastic experience. Obviously I want to thank Ian Harrison (team principal) and everyone at Triple Eight for giving me such a great car to drive – the level of professionalism is incredible. The Vectra is amazing, it's very much like a bigger version of a Clio, with more speed and more grip, so I felt very comfortable."
"The day was brilliant, I'm really happy with my performance. To be within 0.3 seconds of the top of the times though is something I didn't expect! It'd be unbelievable to be able to race in the BTCC."
And Lloyd added: "It's absolutely amazing to be making my BTCC debut, a real dream come true. At the start of the year I never thought I'd have the opportunity to test a touring car, let alone to make my race debut in one – and especially with Triple Eight, as far as I'm concerned it's the best team on the grid. This has all come together so quickly, I'm over the moon and I intend to make the most of it.
"It's going to be very tough, we're under no illusions as to how competitive the BTCC is, but I'm confident we can give a good account of ourselves at Croft. I like the track and it's worked out really well that we have this opportunity at one of my local circuits, hopefully we'll have plenty of support."
Lloyd has recently been racing in the Skip Barber championship in the US, although he previously raced in the Renault Clio Winter Series in 2009 and the BTCC-supporting Ginetta Junior Championship in 2008. When he joins the grid at Croft he will become the youngest driver in the BTCC at only 18 years old.
The deal is currently only for the one race meeting but could be extended to cover more events, depending on sponsorship. Lloyd is currently backed by TNT Post, whose logos adorned his Vectra in the Rockingham test.