Ever since his World Touring Car début in 2017, Yann Ehrlacher has been viewed as a star in the making. Last year, that evident potential was realised, as he became the youngest ever FIA World Touring Car champion – and the 'King of WTCR' – at the age of just 24 years old. 
The World Cup victory obviously meant a huge amount to Ehrlacher, but also to his uncle – four-time world champion Yvan Muller. As family, the pair share a bond that is greater than any other regular team-mate pairing, and that was evident in the emotional aftermath of last season's victory when many joyous tears were shed in the paddock.
However, as a result of the pandemic restrictions, the celebration after the day's racing was a lot more muted than either would have wanted.
"At that period, it was not very easy to celebrate," Muller recalled. "Of course, I was super pleased – as much as if I would have won myself.
"Then we drove to Barcelona airport, we bought a few beers at the fuel station, and we had some beers in the reception of the hotel at Barcelona airport with the team, and that was it for the celebration."
Ehrlacher certainly made the best out of a bad situation though, as he sought special permission to bring the trophy home for the Winter to display in his living room.
 "If it was only up to me, it wouldn't have been in my living room, it would have been in my bed next to me!" he joked. 
However, with such a strong array of competitors to race against on the grid this year, Ehrlacher certainly hasn't been resting on his laurels during the off-season. In addition to regular fitness routines, he has also taken part in the renowned Trophée Andros winter ice racing championship, alongside current WTCR star Nathanaël Berthon and former star Aurélien Panis.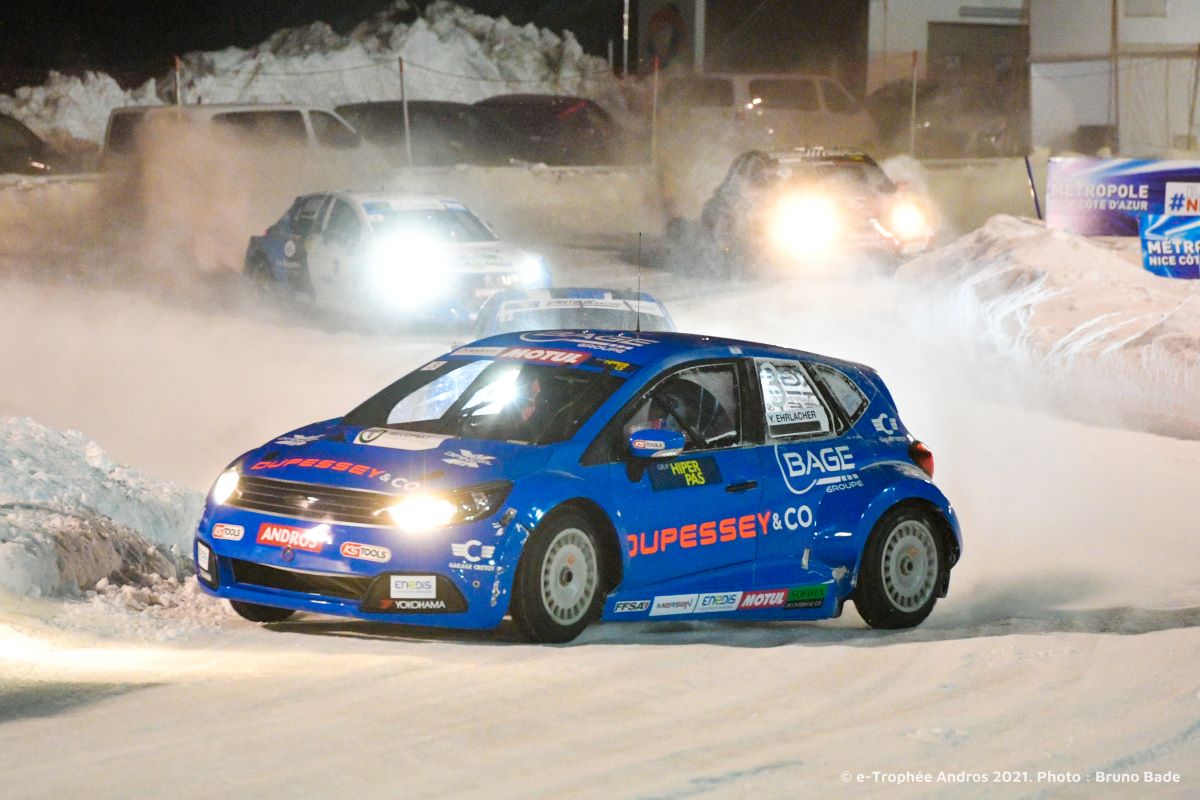 As well as keeping fresh behind the wheel, Ehrlacher has also taken the time to reflect on his performances from the past year of racing:
"When you do a recap of your season there are always plenty of things to improve," he said. "Even though you win the championship, there are still a few [areas] of imperfection I would say during the season.
"There are mistakes that I have to correct. I did this analysis during the winter and now I will do the best I can to be a better and more complete driver than I have been last year.
"For me, it's a new feeling to start the season as a champion, but it didn't change much the way we prepared for the season and the way I approach this new season."
This year, preparation will have been more important than ever, as the season gets underway at the unforgiving Nürburgring Nordschleife. Even the slightest mistake at the 'Green Hell' can have dire consequences for the rest of a driver's weekend, but Ehrlacher is confident that the team is where it needs to be in order to do well at the season-opener.
"It's a bit of a track like Macau," he explained. "Especially as we have two races back-to-back, so it can either be a really bad weekend for you or a good weekend. It's a bit of a gamble but at the end we did quite a lot of testing so of course it's one of the tracks you need to be fully ready to start the season with, so it's no problem."
"It has a big history behind it, but I can't say it's my favourite track because it's always kind of scary to do a proper push lap on this track. If someone says he loves this track either he is lying to you or he is not going quick enough, because you can't say you like the track. 
"But for sure for the history and for the fact that this track you have feelings that you don't have anywhere else, it's quite special yes."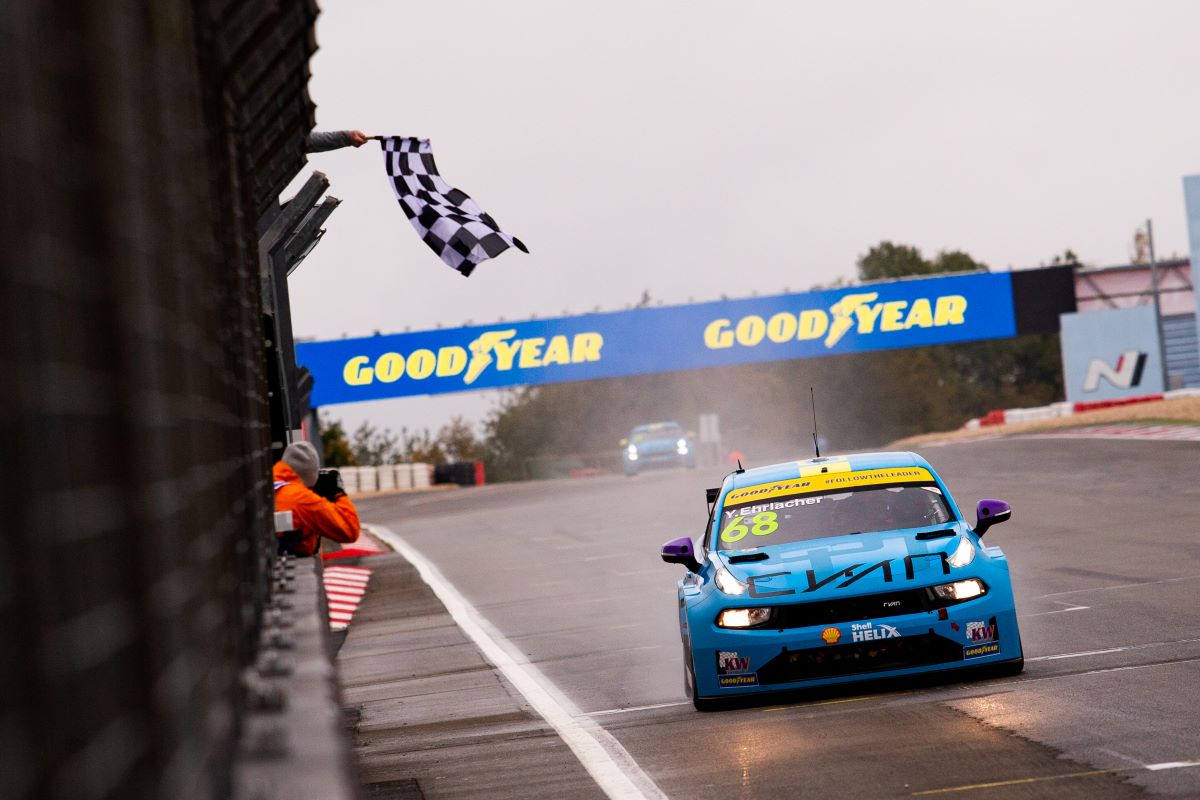 Of course, the task at present is to make sure that he successfully defends his WTCR drivers' title, but as a driver of such high calibre, you have to wonder whether Ehrlacher has considered life beyond touring cars.
"I'm looking for other [series] as well, but at the moment all the championships at the moment are quite reduced at this period of time because of the COVID, so there is not a lot of time and there are a lot of clashes between the calendars.
"My main priority at the moment is the touring cars, but I will try to have a look at something else [in the future].
Formula E, for example, is one championship which has rapidly gained popularity as the wider automotive industry looks to move on from combustion engines to electric powertrains. Plus, there is already precedent for World Touring Car champions to make the switch, as José Maria Lopez followed up his three world titles with a stint in Formula E at DS Virgin Racing. 
"I imagine myself where there is a competition, and where there is a drive available with a manufacturer – that's it." Ehrlacher said. "It can be electric or petrol, I don't really care."
"We did during the Winter an electrical championship, and it's just as interesting as driving a petrol car. I'm in the young generation but I still like the petrol car, but I'm fine with electric as well – I have no issue.
"When you look at the electrical championships there is a good show and the drivers like it, which means technically it's good. Let's see what the future brings."
For now though, Ehrlacher is thoroughly focused on the season ahead with Cyan Racing Lynk & Co, though no decision on that team's long-term future in the championship has yet been made. 
Ehrlacher, Muller and the rest of the field will take to the track for the first time this year during practice at 14:30 CET (13:30 BST) on Thursday 3rd June, before qualifying the following day at 14:05 local time (13:05 BST).