Atlanta Speedwerks will lead the TCR field away for tomorrow's Alan Jay 120 at Sebring after sealing the top spot in qualifying on the Honda's final flying lap.
Following a tough race at Daytona, during which a collision with the KMW Motorsports with TMR Engineering Alfa Romeo and Road Shagger Racing Audi eliminated all three cars inside the final hour, Brian Henderson posted a 2m 14.806s on his final hot lap of the session.
This in turn wrenched provisional pole from Copeland Motorsport's Tyler Gonzalez in the dying moments.
Having posted a 2m 14.952s earlier in the session, Gonzalez had looked comfortable at the top of the timing sheets as the last seconds of the session ticked away. Instead, the #27 Hyundai Veloster N TCR will now start alongside the #84 Atlanta Speedwerks Honda on the front row after falling just 0.146s shy.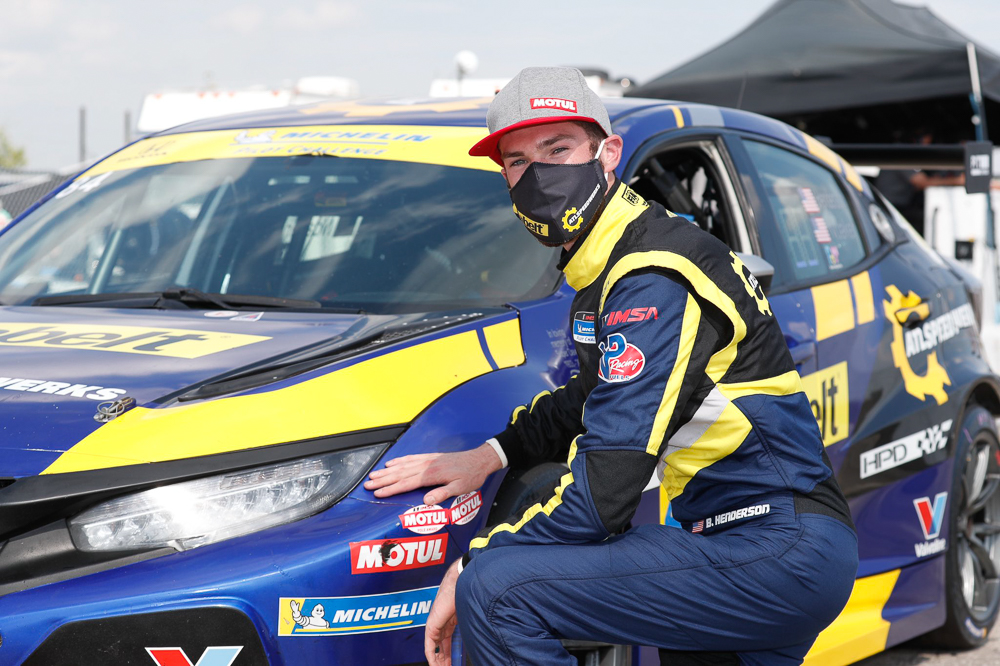 LA Honda World Racing rounds out an impressive showing for the Japanese marque with 3rd on the grid, courtesy of a 2m 15.512s from Mike LaMarra. The #61 Road Shagger Racing Audi RS3 LMS (Gavin Ernstone / Jon Morley) lines up 4th.
Ryan Norman meanwhile posted the 5th fastest TCR time of the session in the first of three Bryan Herta Autosport w/ Curb-Agajanian Hyundais competing at Sebring this weekend.
Together with teammate (and fellow reigning series TCR champion) Gabby Chaves, Norman took a podium finish on the Michelin Pilot Challenge's last visit to Sebring in October, and even secured class pole position at the event this time last year.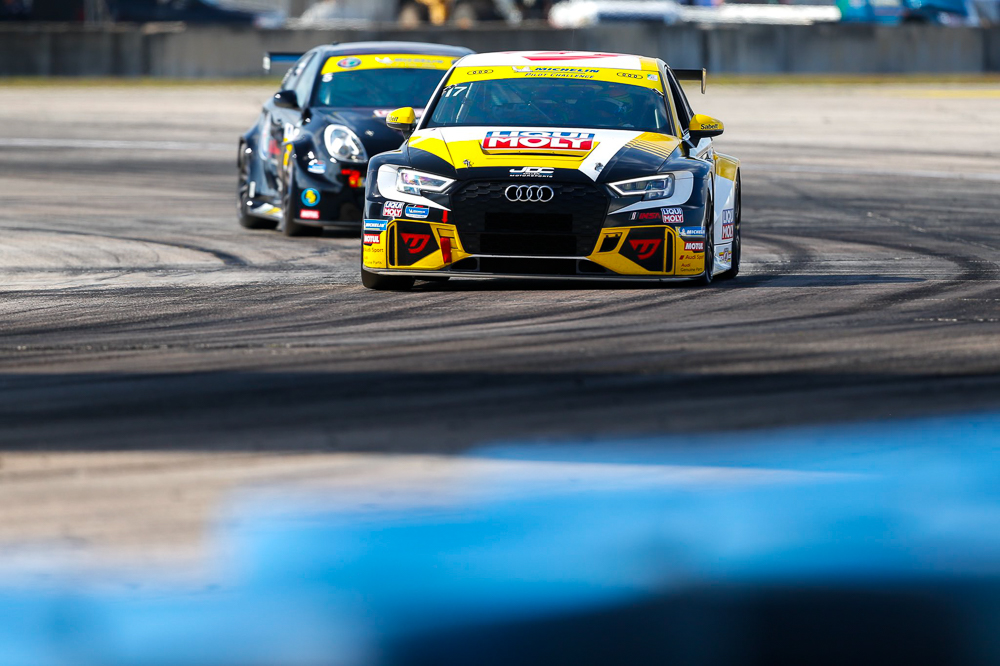 The #19 VAN DER STEUR RACING Hyundai Veloster N TCR (Rory van der Steur / Denis Dupont) and the #17 Unitronic JDC-Miller MotorSports Audi RS3 LMS TCR (Chris Miller / Mikey Taylor) will start line astern on row four. The latter started from pole position at Sebring en-route to its 2nd TCR win of the season last November.
The series' 2019 TCR champion Michael Lewis lines up 9th with teammate Taylor Hagler aboard the #77 Bryan Herta Audi. Victor Gonzalez, despite setting the pace in the very early stages of qualifying, slipped back to 10th in the #88 VGMC Racing, LLC Honda in the closing stages.
It was a solid if unspectacular start to the weekend for the #5 KMW Motorsports Alfa Romeo (Roy Block / Tim Lewis), which will start 12th overall behind the #51 Copelands Motorsport Hyundai (Mason Filippi / AJ Muss).
Among the most notable results from qualifying, however – for all the wrong reasons – was the 2m 19.740s set by Greg Strelzoff in the #94 Atlanta Speedwerks Honda. The Civic TCR fell less than a second short of claiming victory last time out at Daytona but line-ups on the back row of the TCR grid at Sebring this weekend behind the Veloster N TCRs of Michael Johnson Racing Hyundai (#54, Michael Johnson / Stephen Simpson) and CB Motorsports (#81, Mark Kvamme / Trenton Estep).