Mike and Michelle Halder have confirmed that they are targeting a graduation to the FIA World Touring Car Cup in 2021, racing a pair of Honda Civic Type-R cars for their family outfit Team Halder.
The duo initially started the 2020 season racing in their domestic TCR Germany series, but following an unfavourable stewards decision at the second event of the year at the Nürburgring in August, they elected to switch to the TCR Europe series.
Campaigning the full season in TCR Europe, Mike immediately impressed, winning on his first outing at Circuit Paul Ricard in France.
Mike would win again in Barcelona later in the year, and was leading the championship until the final round at Jarama in Spain, where a double retirement put paid to his title hopes and he eventually ended up fourth overall in the drivers' standings.
Michelle was also a race winner in TCR Europe, as well as in TCR Germany in 2019, winning at Zolder in September and ending the year 15th overall in the drivers' standings and the best-placed female racer.
Michelle is eligible for the new-for-2021 WTCR Female Driver Title, as she becomes the first driver to confirm her intention to race in the series this year. Both drivers are eligible for the FIA WTCR Junior Driver Title as well as the WTCR Trophy for independent racers.
"The aim is to drive the whole season with my brother in WTCR," said Michelle Halder. "At the moment it's difficult because of COVID-19 affecting sponsorship, but we are working on it and we hope we can be in WTCR.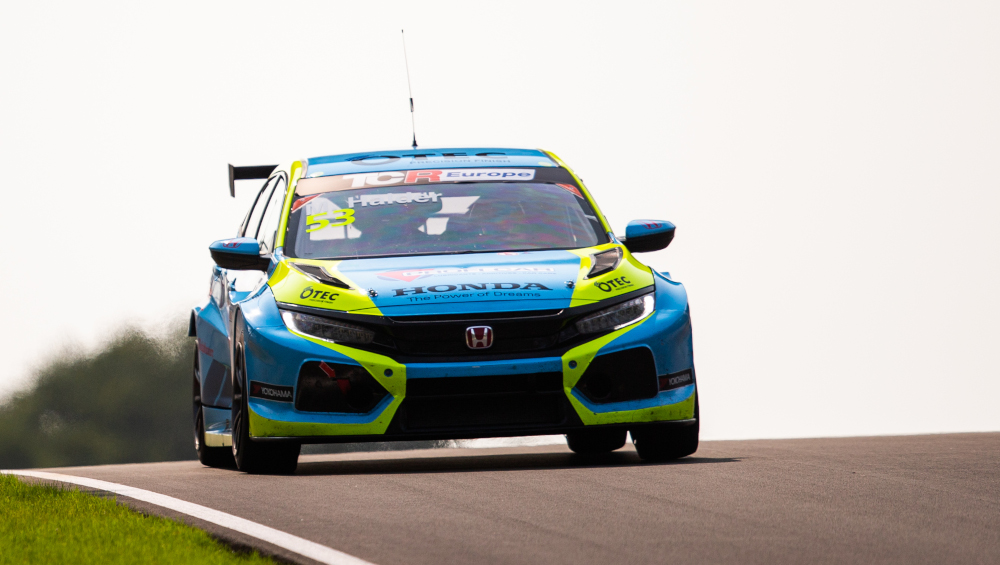 "WTCR is a dream come true because to drive against the best touring car drivers in the world would be really, really fantastic.
"There are many tracks we don't know, so it's going to be a season to learn, but I hope we can make some great progress and get as much experience as we can."
The 2021 WTCR season is set to get underway at the Halder's 'home' circuit of the Nürburgring Nordschleife on 3 – 5 June. "It's an incredible track and of course it would be nice to drive at one of the tracks we know," said Michelle. "I hope it will be possible for us to be there."