While the focus was understandably centred around a titanic title fight in the final round of the 2019 British Touring Car Championship, Jason Plato controlled the race out front to take a 97th series win.
It marked the first victory of the season for the 52-year-old, who feels he could have added "at least two or three" more to his tally but for a variety of factors which hampered him across the season.
Whilst he was "dead pleased" to cap off the year in fine fashion, the double champion believes further success next year will require the Power Maxed Racing operation to develop their own engine and move away from the stock TOCA unit.
"I'm dead pleased, I've been threatening all year," Plato told media including TouringCars.net. "We should have won another two or three races this year, had I not made parking errors and if balls had rolled slightly differently I think we could have won more races.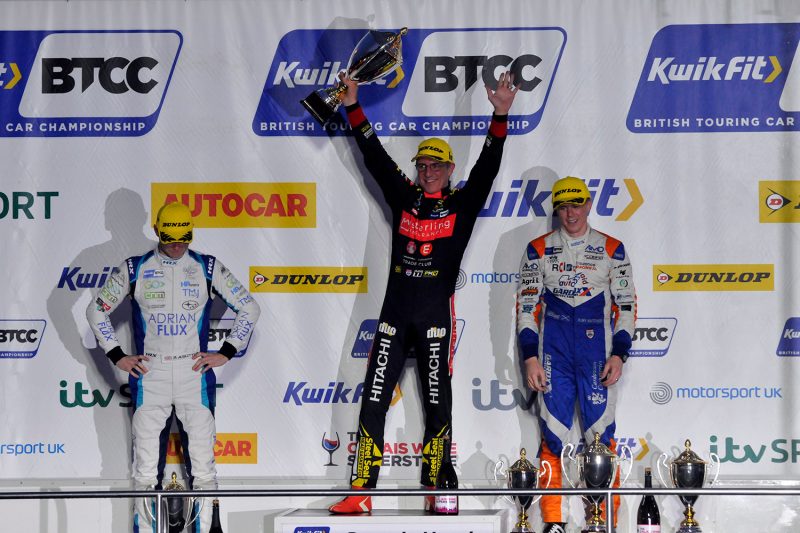 "But the main thing is the second half of the year we've been chipping away at the car, and my car – no doubt you would have seen – was dynamite in that last race.
"We've got the chassis working, but we're still shit in a straight line. So over the winter we need to get some more investment and develop our own engine because the TOCA unit is just not good enough.
"And as we can see the independent engine builders like Neil Brown Engineering and Mountune, they have stuff tucked away in their pocket and they know how to beat the system.
"So we need to find some more investment and the team is ready, we can sharpen it all up and we can come out punching and kicking and try to win again."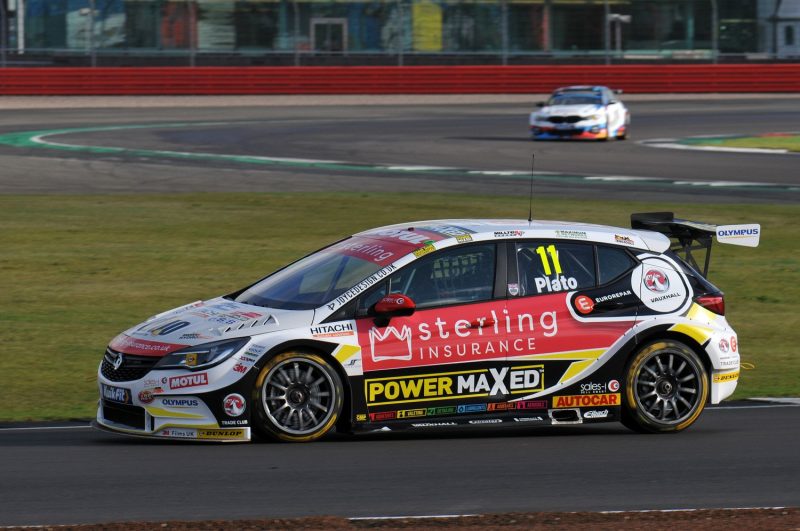 Plato continued to emphasise that his straight-line speed deficit has hampered him throughout the season, and feels he can only utilise the chassis potential of the Vauxhall Astra when out front, but "can't make progress" when battling in the pack.
"The TOCA unit is just not good enough I'm afraid, he said. "It's alright, but it ain't good enough. To the Ford, we're tossing away six-tenths of a second per lap in engine, and that's no good.
"The problem is, I can win from the front, but if you're stuck behind one of the other cars then you can't make progress.
"If you watch the BMW or the Honda, when they get behind another car that's got tyre problems then, whoosh! They're straight past.
"We need to be able to do that and you can only do that if you've got a good engine. So that's the plan, we want to work on getting more sponsors, investment and trying to engage a bit more with Vauxhall and get them a bit more aligned – but the early signs are great.
"We've shown what we can do. It's all exciting for the winter."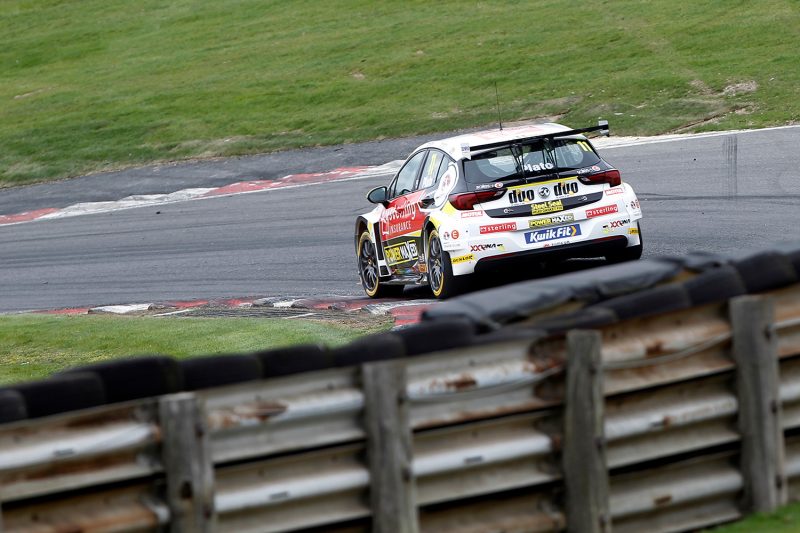 Speaking of his intentions to involve Vauxhall further in the PMR operation, Plato said there is potential to enter a newer-spec Astra into the championship, and feels the squad have now laid the foundations to starting trying to "punch above" their weight in 2020.
"Part of my strategy with everywhere I go is to try and bring the team on and lift it up," said Plato. "The basics are right here, really good people and everyone is pulling in the right direction.
"We now need to step the game up a bit and be ideally produce a new chassis for next year, the Astra has had a facelift so there's potential to use that.
"We want to work closely with a manufacturer – whilst we are working close we want to work closer – and we want to integrate this programme into their dealer network and make it work commercially.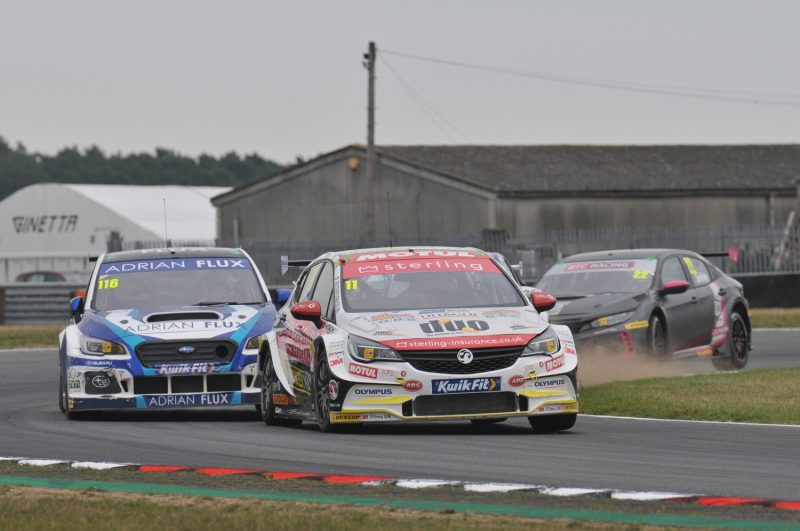 "And that's where I come from, and I want this to be a mega success for Vauxhall so they sell more cars and drive more people to dealerships and all the sponsors and associated partners we've got all start networking and leveraging off each other, and that's what will make a sexy thing.
"If that's working then of course we can have more money coming through the door and have nicer bits and spend a bit more time in the wind tunnel and so it goes on.
"We've got a nice little starting position now, and we can really start trying to punch above our weight."