The British Touring Car Championship launched for 2019 at Hever Castle last night, ahead of the official test day at Brands Hatch today [27 March].
At the launch TOCA confirmed its capacity 30-car grid for the upcoming season, consisting of ten different marques and 12 models of car.
Among the drivers, the field includes five former champions and a record 18 race-winners, as well as several drivers making their debut this season.
It also offered a closer look at Team BMW's new 330i M Sport and Team Toyota GB's new Corolla, as the cars were displayed outside Hever Castle.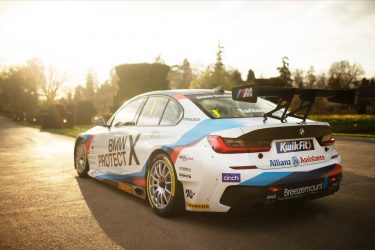 The real pre-season action will get underway today at Brands Hatch, with two three-hour test sessions.
The first session gets underway at 10:00 BST, while the following tests starts at 14:00 BST, with live timing available on TSL.
The British Touring Car Championship will kick off in anger for 2019 at the same circuit on the 6/7 April.