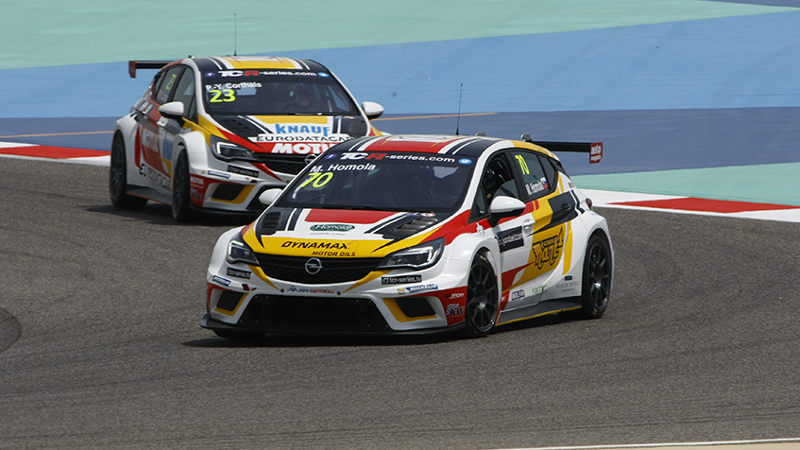 Mat'o Homola insists that he went for pole position in qualifying for the TCR International Series in Bahrain 'to see what the car could do' after he had experienced engine and cooling issues on Friday.
Homola went fastest in the all-important Q2 session to score pole position, but the Slovakian racer will not start from the front due to an engine change penalty being applied. It means he will line up his Opel Astra TCR at the very back of the grid for race one.
It also means that Homola will only start tenth for race two, as the penalty does not apply for the reverse-grid race.
"It's been a tough weekend for us; we had a problem with the engine in free practice because of the heat and the guys worked all night to change it," explained Homola. "I only did two laps yesterday and so qualifying was a big mystery for me, but I knew how the track behaves and how I should behave from last year."
Despite losing out in qualifying, Homola praised the efforts of his DG Sport Compétition team to secure the first-ever outright pole for Opel in TCR.
"Congratulations to DG Sport and to Opel on their first pole position," added Homola. "Okay, I won't start from pole because of the penalty, but I wanted to see what the car could do.
"I made one mistake on my quickest lap, so I think I could have been ever faster. We will see what we can do in the two races now."
Race one takes place at 16:25 local time (14:25 BST / 15:25 CEST) and will be streamed line online at YouTube.