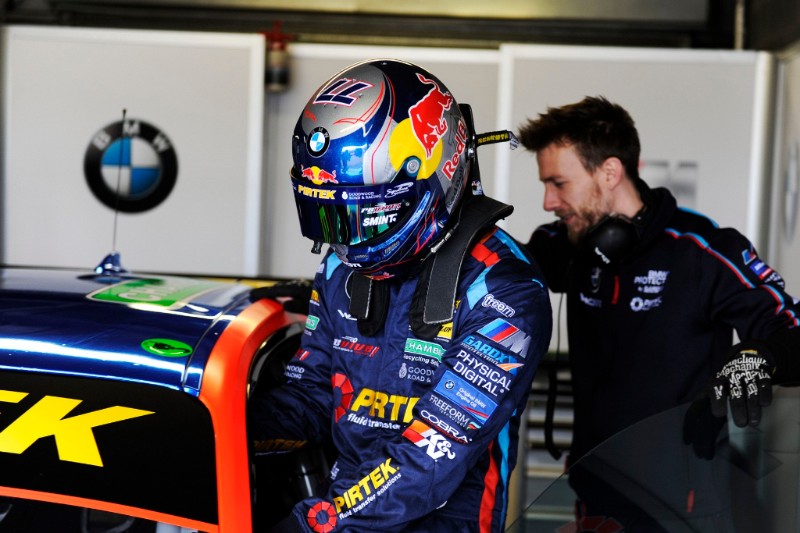 Andrew Jordan says he was happy with the pace of the BMW 125i M Sport at Donington Park despite a set of frustrating results.
Two solitary points were Jordan's reward from his 'home event', with a brace of 15th places dovetailed with 18th in the reverse grid contest.
He had climbed as high as seventh before a red flag in the torrentially wet third race forced him backwards. Once more in the midfield, a front-right puncture then curtailed his efforts.
He will now head to test at Thruxton with the rest of West Surrey Racing before the next round at the Hampshire circuit in three weeks' time.
"What a strange weekend," said Jordan.
"I'm actually pretty pleased with the pace we've shown, but we've had such shockingly bad luck that the result is just a handful of points.
"Setting the fastest lap in Race Two was good; it's just a shame it was part of a comeback drive after I was spun around on the first lap.
"In the wet third race I moved up from 15th to seventh in half a lap, lost all of that when the race was red-flagged and then got hit at the first corner on the restart.
"I had to pit to replace a punctured tyre, which ruined my race. But at least the car will be low on success ballast for Thruxton, which is where I'll be aiming to strike back."