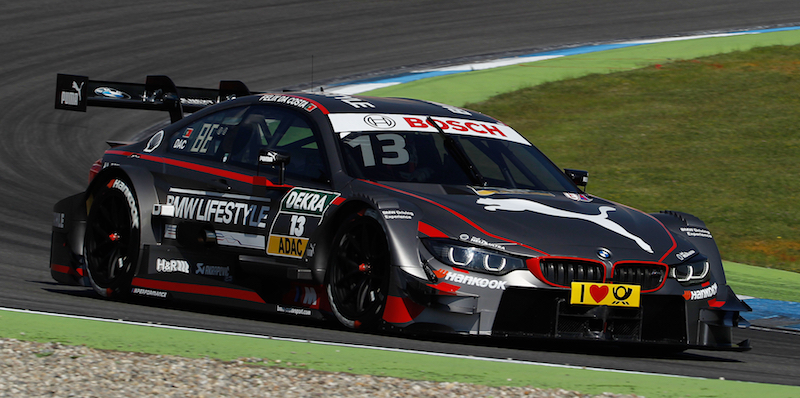 BMW Motorsport managed to salvage some pride at the first race of the 2016 DTM campaign at Hockenheim, with three of their cars finishing in the top ten this afternoon.
One driver that made major headway was Team Schnitzer's António Félix da Costa, who qualified in 20th place. But amidst the chaos that surfaced, which included the Portuguese driver having a tussle with Audi's Timo Scheider, da Costa took a well-earned seventh place.
"After the difficult qualifying and a very poor first lap, where I was forced off the track in turn two, the race went well," said the 24-year-old, who took his maiden pole position and DTM win at Zandvoort last year.
"We had a very strong car. We were not only able to gain positions, but could pull clear and set our sights on the next car up the track after overtaking. We finished in the points, so I am very happy with the race."
His team mate Martin Tomczyk also had a positive manner, despite finishing in 12th after the 25-lap race in glorious sunshine.
"I had an awesome start and two great opening laps. I found myself right up in eighth place, just behind Bruno. I then got involved in the battle between Ekström and Paffett," said the 2011 champion, who found the aerodynamics on his M4 DTM to be compromised after such a great start.
"It was a very, very good fight – but also very tough. There were car parts flying everywhere. I was no longer able to match their pace.
"On the whole, the car was sensational today – and without the damage I would have finished somewhere around António and Bruno, if not even better. As such, I would say that it was a tough DTM race, unfortunately with the wrong outcome, but definitely with an upwards trend."