Polestar Cyan Racing's CEO Christian Dahl says that reaching the goal of the World Touring Car Championship (WTCC) has "taken some time", explaining to TouringCars.Net that the team have worked on an entry since their evaluation season in 2011.
Volvo Polestar and its racing partner Cyan Racing revealed last month that they were going to enter the WTCC from 2016 onwards with the S60 model, initially with a two-car team before expanding to more cars in the future.
Cyan Racing's involvement in the WTCC stretches back to 2007, when the team first entered in the Race of Sweden as a one-off entry with its then newly developed C30. For Volvo the relationship predates the current WTCC, as the manufacturer also contested its predecessor, the European Touring Car Championship (ETCC) in 2002.
"We started [preparing a WTCC entry] in late 2013," said Dahl to TouringCars.Net when asked how long the team have been seriously preparing their entry. "We did an evaluation season in 2011 with the C30 and the plan was for that programme to continue with the V40 which was launched the year after in 2012, but unfortunately at the time there were too many other things with ownership changes at Volvo, so that programme was discontinued.
"In 2012 and 2013 talks began again about looking at World Touring Cars, and also at the time they started talking about the new TC1 regulations. When they came out I think it was quite an easy decision to try to do it again."
Polestar Cyan Racing will become the fourth officially-backed manufacturer to be represented on the WTCC grid, alongside Citroën, Honda and LADA, who are to-date the only manufacturers to have built works-supported TC1 cars.
Dahl adds that with no rear-wheel drive cars or diesel engines in the current generation of TC1 regulations, the decision to enter was made all the more attractive.
"In 2011 the technical regulations had been around for a long time. I think they weren't that successful to be honest, with all the diesel engines and front-wheel drive and rear-wheel drive combinations, so when the new regulations came up they looked a lot better. Basically you can have whatever car you want and still turn it into a good racing car, and that's something that you want as a manufacturer.
"In late 2012 we started thinking about it again and then at the end of 2013 we started designing a preliminary car. We started in late 2013 and started building the car last year, in 2014. So it's been going on for a while.
"Speaking for myself and for Cyan Racing, and Polestar Racing before this, I'm a racer from the beginning. I think I've been quite loyal to Volvo and it's a fantastic opportunity to work with Volvo, but it's taken some time to finally reach the goal.
"It's really lucky that the TC1 regulations are so good. The championship is maturing and everything is aligned now, so it works really, really well and I'm really happy. It's taken a while to reach the goal and finally we're here."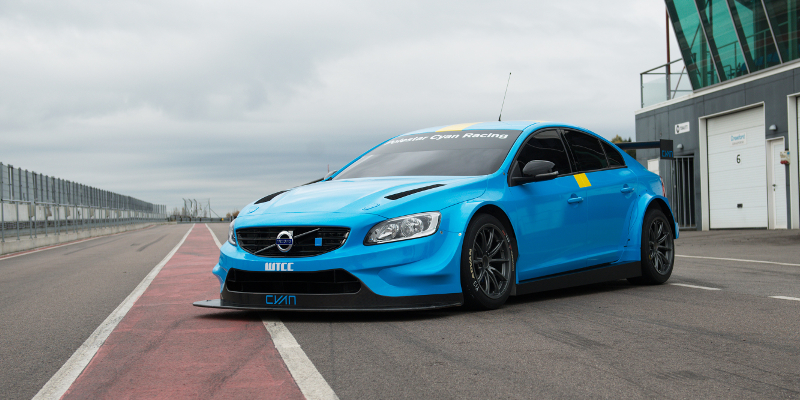 In previous entries into the WTCC Cyan Racing (then known as Polestar Racing) had used the small C30, which was amongst the smallest S2000 cars to enter the series. For 2016, Cyan Racing will race the flagship Volvo model, the S60. Dahl insists that the decision to race the S60 came from its suitability to the race track and not from any marketing strategy from Volvo.
"Polestar and Cyan compete to promote their brand, not the S60 or V40 in particular. It's the Polestar brand which should be associated with racing. We don't have any requests from Volvo or Polestar with what to run.
"When you look at the championship and the type of tracks and the regulations, the S60 in this case is preferable compared to the V40. I don't know the situation for Citroën or Honda, because they might have different commercial conditions, but we made the decision for the S60 on technical and sporting grounds, not commercial.
"Luckily enough the S60 is a model which sells in greater volume and it's a bigger car, so I guess that Volvo Polestar is happy with that too, especially as the first Polestar was based on the S60 class, with the S60 and V60. Fortunately for us everyone is happy with the decision."
One element of the new programme which was left unanswered at the launch of Volvo's new WTCC programme was who would drive for the team in 2016. Long-term drivers Robert Dahlgren, Fredrik Ekblom and Thed Björk have all been involved in the development of the new car, but with only two seats up for grabs there is much discussion about who may get the nod for next season.
"We are very grateful that the drivers we have are patient with us," added Dahl. "Of course we have one plan to continue with them, but there's also an option to buy a bit of experience by bringing in drivers with more WTCC experience.
"We are quite fortunate with Volvo and Polestar that we don't have an obligation to have drivers from certain markets, or that they have to have been world champions before. We can choose the drivers purely on technical and sporting credit, which is quite unusual as usually when you have a manufacturer they have at least some request on what they want out of a driver, outside of the sporting and technical parts.
"We could have a completely Swedish line-up, but it's up to Cyan to decide and it's not a request from Volvo Polestar; they just want the most competitive drivers. You have to decide whether to continue with the drivers, or if you want to take a shortcut and buy some experience from outside. But that also has some risks, as if it doesn't work out you might lose a year instead of gaining a year if you can't work with the driver or if the driver is not happy in the team or whatever. So you have to think that through very carefully."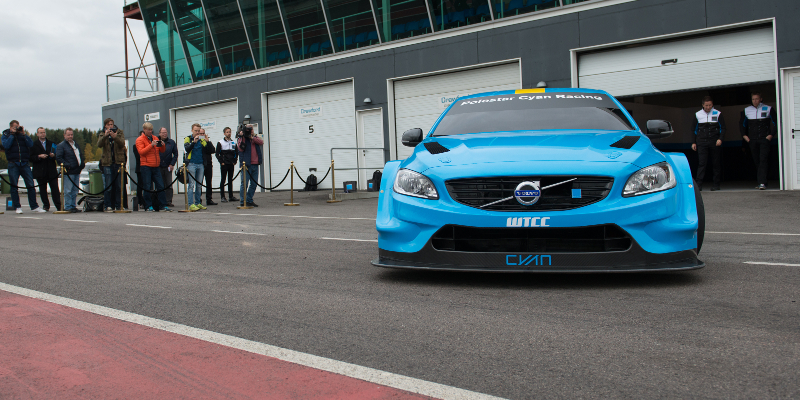 With the bar having been raised in the WTCC since Citroën entered at the start of 2014, Dahl is not making any predictions about how his team will fare in their first full two-car season.
"My job is to be realistic. Honestly I can't see Volvo Polestar and Cyan Racing fighting against Citroën in the first season. I think they do a fantastic job; they have a great heritage from rallying. It's quite obvious that they had an advantage before 2014 by not racing in the year before so they could develop the car in their own time and not have to run a championship at the same time. We have to be realistic and 2016 is the first year of developing the car, and then I think in 2017 hopefully we can maybe match Citroën or the bigger teams on speed. But even then I think we need another year before we can fight for the championship if we are lucky.
"I think it will be three years before we can really fight for the championship on our own credit without luck, and I do not like to rely on luck. All respect for the current manufacturers and especially for Citroën as I think they have a really firm grip on the championship."
Dahl is unfazed by only starting with two cars, adding that the WTCC's new qualifying format, MAC3, only came up after they had begun plans to compete with two cars in 2016.
"[We plan] three or more cars in the future. When we started in late 2013 we were going to plan for two cars to start with and to then increase over time. Unfortunately for us the MAC3 qualifying for manufacturers came up quite late in the process, but we have to live with it with two cars for 2016. For the future we run at least three cars.
"We didn't want to change the setup because with the homologation changes for the 2017 season it means the more cars we run now the bigger the problem, because we will have to rebuild everything for 2017 anyway. Of course as a manufacturer coming into the championship we want to support the championship too, so that's a bit sad that we can't do that to support Eurosport and the FIA from year one. But still, we're a new manufacturer entering and from year two onwards we will be able to fit the MAC3 qualifying format and also the manufacturer championship. It will cost us a year, but again, it is a development year."