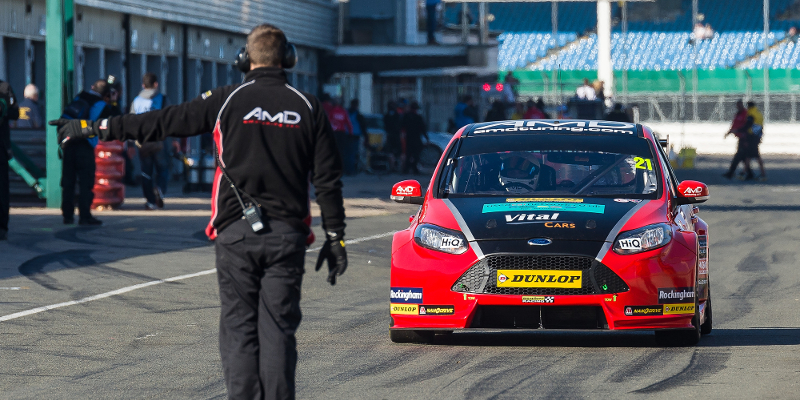 Shaun Hollamby's AmD Tuning squad has set its sights on expanding its British Touring Car Championship programme to three cars after the successful integration of a second machine last season.
The team campaigned rookies Mike Bushell and Nicolas Hamilton in 2015 – the latter making history as the first disabled driver to compete in the series' history – with Jake Hill also making an appearance for the squad in place of Hamilton at the final round of the season Brands Hatch.
An expansion to a three-car operation would be require the team to be granted a third TBL by series organisers TOCA, which if successful would see a second Audi S3 built to accompany the existing Ford Focus.
"The BTCC is currently in as strong a position as it has ever been, and we feel the time is right to expand our programme beyond two cars for next year," said Hollamby.
"We have seen the potential in the Audi from the five rounds it did in 2015 and have already prepped the shell of a second car ready to be built up for 2016. Subject to being granted the necessary licence by TOCA, we would then look to run both Audis with the new RML parts alongside the Focus next year."
Any decision on drivers is yet to have been made with the team in discussion with six candidates for it 2016 race seats – although Hill suggested at Brands Hatch that he was confident of securing a drive with the team next season.
"Mike Bushell, Jake Hill and Nicolas Hamilton did a fantastic job for us in 2015 and we would be keen to have them onboard again next year," continued Hollamby. "There are also a number of other drivers who have expressed an interest in joining us for 2016, and we are in discussions over the various options that are available.
"The whole team, led by Rob Tickner, did a fantastic job to expand to two cars, and we are keen to expand and strengthen our backroom staff further as we embark on our most ambitious racing programme to date.
"It's also true that these plans wouldn't be possible without the fantastic backing of our loyal sponsors, and we need to thank Cobra Performance, Millers Oils, Hendys, Milltek Sport, Motul Oils and Project Mu for their ongoing support."