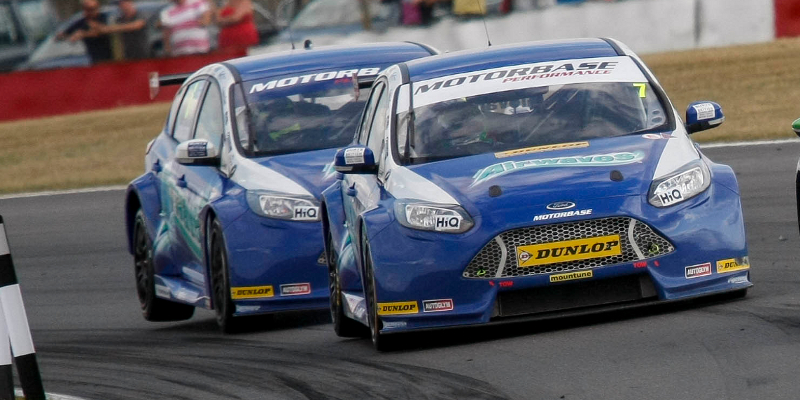 Airwaves Racing's Fabrizio Giovanardi admits that he is hoping he will be able to 'restart' his success in the British Touring Car Championship at Knockhill this weekend, with the Italian having taken his first-ever win in the series at the circuit back in 2006.
Giovanardi was on course for his best result of the season last time out at Snetterton whilst running second in the final race of the day, before a mistake dropped him down to 13th. The Italian then posted the ninth fastest time in the Snetterton tyre test two weeks ago, with the performances fuelling his confidence for this weekend.
"Snetterton was a good weekend for me, when you think that I started from the back," said Giovanardi. "Unfortunately the last race finished not as I was expecting, but our performance was good.
"I'm expecting to have a good result this weekend after our testing at Snetterton. We planned some small changes that helped us find an interesting setup for my style so I think we've made another jump forward."
The 47-year-old still has fond memories of his first win in the BTCC at Knockhill in 2006 in a season when he only took two victories for the works' Vauxhall squad. The following two seasons saw the Italian go on to clinch back-to-back titles.
"Knockhill was my best result in my first year ever in the BTCC back in 2006, after a really tough season," added Giovanardi. "From that moment on, my history in the BTCC was a success and now I wish to restart that again with my new challenge in the BTCC with Motorbase."
Airwaves Racing Team Manager Oly Collins explains that the team have worked on a number of improvements at the recent test, which he hopes will lead to improvements despite the different characteristics of the 1.27 mile Scottish circuit.
"We're going into Knockhill off the back of a solid performance at Snetterton and a good test day as well," said Collins. "The test gave us a good opportunity to work on some things we've been keen on trying and they seemed to give some good results on the day. Hopefully this will translate into a decent Knockhill performance, even though the two circuits couldn't be more different.
"It's going to be a busy circuit with a full grid around the tight and twisty circuit so qualifying will be more important than ever. It's a difficult circuit to overtake on but one which never seems to fail to deliver a great race for the spectators."