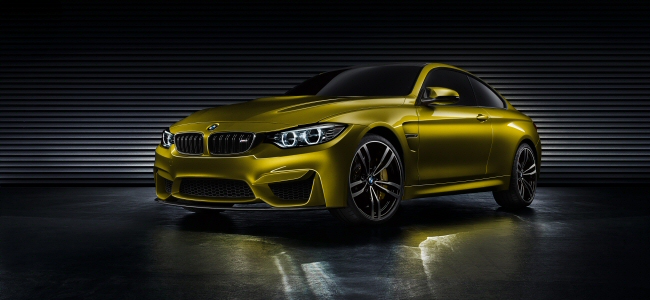 BMW has today announced that it will race the new M4 DTM Coupé in the 2014 DTM season, based upon the new BMW 4 Series, replacing its current racer the M3 DTM.
BMW have taken seven wins so far with the BMW M3 DTM during it's two seasons of competition since the Munich-based manufacturer rejoined the German series at the start of 2012. The brand has decided to already move on to a different model, with the BMW 4 Series intended to take up the more sporty lineage previously offered by the brand's 3 Series Coupé.
"We are all really looking forward to the new BMW M4 DTM," said Jens Marquardt, BMW Motorsport Director. "The BMW Concept M4 Coupé certainly looks fantastic. So will our DTM car for next season – I can already promise all the fans that much.
"The BMW M3 DTM won the title at the first attempt in 2012. We obviously want to follow on from this success with its successor. However, it will still be quite a while until we get to see our new DTM racing car for the first time."
The move to a replacement has been necessitated because production of the BMW M3 has now ceased, after 29 years of production. The M4 will share many features of the M3. The first victory for the M3 was taken by Harald Grohs at Hockenheim in 1987, with the most recent taken by Bruno Spengler at the Red Bull Ring earlier this year, making a total of 48 DTM wins for the car.