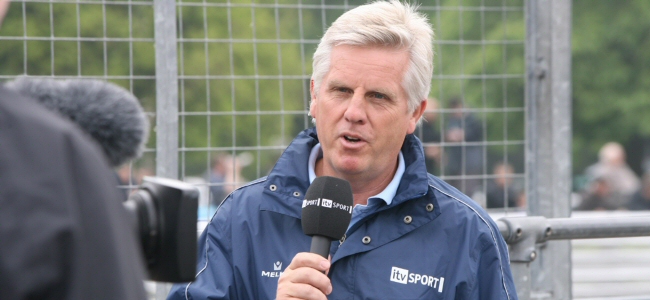 ITV have today announced that they are to extend their broadcasting deal for the British Touring Car Championship through to 2017, securing raceday coverage on ITV4.
Despite one year of the current deal was remaining, bosses at ITV have elected to extend the deal for a further three seasons already, securing free-to-air coverage of the series for the next four seasons.
"ITV's commitment to the BTCC is unrivalled in British motor sport," said BTCC series director Alan Gow. "I'm absolutely delighted to have signed this new contract, which maintains the same vast level of free-to-air coverage the series currently enjoys until at least 2017.
"The determination from both parties to finalise this deal, more than a year before the expiration of our current contract, is testament to the strength and huge appeal of the BTCC. Many of our teams have been able to sign long-term deals with partners during what's become a record-breaking age for the BTCC and this new broadcasting agreement will enable them to further build for the future.
"ITV's commitment means that more than 230 hours of each BTCC season will be broadcast… and, of course, a great many more hours if we include ITV's '+1 hour' rebroadcast stations to those figures. This new deal further validates the unrivalled popularity and strength of the BTCC and our incredibly strong relationship with ITV is something that I'm immensely proud of."
Steve Rider, who has been involved with the BTCC for more than 25 years, was also pleased to be able to continue his long-standing association with both ITV and the BTCC.
"I've been working with ITV since 1977 and for this level of commitment is little short of miraculous," added Rider. "From our point of view it means that we can look at the next three years with more confidence in terms of planning to expand the coverage.
"To have a championship that is so healthy, so competitive and so well-subscribed and to be able to bolt on confident and committed television means there's a fantastic three or four years in prospect."