Motorbase Performance will compete under a new name with immediate effect, going into this weekend's British Touring Car Championship season finale as Alliance Racing.
Motorbase, founded by David Bartrum, joined the BTCC in 2006 and has been present in all seasons ever since.
The team, based near Brands Hatch in Kent, was sold to Pete Osborne ahead of the 2021 season, and since 2022 has been racing under the banner of 'NAPA Racing UK'.
The team has now announced plans to expand and relocate to a 30,000 square foot facility in the Midlands in preparation for the 2024 season.
NAPA as a brand is owned by Alliance Automotive Group, with the new name for Motorbase suggesting a strengthened partnership.
The team currently runs Ford Focus ST cars for series leader Ash Sutton, Dan Cammishm Daniel Rowbottom and Sam Osborne, son of owner Pete.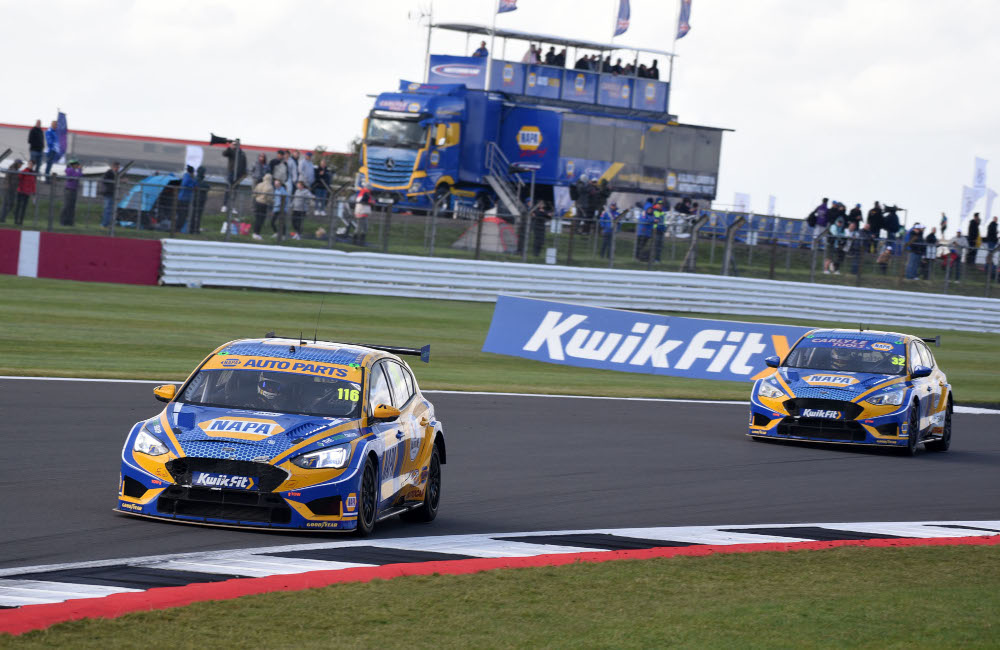 "This is a fresh and exciting new era for all of us involved," said Pete Osborne. "We've had strong plans right from the start and now we've done a few years learning and growing within the BTCC and TOCA package, we aim to continue in that vein.
"The team is made up of fantastic individuals who all echo our desires to grow and expand into other areas of the industry while keeping the BTCC as a flagship programme.
"We're proudly representing NAPA Racing UK in BTCC, Mini & Truck racing along with other activities outside of the racing and we will continue to do so with NAPA by our side.
"Everyone in motorsport has seen the impact we've had as NAPA Racing and the results are there because of the commitment of everyone involved.
"Another project we're extremely proud of is the Academy we've set up alongside Wera tools, which has already produced two young champions in Theo Micouris and Alfie Garford and we're delighted to help these youngsters at the start of their journey.
"A recent collaboration with Loughborough College has expanded the academy beyond supporting young drivers. This side of the academy is aimed at growing and nurturing young talent in all roles required in the motorsport industry, such as mechanics, data & engineering, marketing & media and many more.
"Having taken our motorsport activity beyond the BTCC this season, we are now looking at plans to grow into other areas. Watch this space!"