Brazilian team Cobra Racing has confirmed a Toyota Corolla TCR for Adalberto Baptista and an Audi RS3 LMS TCR for Diego Nunes in the forthcoming TCR South America season.
Baptista, 54, has raced in the series since its inaugural season in 2021, to-date always in an Audi RS3. His best result was fourth in the very first meeting, whilst his season best ranking was fifth in that same season, as one of only four drivers to contest every race.
Nunes, 36, has spent over a decade racing in the Stock Car Pro Series in his native Brazil, where he has contested over 200 races and won five races. He is also the reigning Porsche Carrera Endurance Series champion alongside Christian Hahn.
The team has taken delivery of a brand new Toyota from Toyota Gazoo Racing Argentina for the 2023 season, one of at least five Corollas on the grid.
Baptista is looking forward to competing in a new car this year.
"I am very happy to return to Cobra Racing and run the 2023 season, now with the new Toyota Corolla," said Baptista.
"I have been part of the category since the first race in its history, at Interlagos, and the growth of the last two years will surely increase this year.
"I can't wait to start in Córdoba at the opening of the championship next week."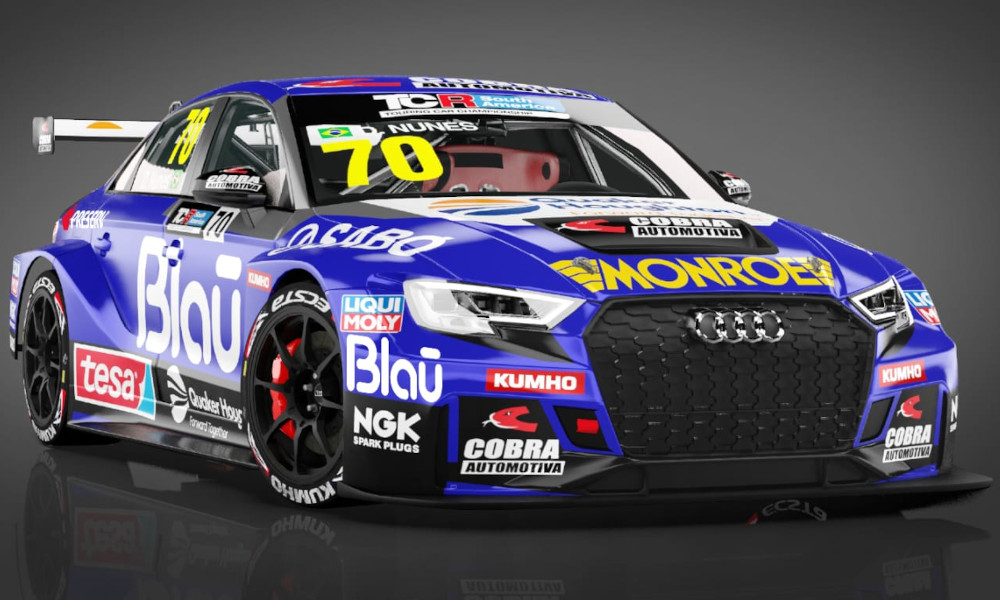 Nunes already has extensive touring car experience, and the former single-seater racer, with experience in Formula 3 and GP2, is expecting to be able to fight for the title, even though is is an older-generation Audi.
"I am very excited to face this new challenge in my career with Cobra Racing, a competitive team that has demonstrated the quality of its work with several achievements in recent years," said Nunes.
"TCR is a very important international championship that has been gaining more and more relevance in the South American continent.
"It was precisely this continuous growth that made me accept this challenge, bringing with me Blau Farmacêutica, one of the greatest defenders of Brazilian motorsport and who has accompanied me in the Stock Car and the Porsche Cup since 2020.
"I arrived to fight for the title and I am I am sure that our entire team is focused on this same goal."
Team Principal Flávio Figueiredo is expecting a challenge from running two different brands of car in 2023.
"The TCR concept is a reality and we are delighted to be operating cars from two different brands this season," said Figueiredo.
"It will be a great challenge, even more so considering the level of competitiveness of the category, which increases every year and will be even stronger in 2023.
"We have experienced pilots, capable of placing ourselves in contention for victories. Adalberto always showed speed in all the touring cars he drove and was not by chance the first Trophy Cup champion. Let's work to get that crown back.
"We are also very happy to promote Diego's debut in TCR. He is a driver who has shown speed in every category he has been in and his wins in Stock Car, including last season, are great credentials.
"The Cobra Racing Team's trajectory in TCR is the result of the collective work and dedication of many professionals. This is possible thanks to the confidence of our sponsors in the team program and we have a responsibility to represent them in the best possible way."