TCR Europe champion Franco Girolami says he is targeting racing in the new TCR World Tour in 2023, as he seeks to step up from two successful seasons in the regional European championship.
The Argentine first appeared on the European scene in 2020 when he took part in the opening two meetings of TCR Italy and the final round of TCR Europe.
He then completed a full season in TCR Europe in 2021, claiming two victories on his way to the runner-up position in a PSS Racing Honda.
Teaming up with Viktor Davidovski once again at Comtoyou Racing in 2022, Girolami went even better and took the overall TCR Europe drivers' title, having won four times at the wheel of a new Audi RS3 LMS.
"It's been almost two years since I came to Europe and before taking the decision, coming over was just a dream, let alone winning the title," said Girolami. "However, that was the goal from day one.
"I worked and planned each race as if it were the last, since the budget was very tight and I didn't know if I would be able to even complete the first season.
"I knew it was a very big challenge, starting the [2022] season with a new team and car. But honestly, when the change came, I felt such a great motivation, which helped me get the most out of myself.
"And then, the pre-season testing we did with Comtoyou was also key to get to know each other and familiarise myself with the car."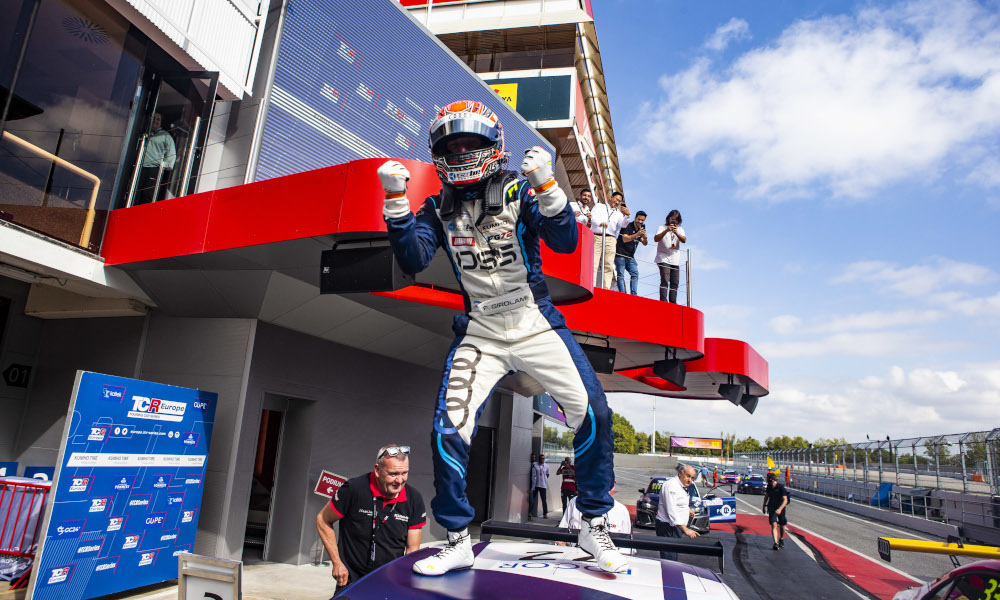 Girolami explained his strategic approach to the 2022 season, which saw the 30-year-old carefully planning when to make his moves.
"The key was race-to-race planning. There were moments where I took risks and attacked my rivals, while in other races I set out to score points.
"All of that, without any retirements, helped us get to the last round without pressure and allowed us to enjoy it.
"After the Saturday race in Barcelona, where I became champion, the Sunday race I decided to enjoy it and face it as I like, taking risks, so I was able to go from P7 to P1 in a single lap. It was amazing!
"I feel I am at my best, at the right age and with enough experience to do it. Of course, that was my objective from the start, I always knew, and I work hard every day to improve and be at the best level I can be when the chance comes."
Girolami was clear about his objectives for the future, even though the FIA World Touring Car Cup – in which he will make two wildcard appearances this month – will cease to exist after the conclusion of the season.
"While we all know WTCR disappears next year, my goal is being part of the TCR WORLD TOUR, a series born in 2023 to put together the best drivers in the world.
"Right now, I don't have anything confirmed. There have been some talks for TCR and GT racing, but nothing concrete yet.
"The next few weeks will be very important regarding my future and making a decision. Being TCR Europe champion is very important, especially because of the high driver level, but I think it's important to keep working hard and planning for the future.
"In my case, that's what I'm doing, and I hope to have my future clearly defined as soon as possible."