Lancashire outfit Ciceley Motorsport has announced that it will not return to the British Touring Car Championship in 2023, with long-term driver Adam Morgan thus facing a move for next season.
Ciceley Motorsport joined the BTCC grid in 2012, when Morgan graduated from the Ginetta GT Supercup, racing with Toyota machinery for its first two seasons.
In 2014 the team switched to running Mercedes-Benz cars, in deference to the family Ciceley Commercials business, dealing in commercial vehicles for the German marque.
Morgan scored eight wins in seven years in the Mercedes A-Class, scoring a best overall ranking of seventh overall in the drivers' championship standings in 2013, 2015 and 2018.
In 2021 the team purchased a pair of BMW 3-Series cars from WSR, with Morgan adding a further three victories over the past two seasons, whilst George Gamble also took a win at Knockhill this year.
However, following 11 consecutive seasons in the BTCC, the team has now elected to leave the series ahead of the 2023 season.
"It's been an incredible journey," said team owner Russell Morgan. "It was a very emotional decision for me to call time on the team in its current form as Adam and I have raced as 'dad and lad' since he was seven years old.
"I am incredibly proud of what we have achieved at Ciceley Motorsport, initially from my garage at home and later having grown into a professional race car team competing at the very highest level in the UK. Now is the time for a change, however."
Adam Morgan is hoping to be able to spend more time with his young family in the coming years, but insists that he will continue racing at a high level in the UK.
"I'm very happy, yet sad at the same time," said 12-time race winner Adam Morgan. "Most of the team have been with us since the beginning of my career in 2010.
"We have definitely had many more ups than downs and shared some amazing experiences together, but the time has come for a change.
"It's not the end though. The Ciceley name will live on in historic racing and I fully intend to continue competing at the highest level of UK motorsport, so you can expect news on my plans in the very near future.
"On a personal level, I have a two-year-old whirlwind of a son and eight-month-old twins, so I owe my amazing wife, Caroline, more time at home.
"Running a team is a full-time job and Caroline has more than a full-time job looking after the 'ankle biters'.
"Professionally, I owe the lads in the team so much. They have been outstanding and always given 110 per cent. I also have to thank every partner that turned our BTCC journey into one big adventure that resulted in 12 wins, 39 podium finishes, a pole position and 15 fastest laps.
"It would take hours to name everybody, but particular thanks is due to three amazing title sponsors in Wix Filters, Mac Tools, Carlube Triple R and Car Gods.
"I am so grateful to every single person that has supported and believed in us, financially or otherwise."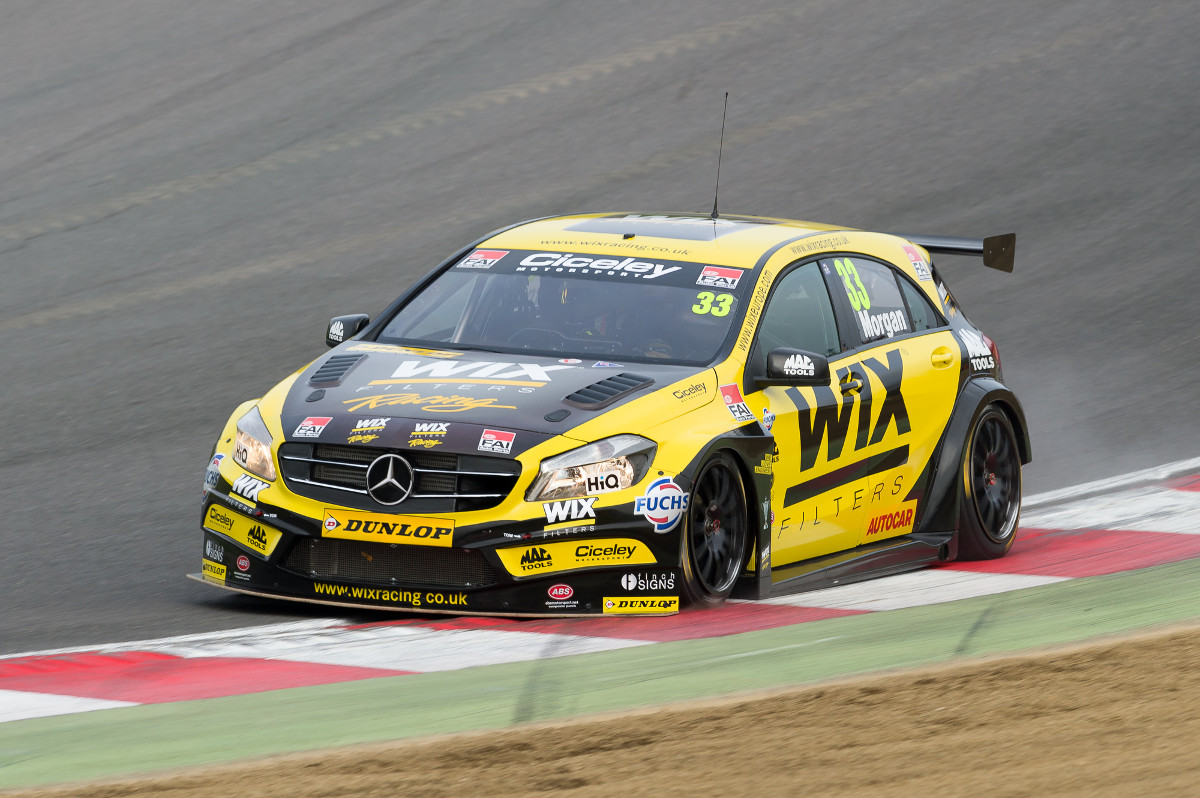 Russell Morgan echoed the thanks given by his son Adam to all who have been involved in the team's successes over the past decade.
"I can only reiterate Adam's feelings regarding every single person that has been associated with the team in whatever capacity," added Morgan Sr.
"We have been so lucky to be surrounded and supported by such fantastic people and neither of us will ever forget the graft, generosity and belief shown to all of us at Ciceley Motorsport.
"I have two sons, three grandsons and a granddaughter… We do have some news to deliver, we love a bit of racing 'us lads.
"A genuine and heartfelt thanks to everybody that has been involved in Ciceley Motorsport. We look forward to seeing you all again very soon; it's been a lifechanging, epic, fun-filled adventure."