Jake Hill is 'proud' to have concluded his first season with West Surrey Racing as the best-placed driver in the British Touring Car Championship standings.
The MB Motorsport driver scored three wins and 13 podiums in his first year with WSR to end the year third overall in the drivers' standings, just 13 points behind champion Tom Ingram and only one behind runner-up Ash Sutton.
Going into the final meeting of the year at Brands Hatch, Hill had every chance of title glory, as he sat second overall. But having not emulated the same qualifying form he had shown in the other races forming the second part of the year, Hill found himself starting race one from fifth on the grid.
From there, the 28-year-old was able to gain ground to end the race in third, and he followed it up with second in race two.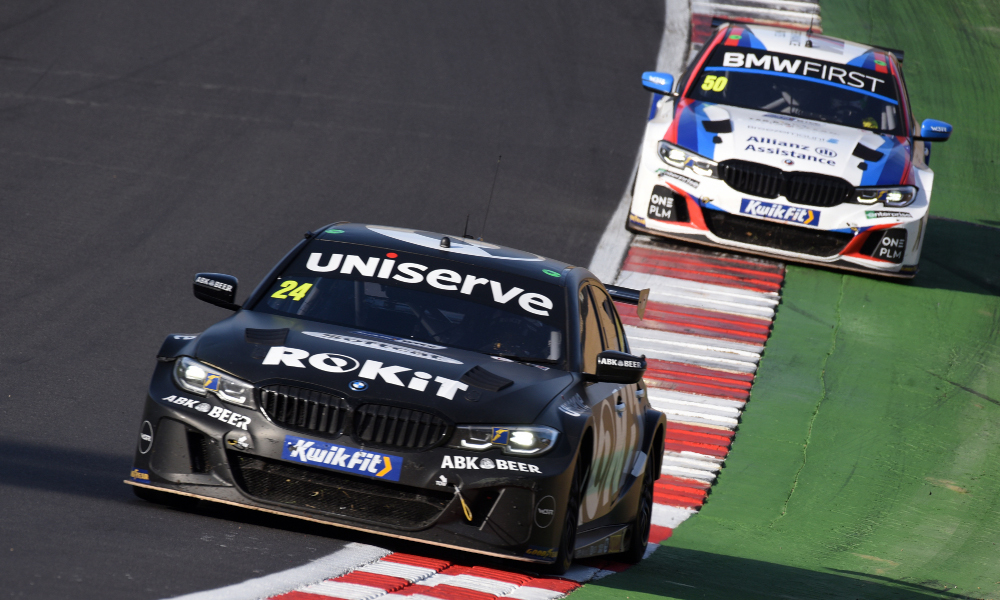 But with Ingram bagging a double win in those races, Hill went into the season finale trailing Ingram by 11 points and thus needing to finish in at least fifth, with Ingram not scoring, or higher still if Ingram did score.
In the end, despite pressing forward to fifth, Hill couldn't get far enough ahead, and a penultimate lap attempted overtake on Sutton saw him go wide and not only ended his title chances but also those of securing second in the standings, as Hill slipped to seventh.
Hill was still proud of his year, the best in his career to-date, and he feels he has developed significantly as a driver.
"That's 2022 BTCC complete," said Hill, "we didn't get the title but P3 in the championship is something I am still very proud to have achieved this year.
"I left nothing on the table at the grand finale this weekend. Big congrats to Tom Ingram on his first championship.
"I cannot thank ROKiT MB Motorsport and West Surrey Racing enough for everything we have done and achieved this year. This team truly feels like home and I am so proud of that.
"I feel I have come on massively as a driver this year and hopefully, we can continue that next year.
"I'm proud of what I've done this year and I think I can hold my head relatively high. I'm the best-place rear-wheel-drive racer in the points, I've beaten my team-mates Colin Turkington and Stephen Jelley in my first year in the team, which I think I can be proud of.
"For better or for worse, it wasn't meant to be today, but I'm sure we have everything we need to come back stronger from the experience."