Daniel Lloyd was really pleased to end his second full season in the British Touring Car Championship with three race victories, having held off Josh Cook for the win in the final race of the season at Brands Hatch.
After a challenging season, which was marred by a huge crash at Oulton Park and subsequent financial struggles for Lloyd, he finally returned to the top ten at Brands Hatch, going on to claim victory in the season finale when he was drawn onto the partially-reversed grid for race three.
The 30-year-old made no secret of the fact that he has experienced some 'bad luck' in his 2022 campaign, but stressed the importance of maximising the good fortune when it came his way.
"I'm very lucky for that number to be drawn, but we had bad luck in other places with things not working or failing, so it's about time we had a little bit of luck at the end of the year," said Lloyd to TouringCars.Net.
"Once you're given that opportunity you've got to maximise it. It was a tough race – Cook was right on my backside, and I had to defend.
"The car was a handful over the kerbs and I nearly put it off a couple of times, so I'm really pleased with the drive as well.
"Looking back at it, considering what I've been through, and the team has been through, I'm really proud of what we've done.
"Yes, the results could be better, but given what's happened this year I'm not surprised they haven't been the best.
"Give me a year where everything is running smoothly, I've got no worries in the back of my head and I'm much happier turning up to a weekend in a much better frame of mind then I'll be well away.
"It's my second full season and I've got three wins – not many people do that, so I'm really, really pleased."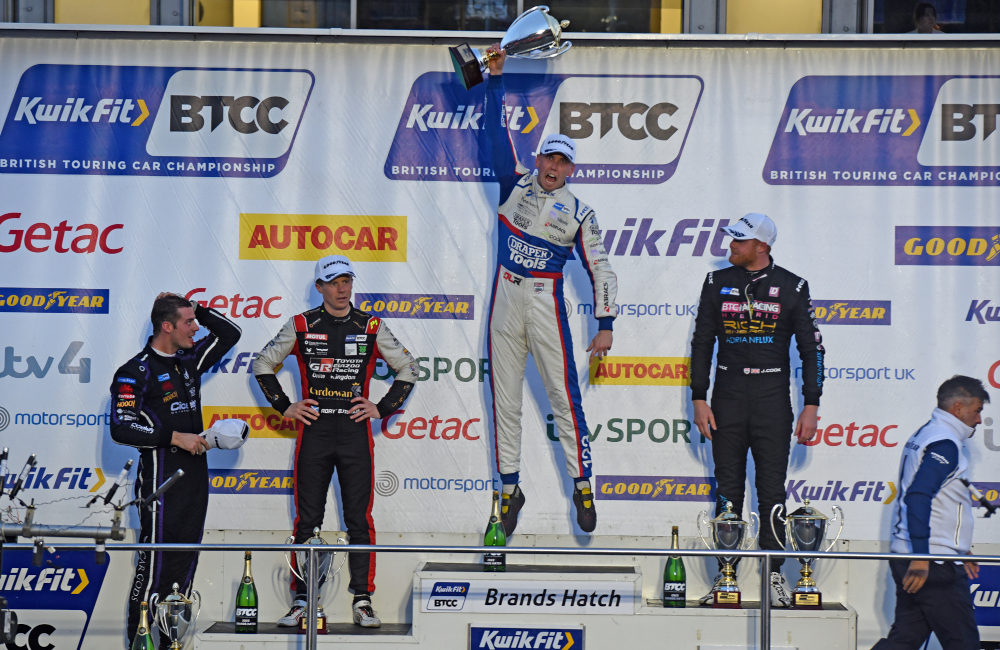 Lloyd, who ended the year tenth overall in the drivers' standings, says the mental struggle of having to find additional sponsorship to pay for the damage incurred in his Oulton Park smash has made the season much tougher.
"It's been really tough – mentally I haven't performed where I should be performing because of what's going on in the background and the worry about the financial issues and turning up to race weekends absolutely shattered, mentally drained all the time.
"Then in the last couple of rounds I just haven't had the luck of the draw. It's little things that just haven't gone to plan, which make a huge difference.
"I've been much better mentally in the last two rounds, but it's been things that have gone wrong. Even yesterday, I was struggling with dampers in qualifying and that's the difference between qualifying in 13th or fifth. They're really small details, so I'm not worried, we just haven't had a smooth run.
"To end the season like that has made my winter a lot easier and a lot better."
Lloyd is confident that he will be back on the grid again in 2023, but admits that a deal has yet to be completed.
"We haven't got next year sorted. I think all of the conversations will happen in the next two or three weeks.
"I don't know where I'll be yet, I've just got to pick the right deal for me. I won't put myself under this financial pressure again next year. I don't know what that means or where we'll be, but we'll see how the next few weeks go.
"I'm still a little bit in debt, so I've got to take that into consideration, but it's nothing compared to what it was because of all of the efforts and the support that I've had, which is mega.
"It's positive, really positive, and I'll 100% be back next year – let's see where I return to."