New team K-Ro Racing will make its début in the 2022 ADAC TCR Germany series this year, with Kai Rosowski racing an Audi RS3 LMS TCR for his father Ralf Rosowski's team.
This year will mark the team's first foray into a professional racing series. Kai Rosowski has never previously taken part in a car racing championship before.
"I grew up at a time when motorsport in Germany was really big, especially thanks to Michael Schumacher," said the 29-year-old driver. "So it was clear to me early on that I would also like to be in a racing car at some point.
"We put together a concept and looked at which touring car sector you can get involved in and what opportunities there are there.
"The ADAC TCR Germany is an extremely interesting racing series for us in many respects. It starts with the close-to-production vehicles and continues with the very good structure through the ADAC.
"The supporting program, in which the TCR Germany is embedded, is also impressive for all sides with the GT Masters.
"In November we were already testing our vehicle on the race track in Meppen, but unfortunately we were forced to take an involuntary winter break due to the weather.
"I then used this for myself as a driver with simulator work and lots of training to keep myself physically fit.
"We were able to recruit a very good mix of young and experienced mechanics for our team, so that we can start the season with a broad base.
"I feel the support of everyone around me and especially my parents – I owe them everything. That's why I decided on starting number 38, which is made up of my parents' dates of birth and mine."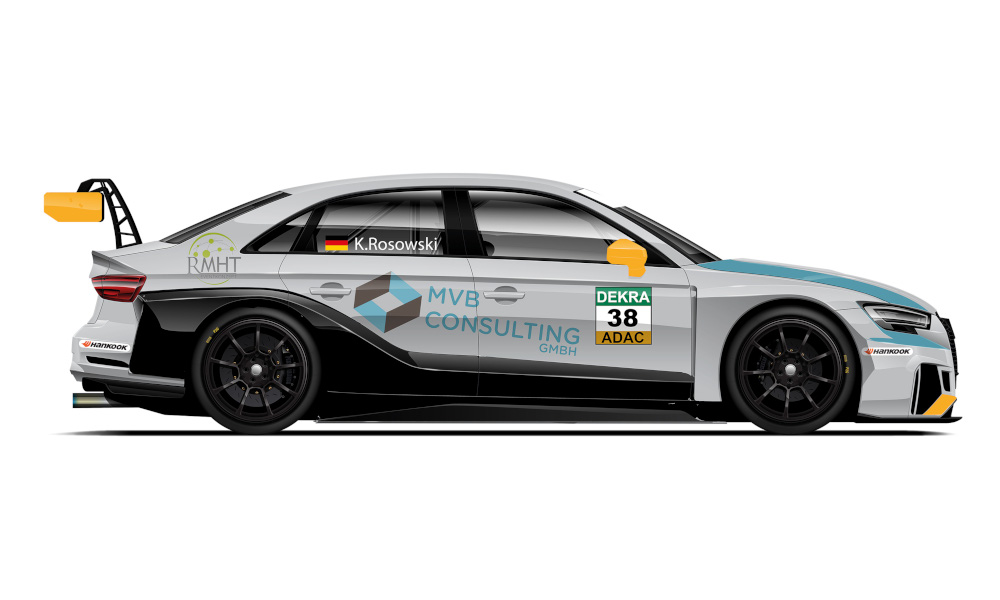 Team owner Ralf Rosowski added that the car they had acquired was previously raced by Tom Coronel in 2021, where the Dutchman ended the TCR Europe season fourth overall in the drivers' standings.
"We are a new racing team that – no matter in which area – first has to find its way around," said Rosowski. "The primary goal is to cover as many kilometres and laps as possible in order to gain the necessary experience that we need in the series.
"Of course, it would be nice if we annoy one of the other competitors and score a few points.
"Unlike us, our Audi has already clinched victories – Tom Coronel, who we got the car from, won the TCR Europe race at Zandvoort in 2021. If we're just as fast as him, we can also drive up front."