NAPA Racing UK has taken the covers off its livery for the 2022 British Touring Car Championship season, with the colours to adorn the cars of superteam combination Dan Camish and Ash Sutton.
The car will feature the iconic blue and yellow of the Motorbase Performance-run squad's title sponsor.
"Introducing NAPA Racing UK – what a fantastic livery," said Motorbase owner and Team Principal Pete Osborne.
"We're all so pleased with how it's come out, the car image, the launch and the general vibrancy brought to the grid by NAPA.
"Everyone at NAPA has been fantastic to work with, they've brought a new energy with them. Everything is bright and exciting and marks the perfect way to start this relationship with Motorbase in the BTCC.
"All of the guys and girls at Motorbase have been hard at work all winter with the development of the cars, which has been going on behind the scenes, and this is just part of what they've been working on.
"We are also aiming to hit the track for the first time with the 2022 car this week, so it's all exciting stuff as we prepare for a huge season ahead."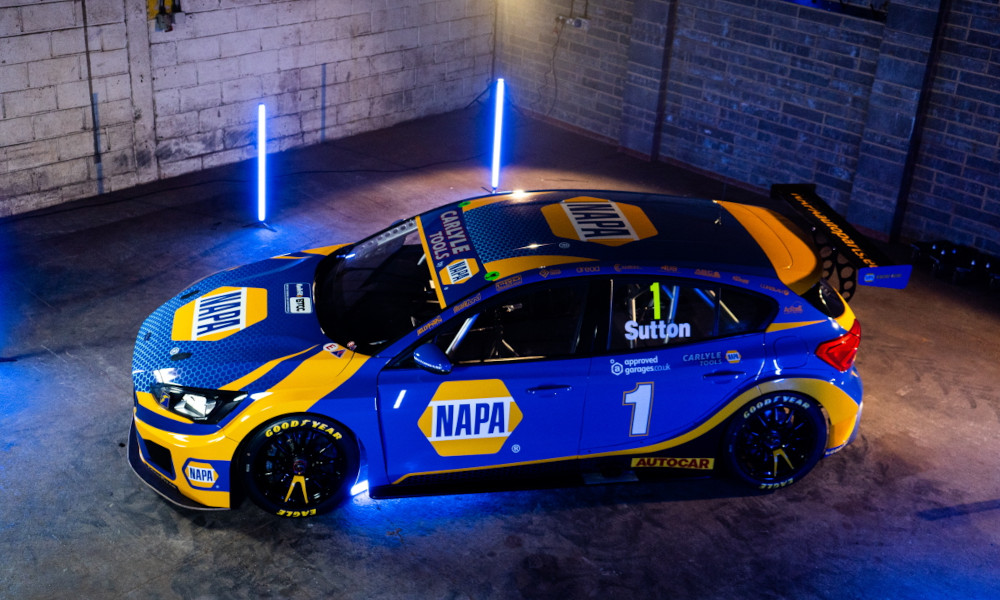 Steve Richardson, Managing Director of NAPA distributor Alliance Automotive Group UK, added:
"We're delighted to finally reveal the NAPA Racing UK livery for this season's Kwik Fit British Touring Car Championship," added Richardson.
"Since the day we announced the partnership, the livery has been eagerly anticipated. We hope fans agree it's been worth the wait.
"The iconic NAPA branding is undoubtedly going to stand out on the grid and this is just the start of what we expect to be an exciting season."