Audi teams JDC-Miller MotorSports and New German Performance have committed to full-season returns to the IMSA Michelin Pilot Challenge in 2022, whilst LA Honda World Racing will also take part in a part-season with Ryan Eversley.
Unitronic JDC-Miller MotorSports will field an unchanged driver line-up of Chris Miller and Mikey Taylor in 2021.
Miller and Taylor won twice last year on their way to seventh overall in the drivers' standings, including a win at the season-opening round at Daytona, along with William Tally.
JDC-Miller MotorSports will sport additional backing from title sponsors Liqui Moly for their 2022 campaign.
"I'm so happy that we could continue with Unitronic, JDC-Miller Motorsports, and most of the other partners and foundation that we built last year," said Miller.
"2021 was a season of highs and lows but I think we proved that we have all the pieces to win a championship.
"Mikey and I developed great chemistry last year and I know we will be tough to beat. The team has been working so hard this off-season and I can't wait to get going in a few weeks at the ROAR!"
Taylor added: "I'm so excited to get going with the Unitronic JDC-Miller squad at Daytona and get another full season started!
"We had a lot of opportunities last year with two wins, two pole positions and several top fives but unfortunately we also had some really bad races!
"We've made some adjustments in the off season, and I know the guys have been working hard to give us the best possible chance to succeed.
"It's great to have continuity within the team for another season with our driver lineup, crew and partners!"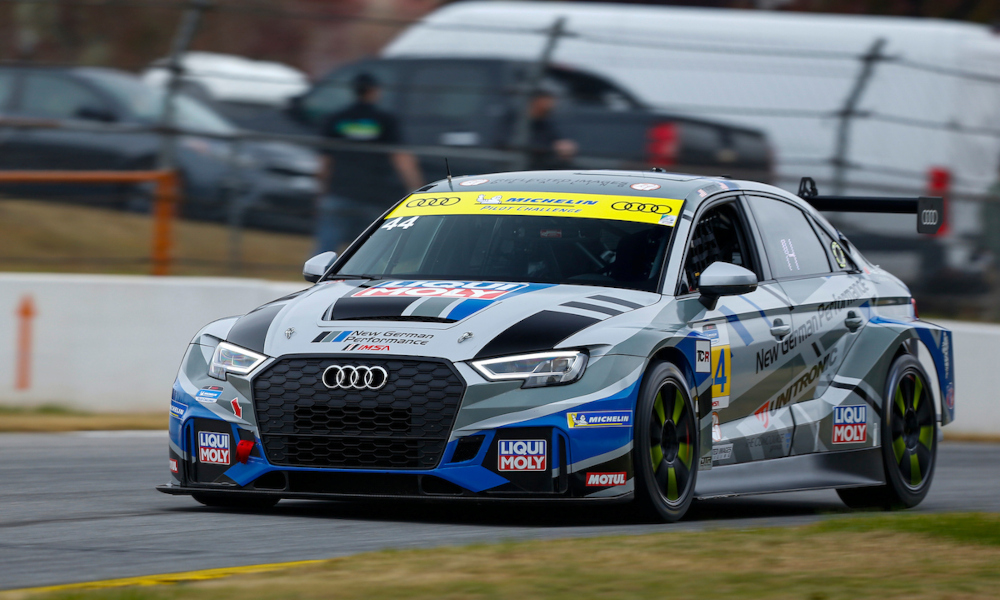 Virginia-based New German Performance took part in the final two events of 2021 with Tristan Herbert at the wheel of its Audi RS3 LMS TCR, sharing the car with Britt Casey Jr at Virginia and Cliff Brown in the Road Atlanta finale.
Herbert, who was previously a race winner with the team in the TC America series a year previously, will team up with 49-year-old William Tally for Daytona, with Tally having won the 2021 race in the series.
New German Performance will run in partnership with David Tilton Racing in the coming campaign.
"After leading laps at VIR and running up front at Road Atlanta, we've shown that our young team is capable of contending for wins in the TCR class," said team spokesperson Mike Humphrey.
"We are excited to carry the successes of 2021 into a run at the 2022 IMSA Michelin Pilot Challenge TCR championship."