Six drivers head into this weekend's FIA World Touring Car Cup finale at Sochi in Russia in mathematical contention for the overall title, but it is Yann Ehrlacher who is in the prime position for a second successive title.
Last time out in Italy, Ehrlacher extended his championship advantage to 36 points over Comtoyou Racing's Frédéric Vervisch with a race two victory – only the Frenchman's second win of the season.
But in a season where repeat race wins have been rare – only four drivers have scored more than one win, with no-one getting above two victories out of the 14 races held thus far – consistency has again been key.
Ehrlacher has been on a remarkable run of consistency in the past few seasons, finishing every race out of the past 45 he has contested, with his last retirement coming in June 2019.
With only 25 points being available for a win, and ten for pole position, the theoretical maximum score this weekend is 60 points.
For Vervisch to have a chance of the title, realistically Ehrlacher has to non-score, whilst the Belgian wins at least one race. That could cut the gap to 11 points, but even then, Vervisch would have to finish at least fifth if Ehrlacher failed to score again.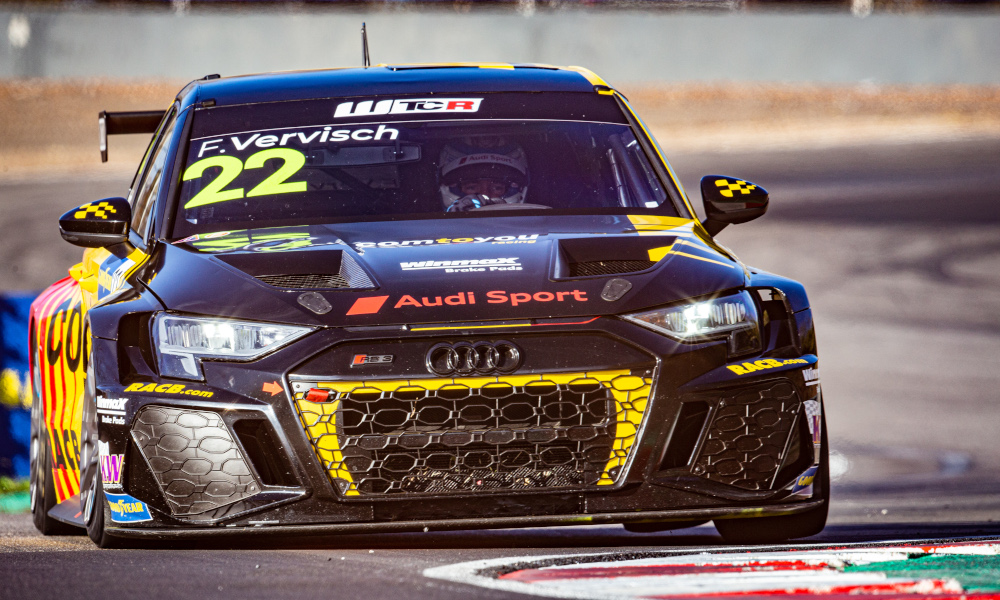 There are still numerous permutations, but the premise is clear – Ehrlacher's rivals will be effectively relying on a non-score in order to stand a chance of de-throning the Cyan Racing driver.
Whilst Ehrlacher insists he is trying not to think about his chances of being a double World Champion too much, he acknowledges the extremely favourable position he finds himself in.
"I'm not thinking too much about the title but we are in a quite a good position," admitted the 25-year-old. "It would be very good to win back-to-back titles, which has never been done before in WTCR.
"It's my job, it's why I am doing this and I would be super-happy, but we have quite a long way to go until the end of the race weekend.
"When you have won the title once the pressure is less because you've done it and nobody can take that away from you, you are more free.
"As I have been in this position last year I know a little bit more how to manage the pressure. I am in a place I know and I feel more comfortable. It doesn't mean it's more easy but it means I know where to go."
Vervisch has the benefit of the Audi RS3 LMS being the joint-lightest car on the grid, along with the CUPRA Leon Competición. Both cars carry no compensation weight or Balance of Performance [BoP] weight, whilst the Audi has the lowest ride-height in the field, at 60 mm.
The heaviest full-season car is the Lynk & Co 03, which has 50 kg of BoP weight and 30 kg of compensation weight, making it a full 80 kg heavier than the Audi and CUPRA, whilst running with a ride height of 80 mm.
In between is the Honda Civic, which has 20 kg of BoP weight and 30 kg of compensation weight, putting it 50 kg above the Audi and CUPRA but 30 kg lighter than the Lynk & Co. The Honda will also run with a ride height of 70 mm.
"The gap to Yann is 36 points so it's a lot and not a lot in the sense there is always drama in WTCR," said Vervisch. "I hope we have really strong pace to put on some pressure. And when we put pressure on things can happen.
"But I also expect Esteban [Guerrieri] to be very alert and play a big role. However, with some good luck we can have everything on our side and the gap will be closed very quickly which is possible but difficult.
"We need to have our best weekend so far. It would be my first FIA title in my life, which would be a big deal for me."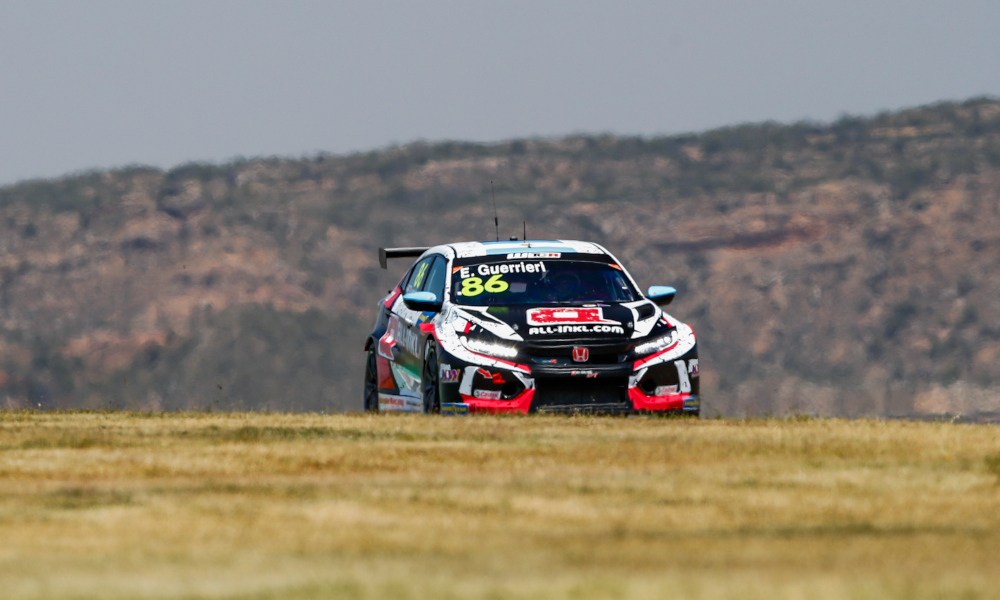 Guerrieri is Honda's leading charge, third in the standings but just one point behind Vervisch.
The Münnich Motorsport driver hasn't given up hope of a first title just yet, as the most-winning driver in WTCR history also chases down a first victory of the season.
"I have to say I can still win because it's an eight-event season and one event doesn't always go the way you want and this happened to me in the first two events, after which it's been very hard," said Guerrieri.
"I'm not wishing bad things to anybody of course, but for as long as we have the chance to maximise our potential, I will try to do it and obviously it will depend on the others not to be scoring well.
"Yann and his team have been very consistent during the year, which is a big credit to them and it's a great job they have done so far but the season is not finished and there is still one event to go."
Three more drivers are mathematically in contention, but realistically have little chance of the title. Santiago Urrutia is 44 points behind Cyan Racing team-mate Ehrlacher and is more likely to act as a support role to guarantee the marque the drivers' title.
"I'm a title contender but I don't really look at the Drivers' standings, I'm focused on the Teams' standings and then to help Yann," explained Urrutia. "It's pretty much done for him, he really just needs to arrive at the finish of the races."
The same is also true of Yvan Muller, a further six points behind team-mate Urrutia, whilst Hyundai's Jean-Karl Vernay, in sixth, would have to win both races and hope Ehrlacher and Vervisch non-scored. The Frenchman's chances are thus only theoretical and could well by extinguished come qualifying on Saturday.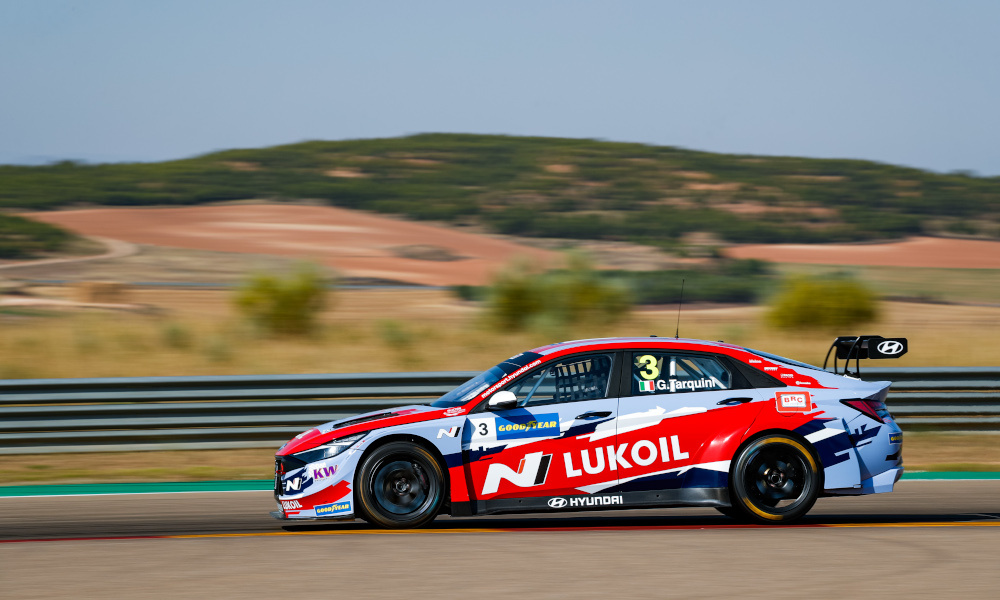 Elsewhere, this weekend will mark the final appearance of touring car veteran Gabriele Tarquini. The 59-year-old has finally decided to retire from full-time racing, although he has not ruled out occasional future appearances with the manufacturer.
Tarquini has already won a race in 2021 – at Aragón in July, and sits 12th in the drivers' standings. With the Italian being just 11 points shy of an end-of-year top ten ranking, expect the BRC Racing driver to be in thick of the action at Sochi, a track he has never previously raced at.
In fact, only three of this year's full-season drivers have tin-top experience of the Sochi Autodrom, with both Vernay and Attila Tassi having contested the TCR International races at the circuit in 2016, with Vernay claiming second in race two. Jordi Gené took part in the TCR International races at the track in 2015, when he won the opening encounter.
Urrutia and Nathanaël Berthon also have experience of the circuit, albeit in single-seater racing.
Gilles Magnus has already secured the WTCR Trophy, but the Belgian is seeking to add the Junior Driver title as well this weekend. Hyundai's Luca Engstler is his main rival, with the German being just 18 points behind.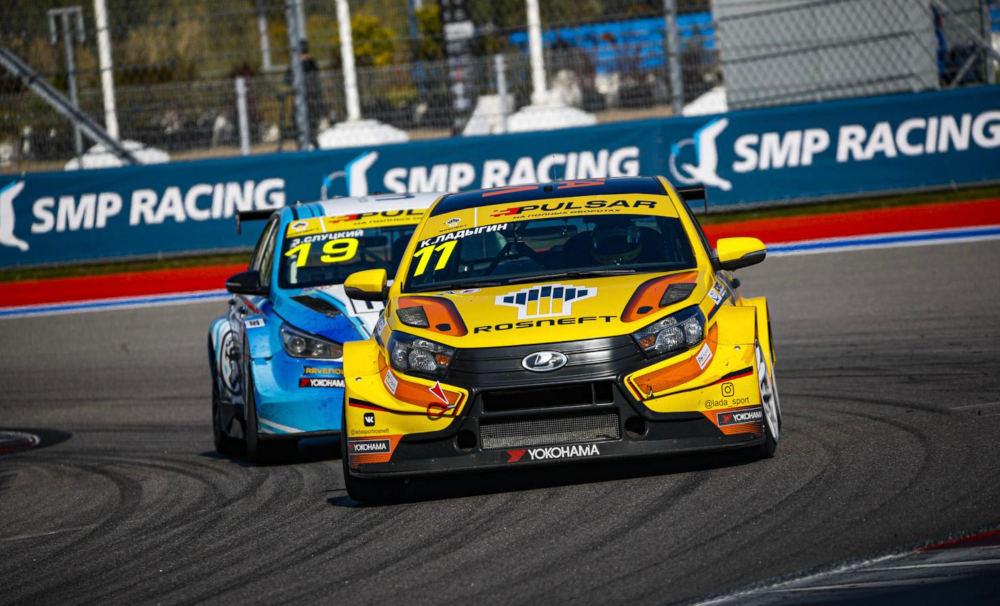 This weekend will also mark the first-ever appearance of the LADA Vesta Sport in WTCR. Two cars have been entered by the factory outfit for Kirill Ladygin and Mikhail Mityaev, although both will be laden with weight for the outing and ineligible for points.
The Vesta will carry 40 kg of BoP weight, 40 kg of ECU weight, 60 kg as a new model and 10 kg for being a wildcard entry, taking its total weight to 1,365 kg, 20 kg heavier than the next most-laden car on the grid in the Lynk & Co. In fact, the car has so much additional weight that it has hit the upper limit for the maximum amount of weight, as otherwise it would have been running at 1,415 kg.
Ladygin, the 2021 TCR Russia champion, last competed in World Touring Cars back in 2009, whilst Mitayev will be making his début on the world stage.
Track action gets underway at 09:30 local time (06:30 GMT, 07:30 CET) on Saturday with free practice one, whilst qualifying takes place at 15:00 local time (12:00 GMT, 13:00 CET).
Race one is at 09:15 GMT (10:15 CET) on Sunday, followed by race two at 11:15 GMT (12:15 CET). All action will be livestreamed via YouTube.