The FIA World Touring Car Cup makes its first visit to France this weekend, and therefore reigning champion Yann Ehrlacher will get to experience a home race for the very first time.
However, the series won't be headed to Magny-Cours, or Le Castellet either. Instead, WTCR will be taking to the track at Circuit Pau-Arnos – one of the country's greatest hidden gems. 
What to expect from Circuit Pau-Arnos
Many racing fans will be familiar with the Grand Prix de Pau, an annual motorsport event held on the streets of the town itself. However, fewer will probably be aware that there is also a permanent circuit in the region, just a 40-minute drive away from the site of the historic street course. 
Typically used by national club racing championships, Circuit Pau-Arnos has managed to go rather unnoticed by international motorsport fans. But, as the venue prepares to host an FIA-sanctioned event for the very first time, that is all set to change.
Designed by former Grand Prix winner, the late Jean-Pierre Beltoise, the track has a fun and demanding layout for drivers to tackle, despite featuring just seven corners.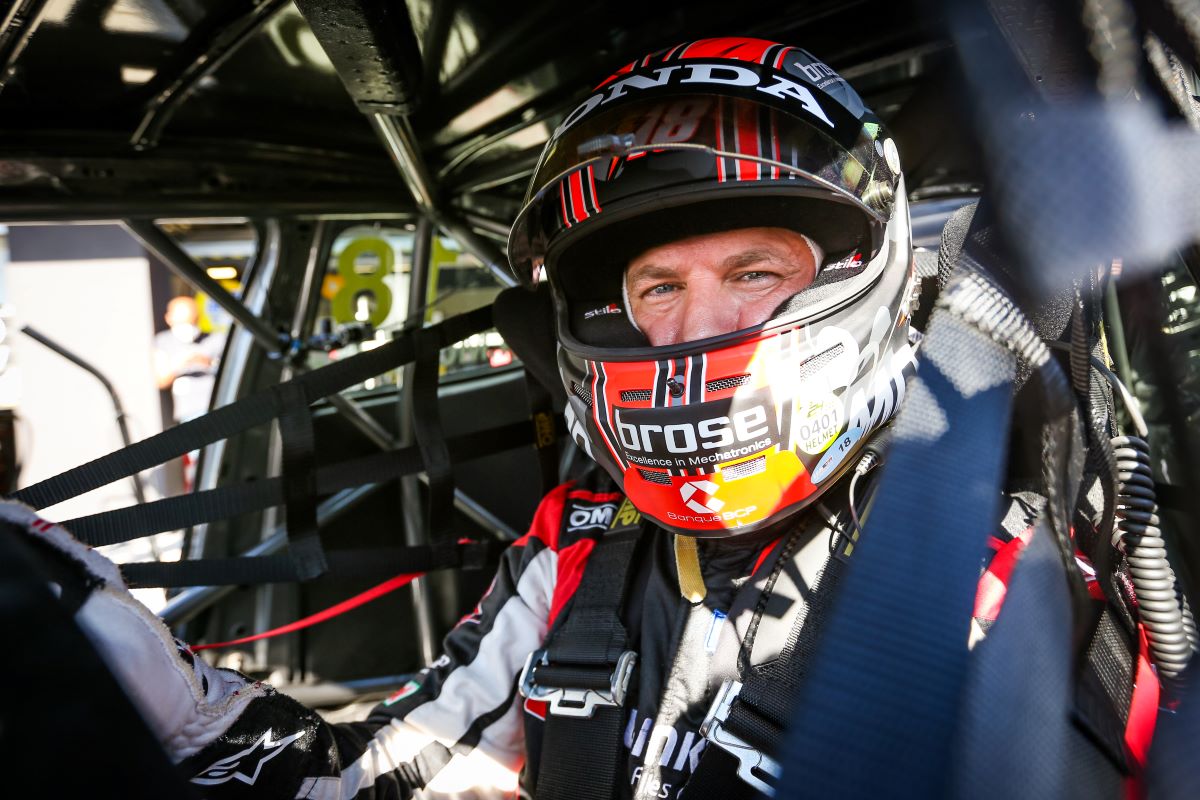 Honda's Tiago Monteiro has been preparing for the event as best he can via the use of online resources, and already he has begun to understand why the circuit has such a reputation:
"I've never raced at Circuit Pau-Arnos but my father did in the Porsche Cup when I was doing Formula 3 in France," he began. "I've seen videos of course and I've done some simulator laps. It looks like a very challenging track and everybody who has been there says it's one of those tracks where you need big guts and have got to go for it.
"We've only got 45 minutes and 30 minutes [in free practice] to get used to it before Qualifying whereas I know most of our competitors went testing there. In theory the track should be good for our car, but we need to see how the weight will be."
Honda finally gets ballast break, CUPRA gains weight
Indeed, ballast weight allocations are regularly a talking point in the FIA World Touring Car Cup, and this time out Monteiro will have something to smile about.
After having been the heaviest car on the grid for at least two consecutive rounds, the Honda Civic FK8 TCR has been afforded a 10kg compensation weight reduction, now bringing its overall weight down to 1325kg – equal to that of Hyundai and Lynk & Co.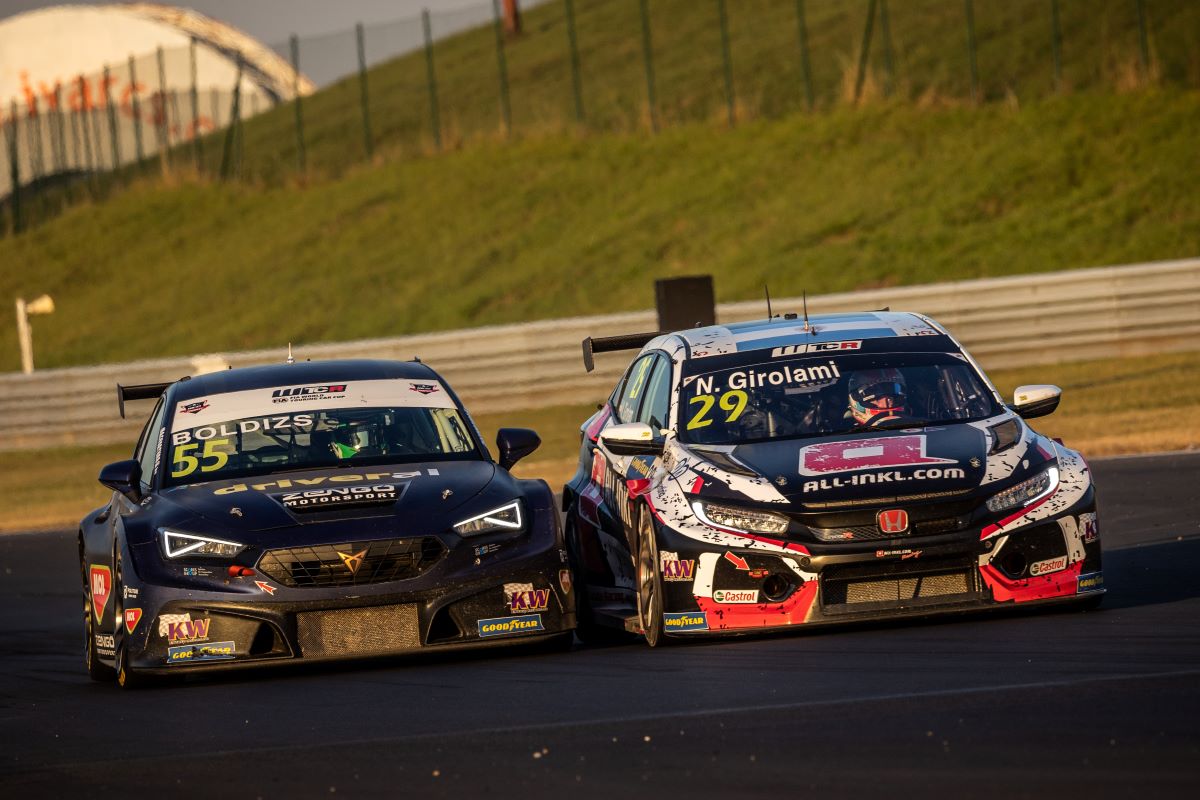 On the other end of the scale, the CUPRA Leon Competicion quartet of Zengo Motorsport have been dealt a 20kg ballast increase. 
This comes after a pole position and second place finish for Mikel Azcona at the previous round in Czechia, albeit while the Spaniard's stablemates Rob Huff and Bence Boldizs struggled for pace by comparison. 
Audi, Hyundai and Lynk & Co, meanwhile, retain their respective ballast allocations from Autodrom Most. 
Plenty of compatriots for the home fans to cheer
Of course, it's not just Ehrlacher who will be experiencing a home race in the FIA World Touring Car Cup for the first time. Audi's Nathanael Berthon and Hyundai's Jean-Karl Vernay will also get the experience of competing on French turf – even if the Pyrenean circuit is a little far from either of their hometowns.
"It's seven hours from Lyon, my city, but definitely it's cool to be going there," said Vernay. 
"I've never raced at Circuit Pau-Arnos but I was there 14 years ago to bed-in brake pads for the F3 Euroseries race in Pau city, and I went there a few weeks ago – like many drivers – to know a bit about where it goes.
"I don't remember the last time I raced in France so I'm super-happy to be back. I love the region around Pau and hopefully I will see some of the fans I met when I won races in Pau city in Formula 4, Formula Renault and the Porsche Cup."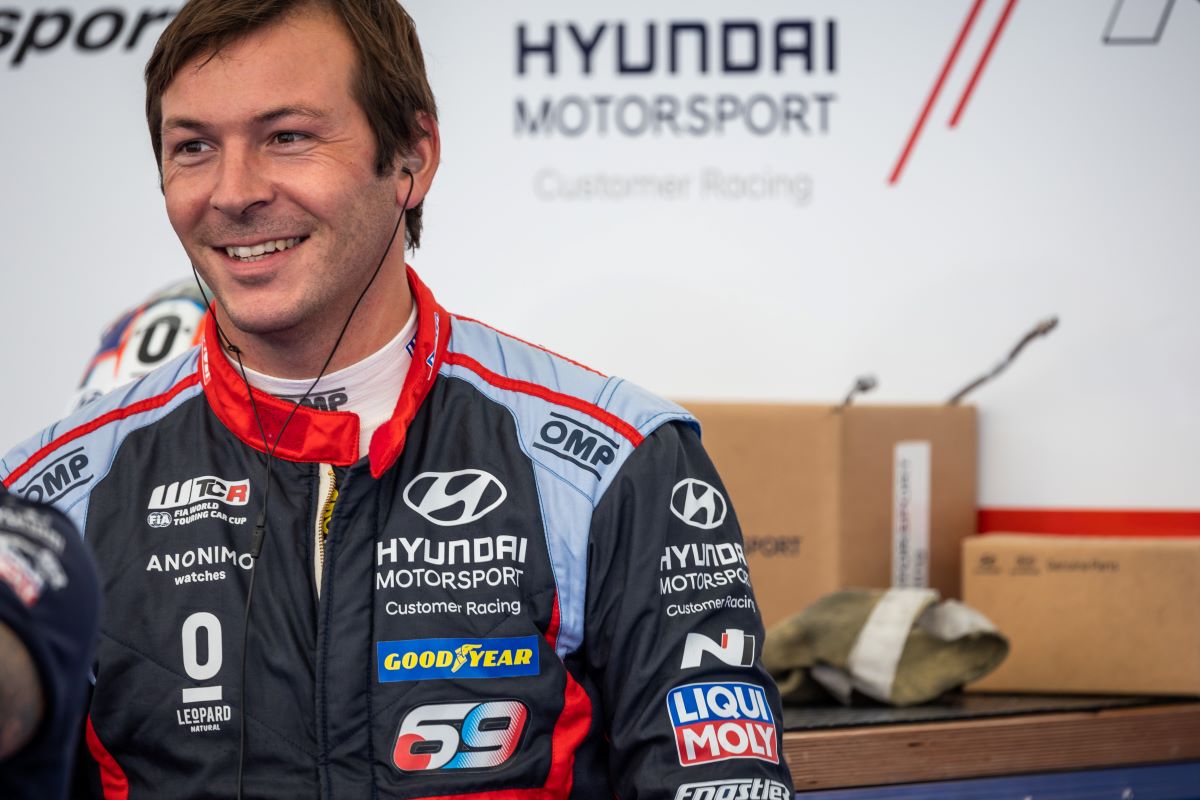 Likewise, Berthon lacks familiarity of the circuit, however he hopes that his ability to adapt to new tracks quickly will serve him well here.
"I know the track is in France and I know it's going to take six or seven hours by car to get there but that's all I know," he said. "We have prepared well but we also need to adapt quickly. But that's actually one of my strengths I would say. 
"I can adapt really quickly to new tracks, which I think comes from the Andros Trophy that I am doing in the winter. When you are racing on ice the track is changing all the time so you have to adapt really quickly. But the other drivers will pick [it] up quickly as well because all the drivers are super-talented in WTCR."
The state of play in the title chase
With just two more events to go after the end of this one, the WTCR title race is really beginning to heat up. 
Heading into the event, home favourite Ehrlacher has a 20-point advantage at the top of the standings over his nearest challenger – Honda's Esteban Guerrieri. The Lynk & Co driver has been impeccably consistent this season, and Ehrlacher will be hoping to continue that trend here of all places.
Guerrieri, meanwhile, will be in full attack mode as ever. The Argentine battled against the ballast odds to have a stunning weekend last time out at Autodrom Most, elevating himself from top ten obscurity into the second-place hot seat. This, plus a weight reduction in his Honda, will certainly motivate him to keep that momentum going. 
In third place, 25 points back, is CUPRA's Mikel Azcona. Last weekend played out like a dream for the Spaniard. Pole position and a podium finish in WTCR, as well as championship glory in the TCR Europe Series, meant that it was one that will live in memory for a very long time. However, with 20 extra kilograms of ballast in his car this weekend, Azcona might find that he is brought back down to earth.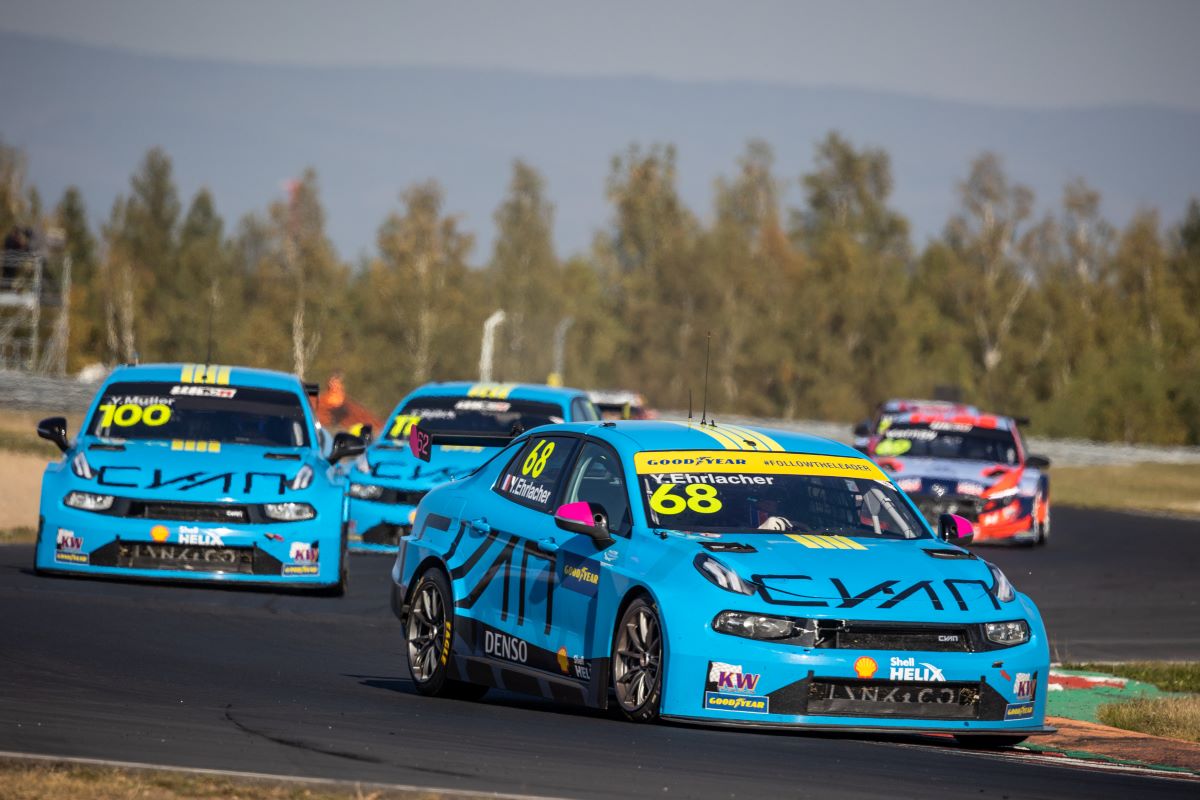 In fourth place, Santiago Urrutia will be looking to bounce back after a difficult time in Czechia, though realistically Cyan Racing will now be prioritising Ehrlacher as their main championship contender instead. 
Fifth in the standings is where you'll find Hyundai's top competitor. Vernay had been leading the points standings for much of the early part of the year, however form has slipped away from him in recent events. As such, the Frenchman now has a 33-point deficit to make up to catch his countryman.
Audi's hopes of drivers' championship glory will realistically be over this weekend if the German marque doesn't achieve a strong set of results. Frederic Vervisch is their best-placed driver in eighth position overall, while Gilles Magnus is two points further back in ninth. There's plenty of work to do for the Belgian duo, as the gap between Vervisch and Ehrlacher currently stands at 42 points. 
The track action gets underway this Saturday, 16th October, at 10:00 CEST (09:00 BST) for free practice one. Qualifying will be later the same day at 16:00 CEST (15:00 BST).