After a successful FIA World Touring Car Cup debut last season, Motorland Aragón returns this weekend as the venue for round three of the championship's 2021 campaign.
Following an entertaining set of races at Estoril in Portugal last time out, the Spanish circuit will hope to finish the Iberian leg of the WTCR calendar on another high. That certainly shouldn't be a problem given the spectacle it produced last year, especially with the early pecking order being as close as it is.
Hyundai, Honda and Lynk & Co each have a driver placed within the top three in the current points standings, but despite that, Balance of Performance has still managed to be the central talking point so far this season. 
Lynk & Co have made the most noise about the current state of play, though drivers from both Audi and CUPRA have also expressed their exasperation at the handicaps placed upon their cars, and with substantially more reason to do so compared to the Swedish team. 
After the first two events of the season, the Balance of Performance measures were always scheduled to be updated, so here's all the changes made to the grid ahead of this weekend's action:
Audi & CUPRA get Balance of Performance lifeline
It's fair to say that the start of the season has been far from positive for the two Volkswagen Group brands represented in WTCR. 
With the Leon, CUPRA proved in 2020 that their new car was capable of challenging for outright victories, but so far in 2021 Zengo Motorsport's star-studded line-up have had to fight to even make the top ten. 
The story has been much the same for Audi, who are competing with their second generation of RS3 TCR for the first time this year. So, with both cars sharing common parts and suffering similarly, it was always expected that they would be offered a break in their Balance of Performance.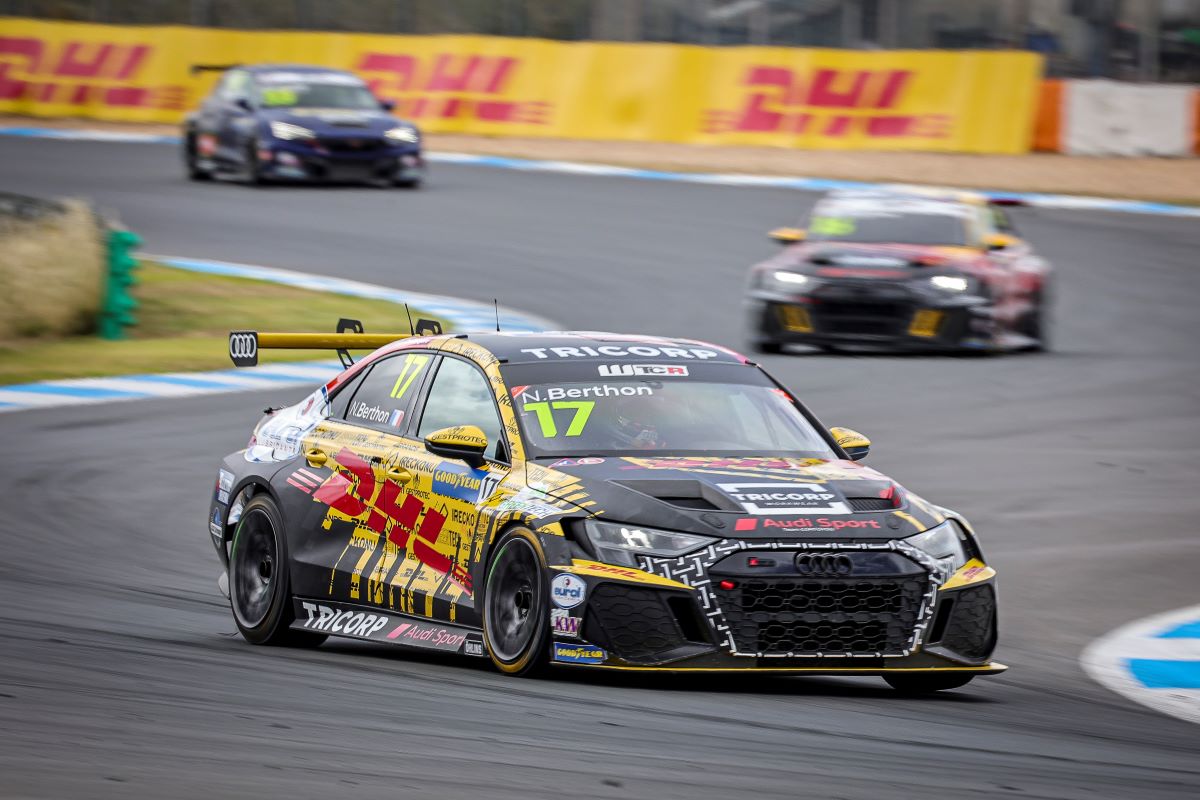 As expected, both cars have been given a rapid diet, with the Audi losing 30kg of its ballast, along with a 20kg reduction for the CUPRA. As a result, the Leon will now run without any ballast at all, while the RS3 will weigh-in at just 10kg more than its standard weight. The concessions don't stop there for the German marque either, with Audi also being afforded a 10mm reduction in ride height. 
Elsewhere, Lynk & Co's Balance of Performance has ironically been kept exactly the same as it was, however both Hyundai and Honda have had an extra 10kg of ballast awarded to their Elantra N and Civic Type-R models. 
CUPRA's Spanish homecoming
The changes to the Balance of Performance couldn't have come at a better time for CUPRA. Heading into the marque's home event in Spain, Zengo Motorsport's four drivers will hope to mark the occasion with performances that really kick-start their season after plenty of woe and misfortune in Germany and Portugal. 
Mikel Azcona, a Spaniard himself, took victory at his home circuit in the Leon at this venue last season, so will undoubtedly be keen to replicate that feat. Team-mate Rob Huff might be the most likely barrier to prevent that from happening, however, with the Brit also eager to make amends for a tricky start to the season.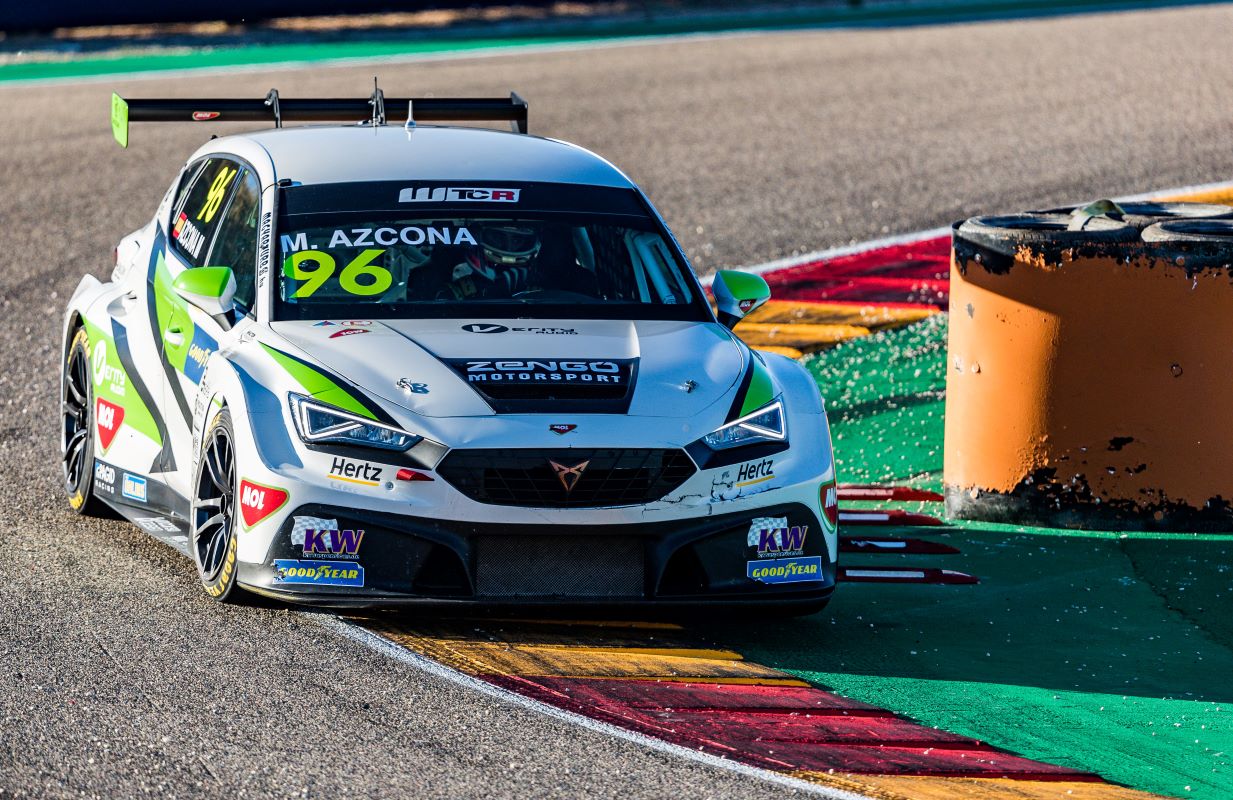 Although Azcona has more experience with the car, Huff's relative pace at the Nurburgring and Estoril suggests that he's learning about its quirks quickly. As such, the 2012 World Champion may well have his sights set on spoiling the Spanish fiesta. 
On the other side of Zengo Motorsport's garage, Jordi Gené will also want to do well on home turf, though may have a hard time matching the pace of Azcona and Huff. Bence Boldizs' focus, meanwhile, will continue to be on his own development as a driver rather than outright results.
Both Azcona and Gené, along with Hyundai's Jean-Karl Vernay, will also be on double duty this weekend, as they compete in the electric PURE ETCR series with their manufacturers.
Honda's four-way leadership battle
While it may not yet be a results game for Zengo's academy youngster, the same certainly cannot be said for Honda's four factory-backed drivers competing in the WTCR this year.
In previous seasons, Esteban Guerrieri has tended to emerge as the natural team leader within the ALL-INKL.com Munnich Motorsport outfit, though this season he has his work cut out for him if he is to similarly assert himself. 
So far, the Argentine has looked as fast as always, and probably could have taken a victory at Estoril had he not messed-up his starting procedure. However, fate has been against him somewhat, and although he lies sixth in the points standings, he has yet to feature on the podium. 
With Honda's weight-gain, that may prove even more difficult to correct this weekend. So, as we head towards a potential spot of difficulty for the team, simply outperforming his team-mates may become a more pressing focus than beating the rest of the field.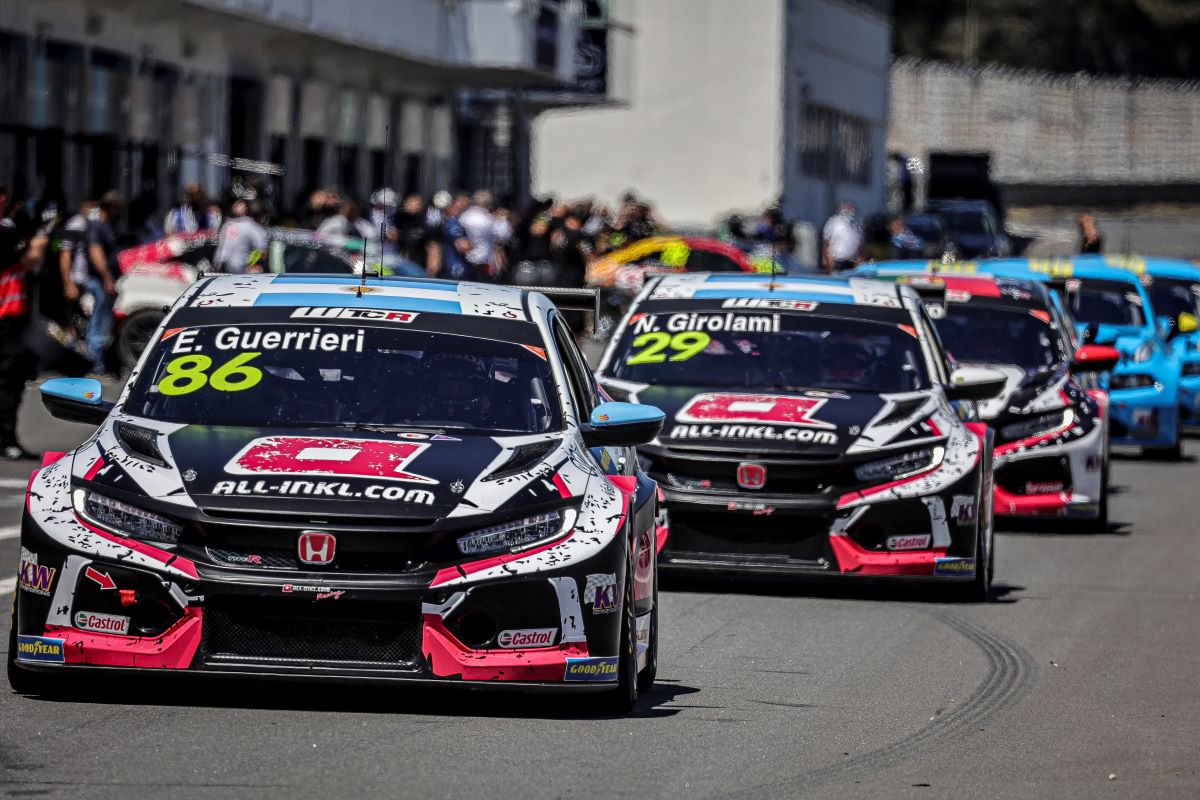 In the WTCR, it's a huge advantage to have the support of your team behind your own title push, which makes it important to be the best-placed driver in the standings within the stable. However, as things stand, it isn't Guerrieri in that position.
Instead, Attila Tassi – one of the surprise packages of the season – gets to claim that accolade for the moment. The young Hungarian has enjoyed a real coming of age this season, and currently has the second-largest points tally of anyone on the grid, having taken his first ever WTCR race win at Estoril. Plus, Tiago Monteiro has similarly enjoyed a sharp resurgence to form, and finds himself ahead of Guerrieri too in fifth. 
As a result, it's very difficult to tell who will emerge as Honda's best bet for championship glory. That said, events like this where the Civic may not be at its best could help to decide such a finely-contested power struggle. Often in touring car racing, the ability to limit damage – both metaphorically and physically – can be just as important as a driver's ability to pick up big results.
So, as all four drivers have proven that they can hold their own at the sharp end of the grid, it is scenarios like this which may separate them the most. 
This season has started off very well from a spectator's point of view, and that trajectory seems set to continue in Spain. Track action begins with Free Practice on Saturday morning at 08:45 BST, before qualifying gets underway at 15:30.