Sportscar star Oliver Webb will race an Alfa Romeo Giulia in the new electric touring car series PURE ETCR in 2021, joining the Italian outfit's four-strong driver line-up.
Webb, 30, has achieved his greatest success in sportscar racing. Having competed in single seaters, including Formula Renault in the UK and Formula Renault 3.5, up until 2015, he then switched to sportscar racing.
Since then Webb has made seven appearances at the Le Mans 24 Hours, whilst he also clinched the European Le Mans Series title in his first season in the category in 2014.
In recent years, Webb has focused on the FIA World Endurance Championship, where he has been part of the ByKolles Racing Team line-up since 2016.
Last year, Webb also took part in the electric single-make Jaguar i-Pace Trophy in Berlin, supporting Formula E, and claimed a pair of top five finishes in the process.
"I'm extremely excited to join PURE ETCR with Romeo Ferraris," said Webb. "It's a new venture for me; my first time racing touring cars and also my first time in an electric series full-time.
"I can't wait for the challenge and with limited testing ahead I'm excited to keep progressing my knowledge of the car and to keep working closely with the team for some great results in 2021."
The Brit will line-up alongside Stefano Coletti, Luca Filippi and Rodrigo Baptista at the Italian team in 2021.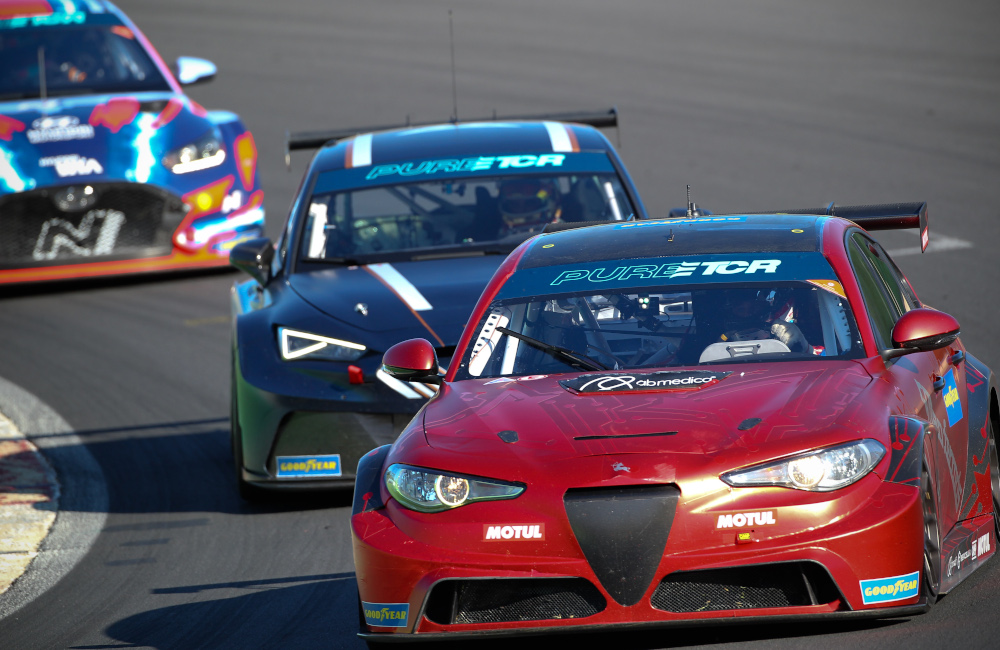 Webb already took part in pre-season testing at Vallelunga in one of the team's Alfa Romeos earlier this year. He will share a car with Baptista, whilst the other car will be shared between Coletti and Filippi.
"We are very happy to welcome Oliver in the team, completing our line-up for the 2021 PURE ETCR," said Michela Cerruti, Operations Manager at Romeo Ferraris.
"We have already worked well together at the Vallelunga tests earlier last month, where Oliver contributed his experience, with a very positive approach.
"Thanks to him, Stefano, Luca and Rodrigo, we will have a high-profile team that will allow us to take up the new challenge of electric racing."
PURE ETCR will get underway at Vallelunga in Italy later this month on 18 – 20 June.