Toyota Gazoo Racing UK has revealed the first glimpse of its new livery for the 2021 British Touring Car Championship season, with Motul becoming the team's primary sponsor.
The team, which is run by Cheshire-based Speedworks Motorsport, has signed a two-year agreement with global lubricant firm Motul to back the two Toyota Corolla cars it will campaign this year.
With two new drivers in Rory Butcher and Sam Smelt joining the team, it marks the beginning of a new chapter for the multiple race-winning team.
Motul, through its official UK importer and distributor Witham Motorsport, has already enjoyed a supplier relationship with Speedworks since 2014, initially as a lubricant partner before becoming a subsidiary partner.
Therefore Motul is entering an eighth successive season with Speedworks, with is becoming a two-car outfit for the first time since 2016 this year.
"It goes without saying that we are delighted to extend our relationship with Motul and Witham Motorsport to what will be nine years by the end of 2022," said Team Principal Christian Dick.
"A phenomenal amount of hard work has gone in to bring this all together – in what are obviously distinctly challenging times at present – and for that, I would like to thank everybody involved.
"Motul and Witham have been loyal partners on our journey in the BTCC as we have developed from a midfield contender into a multiple race-winner and regular title challenger in recent seasons, and the outstanding performance and efficiency of Motul's products has been a key factor in that progress. Both companies have become very much part of the Speedworks family.
"Motul is a world-renowned organisation with a strong heritage in the sport, having featured at the very highest levels in touring car, sportscar and motorbike racing, and its reputation for excellence is thoroughly well-deserved.
"We are all tremendously excited to embark upon the new BTCC campaign together, and look forward to showing off Motul's branding on our two Toyota Corollas over the coming months as its first-class lubricants continue to do the business underneath the bonnet."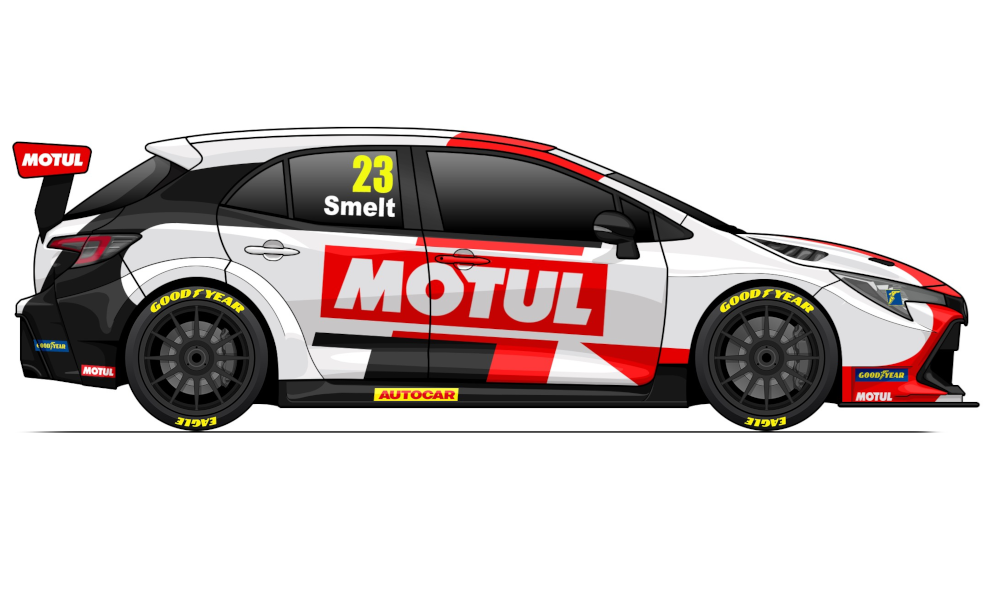 Richard Scarborough, Sales Director at Witham Motorsport, is hoping to use the partnership with Speeddworks to further grow the brand's UK presence.
"Speedworks has always been a well-oiled operation, and we have enjoyed a long and successful partnership to-date.
"This two-year extension and promotion to Primary Partner now presents us with a golden opportunity to truly grow the Motul brand in the UK, which is one of our major objectives.
"It is the first time that Motul will be a leading sponsor in the BTCC, and we genuinely cannot think of a better team or platform – or, indeed, any better way to celebrate Witham Motorsport's milestone 100th anniversary."