Tom Coronel will race a brand-new Audi RS3 LMS TCR in the 2021 FIA World Touring Car Cup, with the Dutchman remaining with the Comtoyou Racing squad with Audi backing.
Coronel, 48, is embarking on his 32nd season in motorsport, with the experienced Dutchman continuing in WTCR.
Last year was Coronel's most successful season in WTCR in his first year in Audi machinery, as he finished 11th overall in the drivers' standings including claiming victory at the Slovakiaring early in the season.
"When I can't race, I go crazy! Racing simply is the thing I love doing most!" said Coronel. "I sometimes say that WTCR really stands for 'World of Tom Coronel Racing', so this is where I belong!
"I am delighted that it has all worked out again for this season thanks to the support of numerous valuable partners, DHL first and foremost."
It marks Coronel's third season with Belgian Comtoyou Racing, after he joined the team in 2019 in a CUPRA TCR.
Coronel is looking forward to continuing to work with Jean-Michel Baert and his outfit.
"I am feeling very comfortable, both within the team and in the FIA WTCR – World Touring Car Cup," added Coronel. "After all, I am the driver with the highest number of races in this series, the European Touring Car Championship since 2001, the World Touring Car Championship since 2005 and WTCR since 2018.
"Last year, things were going particularly well: I have shown that I am still able to compete for podium results and race wins at this level, like at Slovakia Ring.
"Halfway through the season, I was in second place of the drivers' standings. Of course, that is something I want to build on this season!"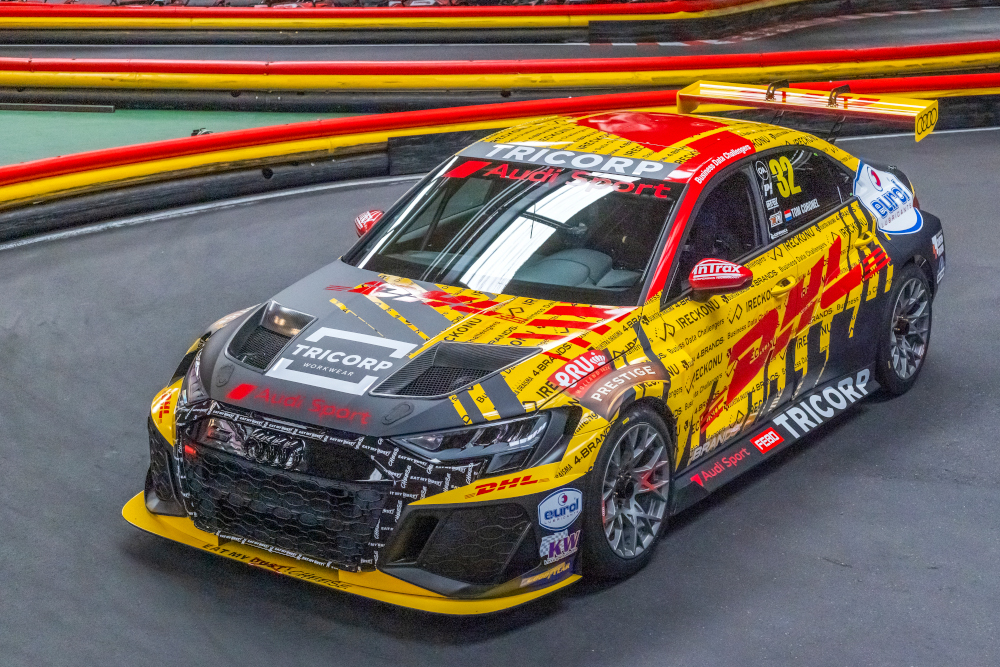 Coronel will sport a unique 'camouflage livery' in the first two events of the season, because the new Audi won't actually be commercially available until after those events.
He will also be one of only four drivers to race the newest TCR car in this year's WTCR.
"The Audi is one of the most successful touring cars in the TCR category with almost 280 race wins from 1,051 participations worldwide in the past four years.
"Now, the car has been improved in many aspects, both concerning on-track handling and opportunities for adjustment by the team's technicians.
"In fact, the car is so new that we will be racing with a special camouflage livery during the first two events of the season because the car isn't even commercially available at that time."
Team Manager François Verbist is also looking forward to continuing the relationship with Coronel in 2021.
"I am super happy that Tom is with us for this exciting new project together with Audi Sport," said Verbist. "As a team, this will be our fourth year in FIA WTCR and our third year with Tom.
"Because of the new car, 2021 will be a special season. We can also benefit from Tom's vast experience in touring car racing to finish the development of this beautiful car.
"I was already happy with the performance in 2020 and the goal is to be even stronger this year. For Comtoyou DHL Team Audi Sport, the aim is the WTCR title in 2021!"