This weekend marks the final round of the 2020 FIA World Touring Car Cup (WTCR) season, and Cyan Racing's Yann Ehrlacher arrives as the title favourite with a healthy 26-point advantage in the drivers' standings. However, with ten other drivers still in mathematical contention for victory, the battle is still far from over.
Having not raced in Spain for eight years before the start of the season, World Touring Cars is now set to return to the Iberian country for the second time in as many weeks.
Adria Raceway had been scheduled to host the final event of the 2020 campaign, but Covid-related delays to vital construction work has left the Italian venue unable to fulfil its hosting commitments.
With little time to find a replacement, championship promoters Eurosport Events struck a deal with Motorland Aragón to round off what has been a heavily truncated year of racing with two back-to-back visits.
With previous Spanish WTCC outings having been held in Valencia, the Aragón circuit itself had only just made its début on the WTCR calendar when the teams first arrived in Spain two weeks ago. But, after three exciting races that weekend, the track has already won a number of fans. It should, therefore, be a venue worthy of the championship finale billing.
The state of play will look slightly different this time out however, with changes being made to the entry list – and perhaps more crucially – to the compensation weight allocations.
In the long-running game of musical chairs at Hyundai, 22-year-old Malaysian driver Mitchell Cheah will step into one of Team Engstler's i30 N TCRs for the season finale, with regular driver Nicky Catsburg otherwise engaged.
Cheah will become the fourth driver to pilot the second Team Engstler car this year, with the likes of Nico Gruber and Josh Files having also taken the reins when Catsburg was either unavailable with IMSA commitments or when he tested positive for Covid-19 last month. The Dutchman has since recovered from the illness but clashing GT commitments has rendered him unavailable for selection.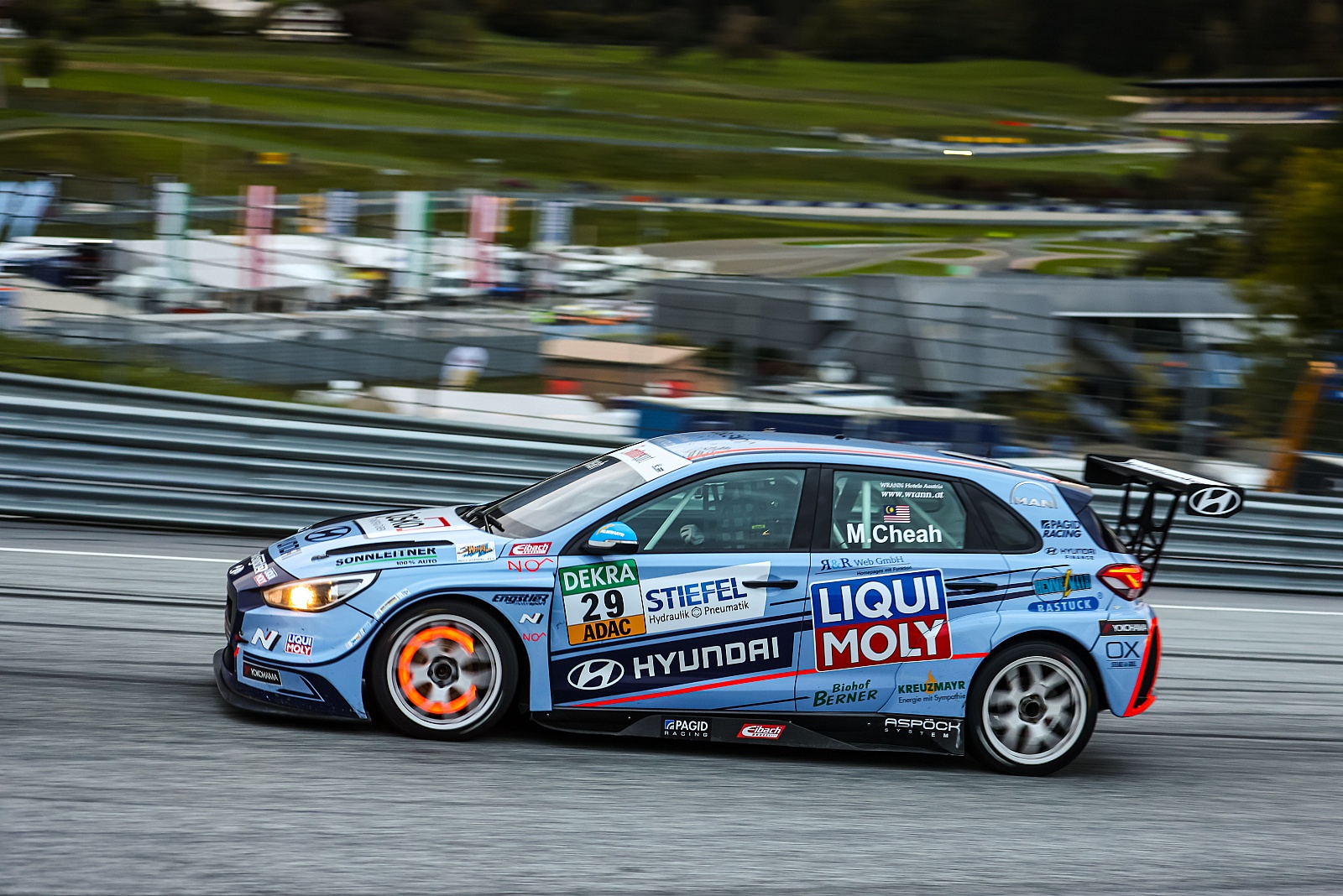 As the 2018 TCR Asia Series runner-up, Cheah has already built up a sizeable wealth of touring car knowledge despite his youth. Last year, of course, he débuted in the WTCR at his home circuit Sepang, which hosted the dramatic 2019 season finale.
Like many racing drivers who compete internationally however, this year has been a quieter one for him, but a podium finish at the Red Bull Ring in a one-off TCR Germany appearance in October shows that he's far from rusty.
All eyes though will be on the title battle this weekend. With eighty-five championship points still on offer, there are still many ways that the title chase could play out. After all, it takes just one poor qualifying session, or one big crash to ruin a weekend – just ask Honda's Néstor Girolami.
But aside from any freak twists of fate, the biggest variable at play is likely to be those aforementioned changes to success ballast allocations. Last time out, Honda were severely hamstrung by a hefty weight gain, leaving title contender Esteban Guerrieri to fight for scraps at the lower end of the top fifteen.
This weekend however, the Argentine has reason for optimism. Following a 30 kg ballast reduction, the Honda's handicap has been halved for this weekend's finale, while the Lynk & Co quartet – which of course includes series leader Ehrlacher – will be running 10 kg heavier.
A degree of parity should therefore be restored between the two major contenders, but crucially, the Alfa Romeo Giulietta of Team Mulsanne has escaped any compensation weight allocation at all.
With Frenchman Jean-Karl Vernay behind the wheel, the Alfa was one of the best-performing vehicles of the previous weekend. In fact, the privateer driver and team head into the finale as an outside bet for the overall title, lying in fourth place in the drivers' standings with a 44-point deficit to Ehrlacher.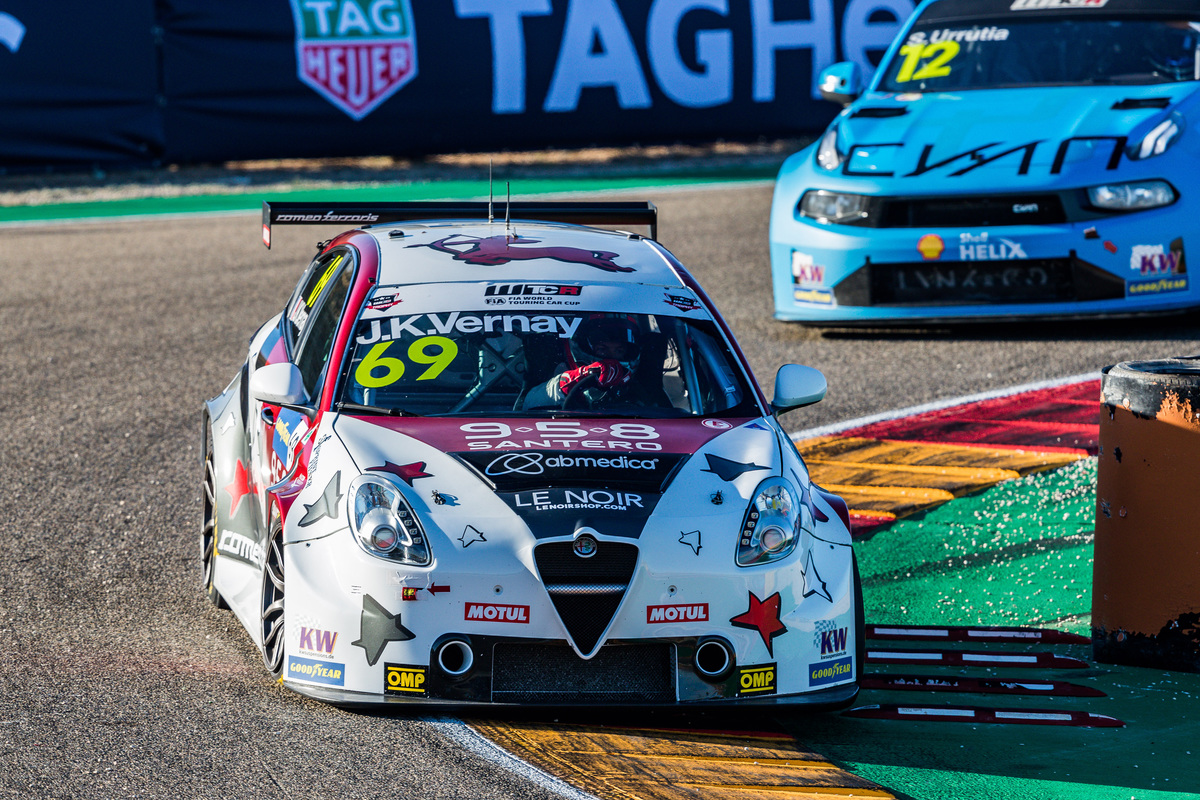 Had the car not suffered from mechanical gremlins in race two, the gap could have been much closer still. As a result, with no extra weight onboard unlike Ehrlacher and Guerrieri, Vernay may be feeling quietly confident about pulling-off an upset.
A further nine points behind Vernay in the standings, Gilles Magnus finds himself fifth overall in his rookie year at this level. However, any hopes of a giant-killing weekend may well have been dashed by an increase of 30 kg to his Audi RS3's ballast allocation.
Also with an extra 30 kg to contend with is Hyundai, but after a torrid season plagued by ECU disputes and entry withdrawals, none of the South Korean marque's drivers are in contention for the title anyway. Reigning champion Norbert Michelisz finds himself down in fourteenth in the overall standings, while their best-placed driver Gabriele Tarquini is only one spot higher up in thirteenth.
The home crowd may be absent due to Covid-19 restrictions, but Spanish fans will surely be cheering on local racer Mikel Azcona from the comfort of their own sofas. The enthusiastic Spaniard took his first race victory of the year last time out on home turf, but with an extra 10kg of compensation weight onboard his CUPRA this weekend, he might find it slightly more difficult to repeat that result.
On paper though, the story looks set to be centred around Ehrlacher versus Guerrieri for the title, though a catastrophe for the Frenchman could well see Lynk & Co place their eggs in Yvan Muller's third-placed basket instead. Likewise, an early charge from the likes of Vernay or Magnus could well see the championship narrative broaden.
Track action kicks off with free practice on Saturday at 09:30 CET (08:30 GMT), while the first of the final three races of the year is set to begin at 09:15 CET (08:15 GMT) on Sunday. If Aragón provides even half of the drama that we witnessed during last year's duel in Sepang, we should be set for some fireworks.