Romeo Ferraris has unveiled its brand new all-electric Alfa Romeo Giulia ETCR car at MotorLand Aragón, which the Italian outfit will campaign in next year's PURE ETCR series.
Romeo Ferraris is the latest to unveil its new ETCR car, after both CUPRA and Hyundai revealed their purpose-built electric touring cars earlier in the year.
The Italian company, representing Alfa Romeo, has taken the experience it has gained from building and developing the Alfa Romeo Giulietta TCR and applied it to the new electric touring car concept.
The car was revealed at the season finale of the FIA World Touring Car Cup at MotorLand Aragón by Operations Manager Michela Cerruti and lead driver Jean-Karl Vernay.
Featuring 500 kW of peak power – the equivalent of a huge 670 bhp – the car also features a battery by Williams Advanced Engineering, Magelec inverters and gearbox and BrightLoop DC to DC converters.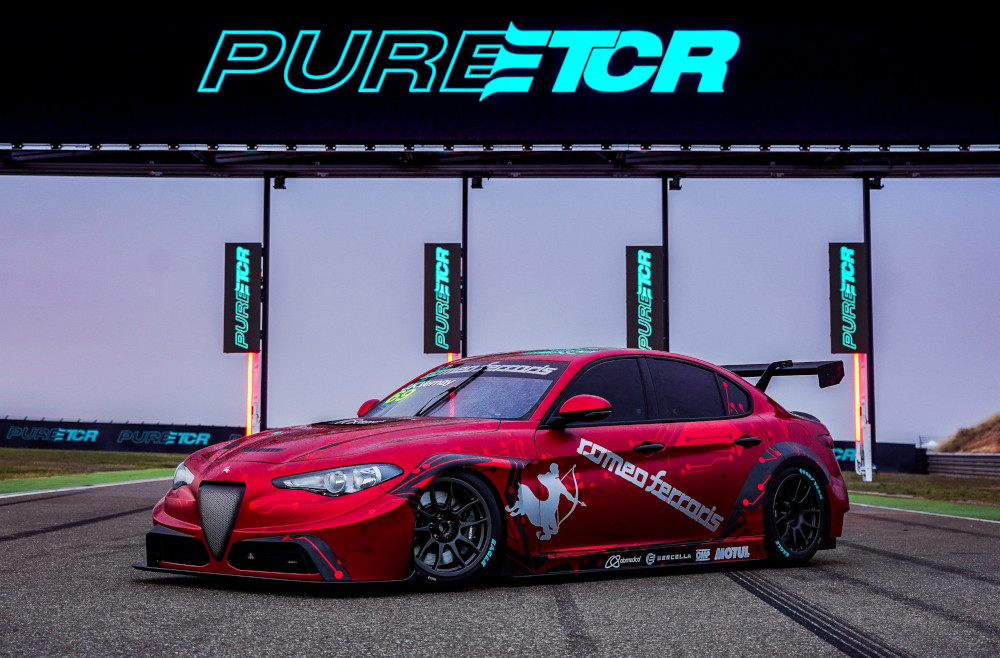 The car is set to run in an all-red Romeo Ferraris livery, reflecting some of the 69 major title successes in motorsports and powerboat racing by the Milan-based team since its inception in 1959.
"We are very happy to be launching this new project, stemming from the hard work initiated one year ago, when we decided to embark on this new journey that marks our debut in the world of electric car racing," said Cerruti.
"Aragón will be an important event for us because we will officially launch this new programme, which adds to the many that are being carried on by Romeo Ferraris, like the Fat Five, the Alfa Romeo Giulietta TCR, and the addition of Morgan to our portfolio of street-car brands.
"All these projects confirm the growth of our company and our confidence in taking up new challenges despite the difficulties faced in a difficult year such as 2020."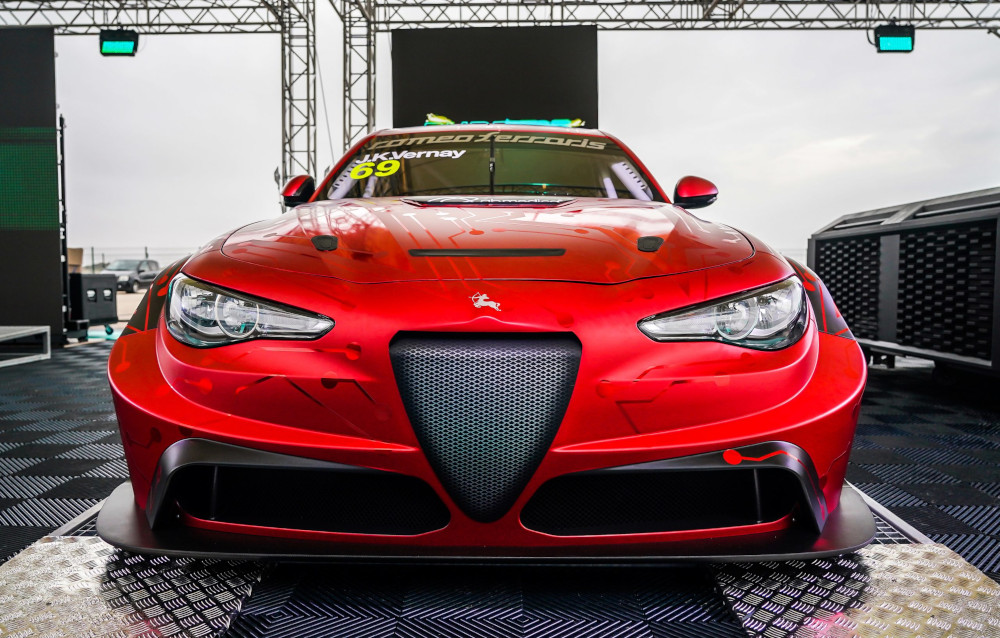 Xavier Gavory, PURE ETCR Series Director, says that the unveiling of the third brand to feature in the series for 2021 means that the new series already has some 'big momentum' ahead of next year.
"We're delighted to see the Alfa Romeo Giulia ETCR by Romeo Ferraris revealed," said Gavory.
"Romeo Ferraris has such a huge tradition in motorsport with so many championship successes and race wins over more than six decades and has made a huge commitment to PURE ETCR by entering the series.
"It's nice to see both the team's history and its future represented in the livery. PURE ETCR already has some big momentum going into 2021 and this only adds to it."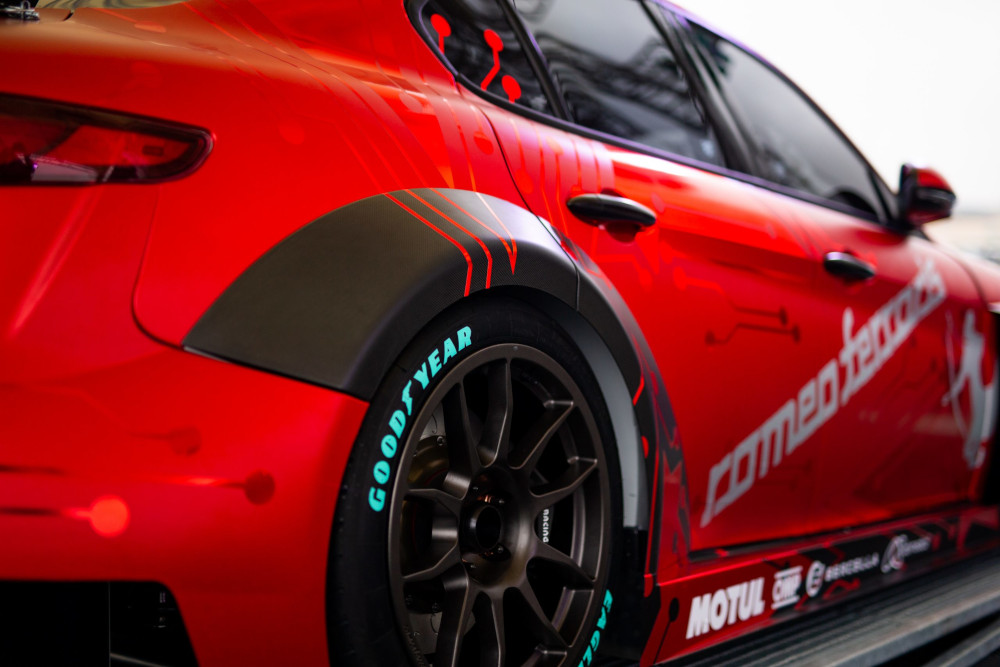 Marcello Lotti, WSC President, admitted to being stunned by the appearance of the car, which continues the long history of Alfa Romeo in top-line touring car racing.
"It's always a thrilling moment when a new race car breaks cover, but the unveiling of the Giulia ETCR by Romeo Ferraris at Motorland Aragón is something very special," said Lotti.
"It associates a famous name and its glorious history of successes in touring cars with this innovative project that is ETCR.
"So far, we had only seen drawings and renderings, but to look at the car in the 'flesh', here in the paddock gives me the shiver, because it's absolutely gorgeous.
"Now I can't wait to see it running and I'm confident that with the expertise of the Romeo Ferraris staff it will be competitive from the very beginning."