The World Touring Car Cup (WTCR) heads to Slovakia for the third round of the 2020 season. Yann Ehrlacher has a 31-point championship lead heading into the event, but with compensation weight coming into play, that gap looks set to tighten.
Last time out at the Nürburgring, Cyan Racing pulled off an imperious display of pace, culminating in a race two victory for Ehrlacher, as well as podium finishes for Yvan Muller and Thed Björk over the course of the weekend. However, success comes at a cost in the WTCR.
After looking like the car to beat in both Belgium and Germany, the latest success ballast figures have come down hard on Cyan Racing's Lynk & Co fleet. The 03 TCR model will run at the maximum weight permitted by the series in Slovakia, a hefty 1,365 kg, while the car will also be subject to a 10 mm increase in ride height.
The changes look set to compound what was already going to be a tough weekend for the Chinese marque. That might sound odd given their early season form, but it is worth remembering how much the outfit struggled at the Slovakiaring last year.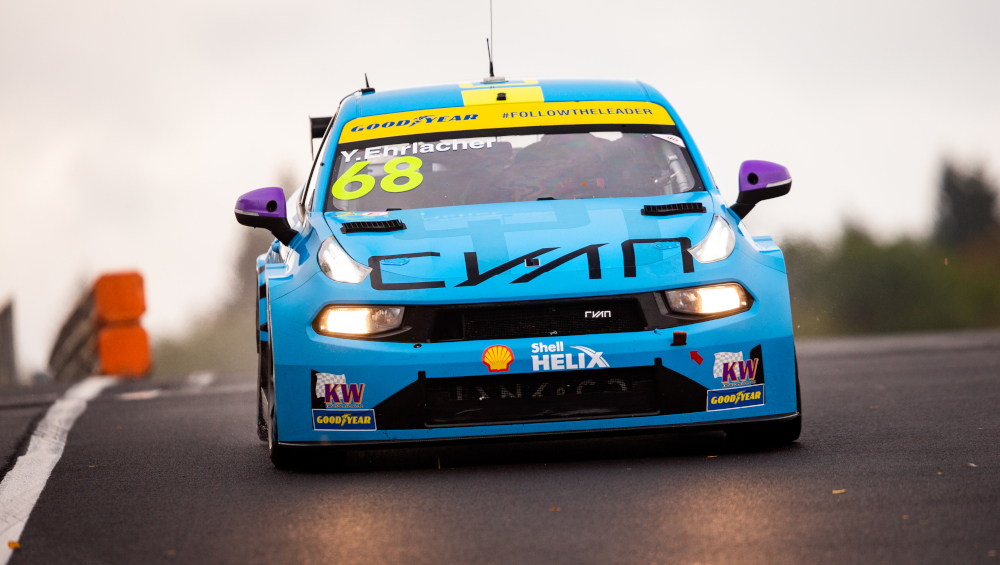 In 2019, not a single Lynk & Co driver managed to finish inside the top ten positions in any of the three races. Of course, there are plenty of caveats to consider from that occasion, including a relative lack of experience with the new car, as well as some rather unfavourable Balance of Performance measures which significantly hamstrung their engine's power output.
However, with a year's worth of experience and no extra power limitations to deal with this time around, Cyan Racing will be hopeful of a markedly better set of results this Sunday, even if they don't quite match the highs of the previous two rounds.
To add to their optimism, Cyan Racing's nearest challengers in the points standings – the Münnich Motorsport Honda squad – have also felt the wrath of compensation weight ahead of the Slovakian event. Their quartet of Civic Type R TCRs will run with an additional 50kg onboard this time out, in the end weighing only 10kg lighter than the Lynk &Co.
Also laden with some extra ballast, Comtoyou Racing's unexpectedly competitive start to the year has seen their trio of Audi RS3 LMS TCRs bumped up to a kerb weight of 1,315 kg – a 40 kg increase on their Nürburgring specification.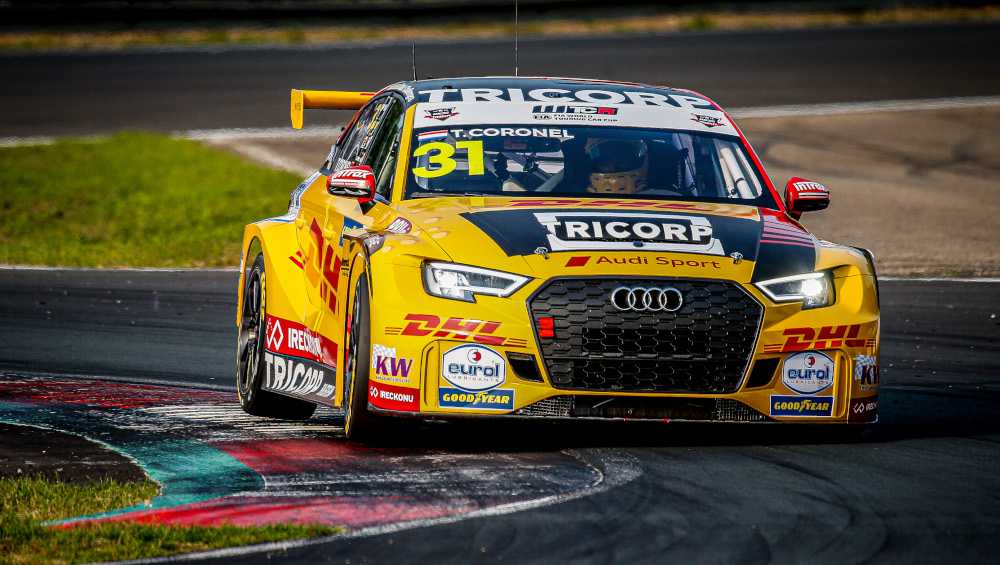 However, two teams which have avoided any sort of weight gain are the BRC Racing and Engstler Motorsport squads. Following a string of poor results in Belgium which they attributed to unfair Balance of Performance and ECU governance, the pseudo-factory Hyundai outfits chose to withdraw from the championship's second round in Germany.
As such, the Hyundai i30N TCRs have escaped any further performance restrictions as the required data set to make those calculations simply doesn't exist. The teams will be back on track this weekend, however, following a set of engine calibration changes which seem to have appeased their concerns for now.
Although the cars will continue to run at just 97.5% of their potential engine output, they will now benefit from greater boost levels within the 4000-7000 RPM range. It is hoped that these new measures will strike a balance between performance parity and manufacturer satisfaction, with the overall aim of preventing any further repeat of Hyundai's Nürburgring boycott.
Based upon this alone, Hyundai's quartet of drivers will arrive at the Slovakiaring as favourites to pick up some good results. The i30N TCR's base platform has been the category's benchmark for two years now, so a more equal set of handicaps across the WTCR's major teams should leave them well-placed to properly kickstart their 2020 campaign.
So, Hyundai are looking set to return to the WTCR with a bang, but who else could be in contention this weekend? You can't discount the Münnich Motorsport and Cyan racing powerhouse teams, but elsewhere the Team Mulsanne Alfa Romeo squad may well spring a surprise.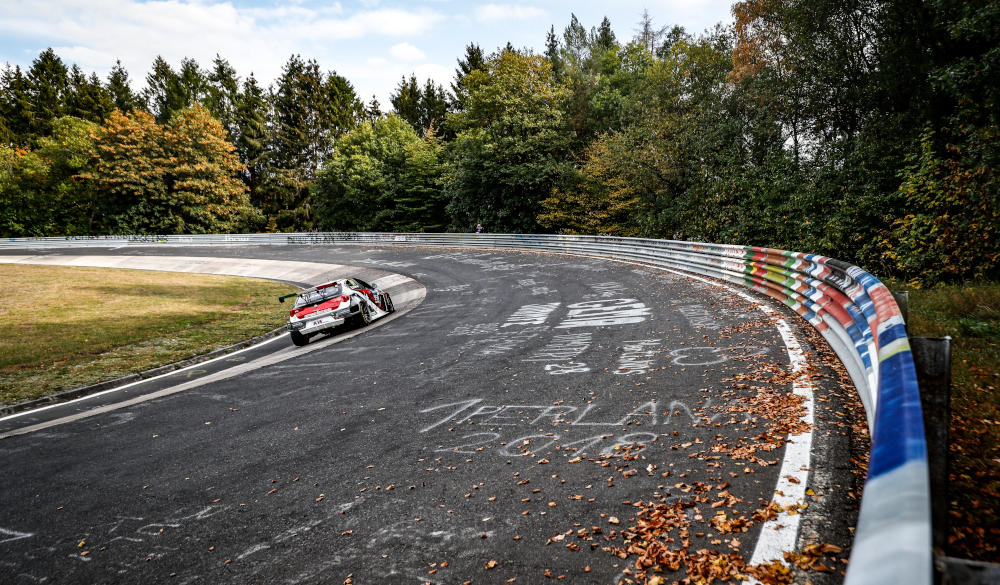 Last year, the Italian outfit had one of their most successful ever meetings in the championship, with Ma Qing Hua picking up a race victory to go along with Kevin Ceccon's brace of podium finishes. This season, with Jean-Karl Vernay behind the wheel, the team could once again add to their reputation as giant killers at this circuit.
Having dropped to just a single car last time out in Germany, Team Mulsanne will be running at full capacity again in Slovakia, with Luca Filippi returning to drive the second car after featuring at the season-opening round in Belgium.
His return, plus that of Hyundai has provided a healthy boost to the WTCR's entry list. In fact, following the arrival of Petr Fulín to the grid as a one-off wildcard competitor, the series is back up to a total of twenty-two entrants, having been reduced to just sixteen last time out in Germany.
One driver who won't be returning to the starting grid this weekend though is Northern Ireland's Jack Young. Having failed to finish any of the races so far this season, the last remaining Brit in WTCR has had to vacate his seat at the fledgling Vuković Motorsport team, following budgetary issues.
The Swiss outfit will remain in the WTCR paddock though, with the keys to their Renault Mégane RS Evo TCR being handed to former Peugeot Sport factory driver, Aurélien Comte. Having been victorious at Zandvoort in 2018, Comte arrives as a former WTCR race winner and has plenty of TCR experience to bestow upon the team.
At a circuit which has thrown up plenty of surprises in the past, the Comte-Renault package could well be another one to watch this weekend, while the likes of Mikel Azcona and Zengő Motorsport will undoubtedly be looking to build upon the progress they made two weeks ago in Germany.
Question marks therefore remain over who will end up on top, but one thing that is for sure is that the Slovakiaring has a habit of producing great touring car races. Arguably one of the most underrated circuits in Europe, the track has been a regular source of wheel-to-wheel action since the WTCR's inception in 2018, whilst it has been almost ever-present in World Touring Cars since 2012, with the exception of 2017.
The cars will take to the track for a full complement of three races on Sunday 12th October, with practice and qualifying coming the day beforehand.