Laser Tools Racing's Ash Sutton admits he is "making the job very hard" for himself after a day of damage limitation in the trio of British Touring Car Championship contests at Croft.
The current championship leader endured a difficult qualifying session at Croft, but would line up sixth for race one after penalties for Tom Ingram and Senna Proctor demoted them to the back of the grid.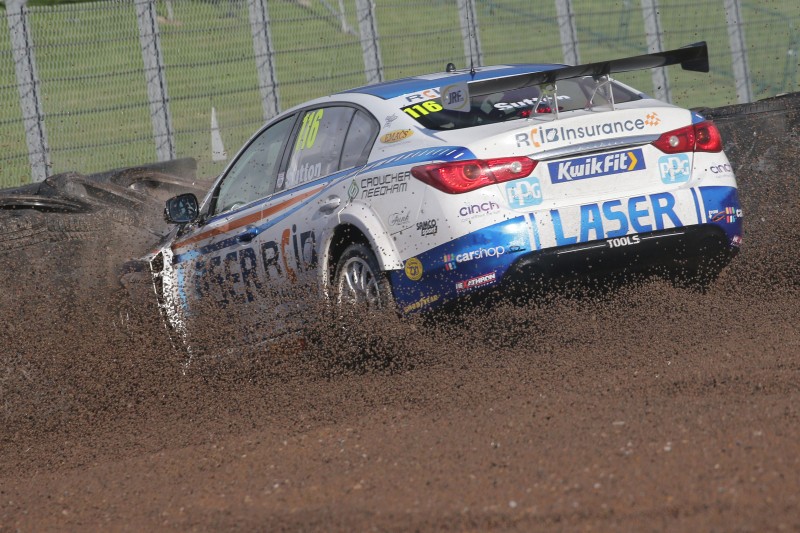 Sutton made a strong start in his Infiniti Q50 and was battling title rival Colin Turkington for third before being pitched into a spin by Rory Butcher's Ford, dropping him well outside the top ten before a recovery drive saw him break back into the top five – which then became fourth after a post-race time penalty for the earlier incident was handed to Butcher.
The second encounter proved to be a frenetic affair with both Turkington and Butcher going off and out of the points on the opening lap, with it looking like advantage Sutton in the standings before an overambitious lunge into the hairpin caused contact with Jake Hill's Honda and a resultant right-front puncture for Sutton's Infiniti.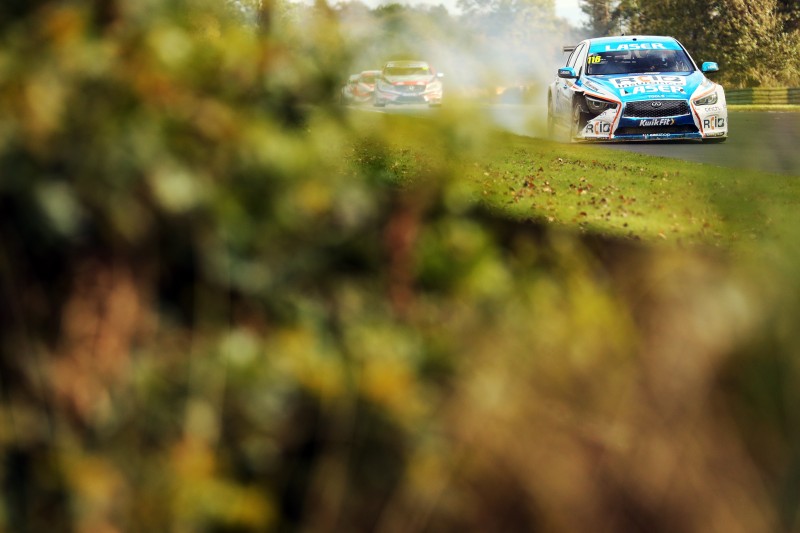 That result forced yet another recovery drive in the final race – which the 2017 champion duly delivered after progressing from 20th on the grid to place fifth – missing out on fourth position by just 0.019s after a tight battle with Matt Neal's Honda.
With Sutton's advantage at the top of the standings now sitting at seven points from closest rival Dan Cammish, the Infiniti racer believes it was the race two move on Hill that "shot him in the foot," but credited his team for giving him a car capable of pulling off the drives that allowed him to retain his points lead heading to Snetterton.
"These drives – as much as it's good for you folks at home – I love them to bits but obviously I'm making the job very hard for myself," Sutton admitted.
"It's just one of those things. A move that we did in race two if I'm honest with you has paid off for so many years and it shot us in the foot today so I had to really work for that one.
"But the car was mega, the Laser Tools Infiniti guys did an absolutely mega job and BMR engineering delivered me a car that allowed me to get there."