Copeland Motorsport's Tyler Maxson claimed his third pole position of the TC America series at the Circuit of the Americas in Texas, as the 15-year-old closed in on the title.
Maxosn was a comfortable near half second faster than LA Honda World's Taylor Hagler, who piloted her Civic TCR to second on the grid in the final seconds of the session.
Argentine Roy Block put his Alfa Romeo in third, ahead of DXDT Racing's Scott Smithson in fourth, the only other driver within a second of pole, as Honda cars took the next four placings.
Experienced Puerto Rican Victor Gonzalez Jr was fifth, ahead of the second DXDT Civic of Olivia Askew in sixth and CJ Moses in seventh.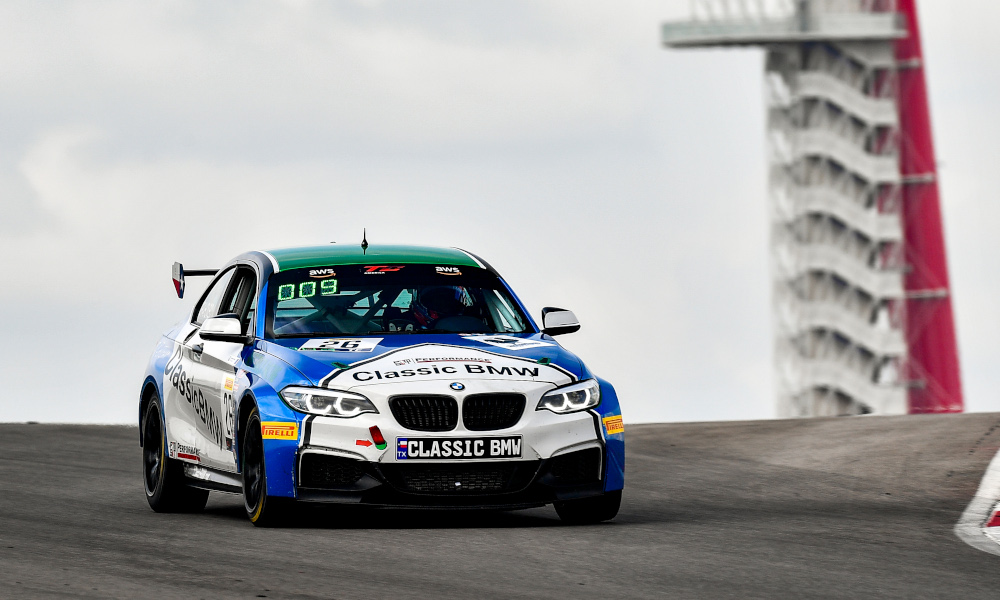 In the TC Class, it was Toby Grahovec who claimed his second class pole of the season, ahead of series newcomer John Castro Dubets, who was just four tenths further back, also in a BMW M240i R Cup.
James Clay put his BimmerWorld 2-Series in third in class, the title contender keeping Grahovec honest ahead of race one later today.
Race one is scheduled to get underway at 13:05 Central Time (20:05 CEST, 19:05 BST).