An intense, nine-week, six-event FIA world Touring Car Cup season finally gets underway at Circuit Zolder in Belgium this weekend, after months of delays caused by the global coronavirus crisis.
272 days since the last WTCR race at Sepang in 2019, the 2020 season will commence at Zolder – a circuit which was only announced as a stand-in for the Salzburgring two weeks before the event.
The COVID-19 pandemic has put paid to events originally planned in Portugal, China, South Korea, Macau and Malaysia, although races in Hungary, Germany, Slovakia and Spain have remained on the schedule.
A healthy field of 20 full-season entries will fight for the overall championship, featuring cars from seven different manufacturers and drivers from 12 different countries.
In addition to the full-season competitors, wildcard entries will again be supported, and this weekend will see Australian Dylan O'Keeffe and Italian Luca Filippi join the action in a Renault and Alfa Romeo respectively.
The title favourites
Undoubtedly, BRC Racing's defending champion Norbert Michelisz has to be one of the favourites for the title again this year. The 36-year-old Hungarian is entering into his 11th full season in World Touring Cars, and knows more than ever how to put together a title-winning campaign.
Michelisz, famed for his consistency, won five times in 2019 – more than any other driver, edging out Münnich Motorsport's Esteban Guerrieri for a memorable maiden title in Malaysia.
Michelisz has already proclaimed himself to be confident of retaining his title in 2020, having finally earned the accolade after a decade of trying to be World Champion.
"I'm much more confident, I have much bigger self-belief compared to the previous years," said Michelisz. "The best thing about being world champion is you know you can do it.
"Many times in the past I had the feeling that I can do it if everything comes together, but then it's a completely different level if you have the experience of fighting for something and if you have the knowledge you can achieve it.
"Winning the title has made me a better driver, I am sure of it. It's opened a new spectrum for me in terms of where I can go and what I can aim for."
Michelisz will be partnered by touring car legend Gabriele Tarquini for a third consecutive season in 2020.
The 58-year-old says he is especially motivated to get going in 2020, citing the series' change to Goodyear tyres and differences in the power delivery of the car as two reasons.
"I'm especially [motivated] this year with the changes," said Tarquini. "With the tyres it makes a big change and a big challenge, especially for people like me that race with the Yokohama for a very long time and now it's a big change.
"Also, the ECU has changed and the engine performance is different from the past seasons, especially in the power distribution.
"But I have a big motivation to be ready and to adapt my driving style to these new tools."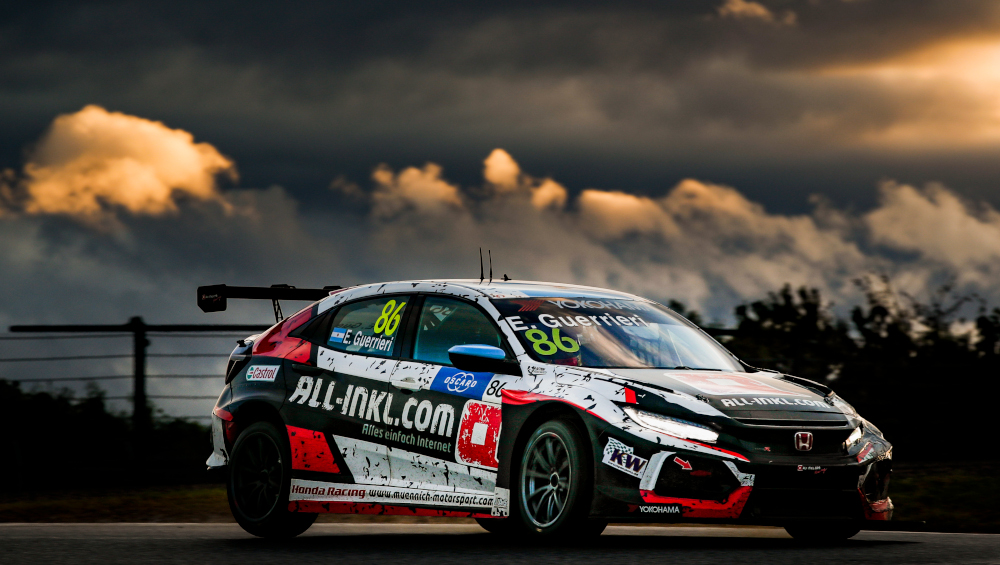 Guerrieri, like Michelisz, has remained with the same team for 2020, once again partnering up with fellow Argentine Néstor Girolami at Münnich Motorsport.
The team has been carrying out extensive pre-season preparation in its quartet of Honda Civics. An expanded line-up for 2020 sees the German team also fielding 2017 WTCC title contender Tiago Monteiro and young Hungarian Attila Tassi in a satellite operation, as it incorporates KCMG's 2019 driver line-up into its stable.
With Honda thus fielding an unchanged driver line-up for 2020, hopes are high that Münnich Motorsport, the clear front-running Honda team last year, can up the game of the marque in WTCR.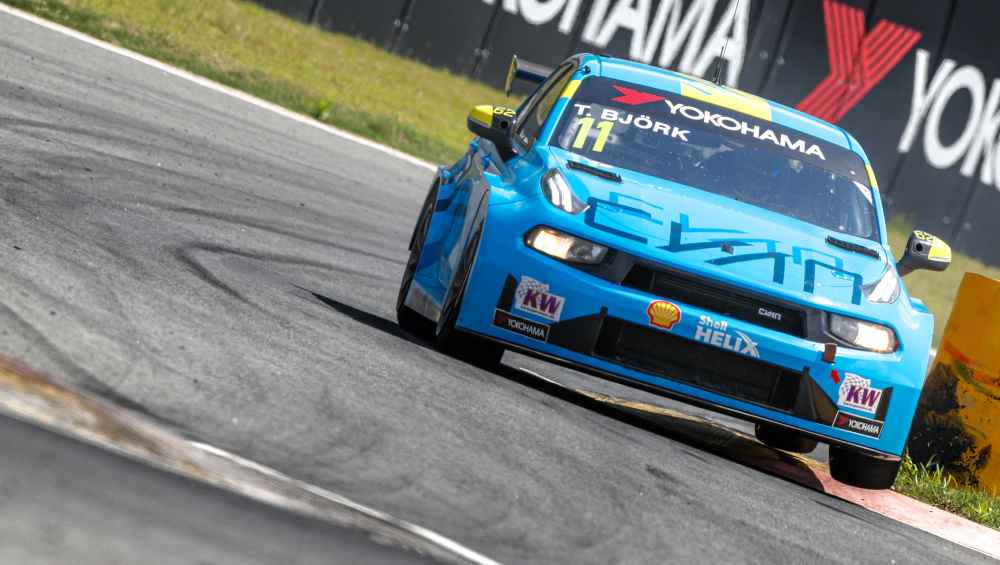 Cyan Racing will again field touring car superstar Yvan Muller, Swedish World Touring Car champion Thed Björk and French youngster Yann Ehrlacher in its Lynk & Co 03 cars this year.
Björk, a three-time race winner in 2019, is confident that the team can learn from the experience it gained last year in its first season with the new Lynk & Co car to lift the title in 2020.
"It's not the first year with a brand-new car," said the Swede. "It's difficult to come in with a brand-new car like we did last year and win, but we know what it takes to be successful and we will do everything we can to play for the title."
Joining the team, to replace Andy Priaulx, is Uruguayan racer Santiago Urrutia, who has a year of TCR experience under his belt after racing in TCR Europe in 2019.
Over at Zengő Motorsport, which is fielding three all-new CUPRA Leon Competición cars for 2020, Mikel Azcona is the leading light.
The Spaniard, 2018 TCR Europe champion, will be keen to improve on his impressive 2019 campaign, which saw him finish sixth overall in a superbly consistent season which featured his maiden win at Vila Real in June.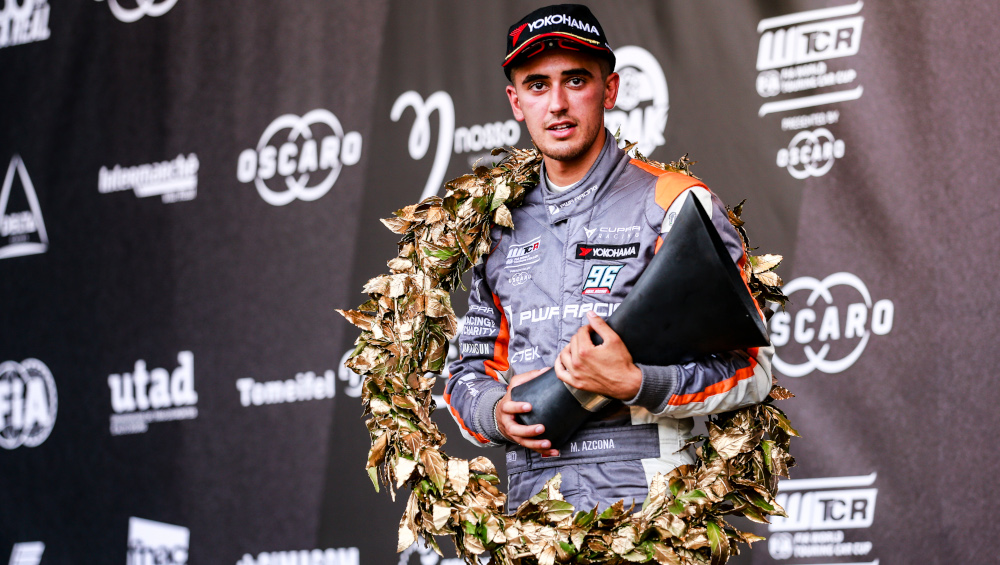 The newcomers
Urrutia is arguably the highest-profile new driver to the series, having a strong single-seater background in the USA, including being twice the Indy Lights runner-up.
2019 proved to be a mixed season for the 24-year-old, despite him finishing third overall in the TCR Europe drivers' standings.
Urrutia failed to score a win in his first season in touring cars, and was only twice on the podium in his WRT-run Audi RS3. It was only by dint of consistency that he was third, and he was never truly in contention for the title, finishing 118 points behind the eventual champion.
Urrutia has joined the crack Cyan Racing team for 2020, however, and expectations are high that in his sixth season racing in Europe, Urrutia could win races.
Like Urrutia, Belgian Gilles Magnus has switched from racing in TCR Europe to WTCR for 2020, making a last-minute decision to change to the FIA series for the coming year.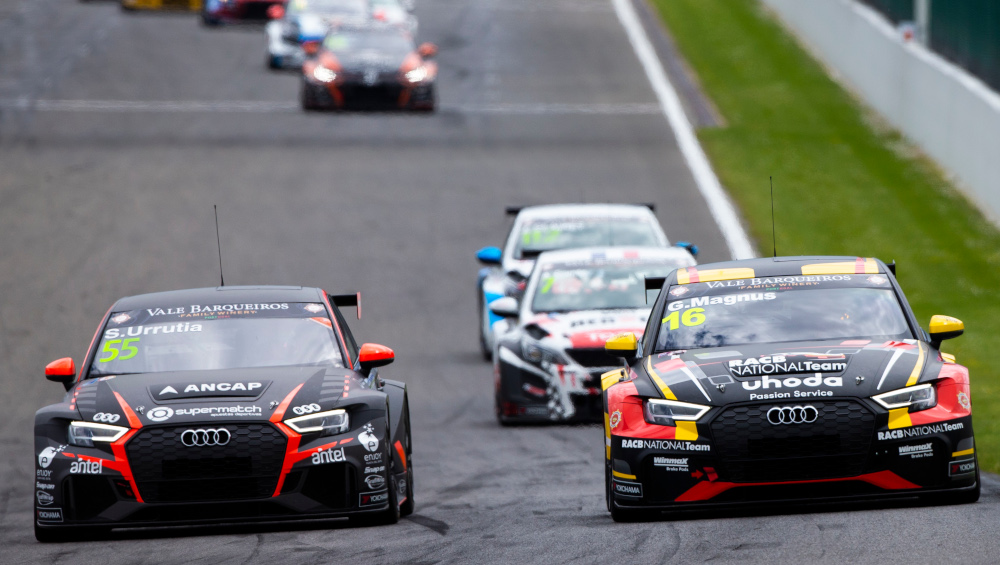 Magnus will remain with the Comtoyou Racing outfit in an Audi RS3, hoping to taste victory in WTCR as he did at Spa-Francorchamps in TCR Europe last year.
Having only made two wildcard appearances in 2019, German Luca Engstler will take on a full campaign in 2020, as the Engstler Motorsport team joins WTCR for the first time.
The two-time Asian champion effectively replaces Augusto Farfus in Hyundai's line-up, and as also a graduate from the TCR Europe series, where he took one win last year at the Red Bull Ring.
Despite being just 20-years old, Engstler already has extensive TCR experience, having contested 90 TCR races since 2017, winning 26 times already, although most of those victories have been in less competitive Asian series.
Swiss team Vuković Motorsport is making a big step up to WTCR for 2020, having previously campaigned its self-developed Renault Mégane RS in the TCR Europe series.
Leading the charge for the season will be 18-year-old Northern Irishman Jack Young, who already impressed late last year with two fourth-place finishes in the car at the TCR Europe penultimate event in Barcelona.
Young will be joined this weekend by TCR Australia race winner Dylan O'Keeffe, who has remained in Europe for the past month to prepare for his wildcard début in Belgium.
The experienced WTCR Independents
New for 2020 is the creation of the WTCR Trophy, designed to support independent drivers in the same way as the old WTCC Trophy.
Drivers without the financial backing of manufacturers will be eligible, meaning that six drivers on the 2020 grid will be eligible.
Heading up the list is two-time WTCC Trophy winner Tom Coronel, who was also the top independent in the 2004 ETCC.
Coronel will switch to racing an Audi RS3 in 2020, prepared by Comtoyou Racing, and will be partnered by WTCR returnee Nathanaël Berthon.
Magnus, also racing an Audi, will also be eligible, along with Zengő Motorsport's Hungarian duo Bence Boldizs and Gábor Kismarty-Lechner.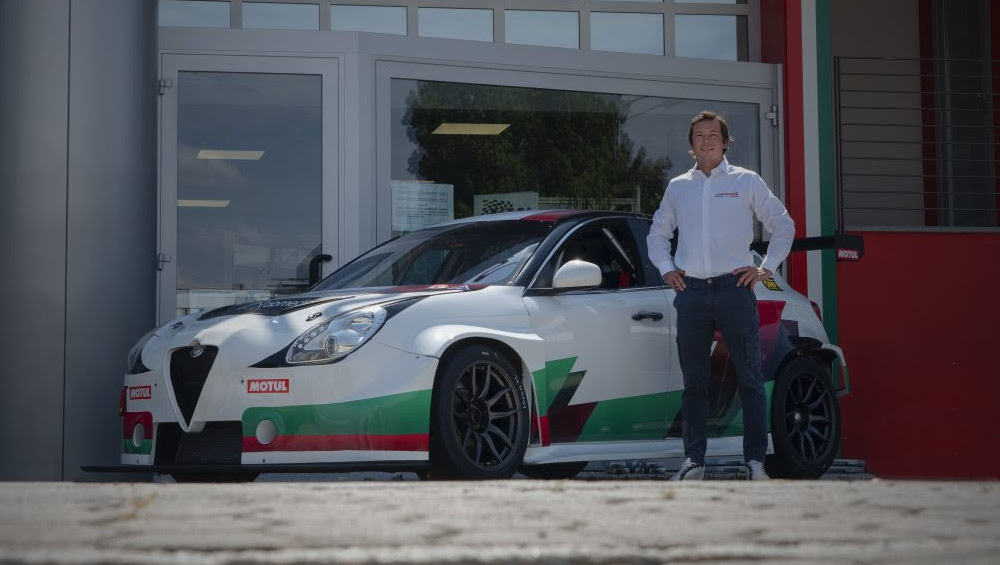 Jean-Karl Vernay, out of a drive after 2019 following the withdrawal of Audi's factory-backed support, is also eligible, the Frenchman having switched to a Team Mulsanne Alfa Romeo Giulietta.
Vernay had not been part of the original entry list, by following the re-opening of full-season entries, Italian-based Team Mulsanne decided to enter the series, attracted by its compact six-event European calendar.
Sporting changes
A raft of sporting changes have been introduced for 2020, some of which are with the aim of reducing costs for teams impacted by the economic situation precipitated by the coronavirus crisis.
The first two events at Zolder and the Nürburgring Nordschleife will stage two races, whilst the final four events at the Slovakiaring, Hungaroring, Motorland Aragón and Adria will be three-race affairs, making a total of 16 races.
Qualifying has also been overhauled, with just a single session to decide the grid for the two-and-three race events.
A three-phase, Q1-Q2-Q3, session will be utilised, with the results of Q1 forming the grid for race one as well as the top five getting points, whilst the top twelve drivers move to Q2.
In Q2 drivers do not score points, and the top five progress to Q3, whilst positions 6 to 12 will set the grid positions in three-race events for those drivers in race two. For the two-race events, the top ten cars will be reversed to form the race one grid, with positions below that being according to drivers' Q2 and Q1 rankings.
In Q3 points will be awarded in the 5-4-3-2-1 manner, with the fastest driver securing pole position for race three, whilst in two-race events the quickest driver takes pole for race two.
The first round of the season will take place on the same bill as the second TCR Europe event of the year, with races taking place behind closed doors.
Thursday will feature a test day for WTCR teams, with Free Practice following on Friday and Saturday. Qualifying is on Saturday afternoon, with both races taking place on Sunday.
Zolder Timetable
Friday 11 September
17:00 – 17:45 CEST: Free Practice 1
Saturday 12 September
09:50 – 10:20 CEST: Free Practice 2
14:00 – 14:50 CEST: Qualifying
Sunday 13 September
10:30 CEST: Race One
14:15 CEST: Race Two