Rory Butcher says he is aiming to be a 'thorn in the side' of his competitors when the British Touring Car Championship finally gets underway at Donington Park this weekend, where he will give the new fourth-generation Ford Focus its début.
Butcher returns to Motorbase Performance for the 2020 season, after two years with the AmD Tuning outfit, ready to fight for the overall title in the team's new car.
Developed during the off-season, Motorbase has already demonstrated impressive potential in the new car, with Butcher fourth fastest in the official pre-season test at Silverstone back in March, and then fastest overall in July's two-day test at Snetterton – by a huge margin of over seven tenths of a second.
In total, Motorbase has completed nine days of testing with its new car, with Butcher and team-mates Ollie Jackson and Andy Neate enjoying damage-free running thus far.
"It is nice that people are talking about us and already putting us on their radars this season as a threat, because that is the position we want to be in," said Butcher. "We want to be a thorn in everyone's side.
"All we can do, though, is concentrate on ourselves and build on what we have got. There are some areas where we still need to do some learning and that will happen as we get more mileage, but that is what this championship is always about.
"With a run of four race weekends over August, we are going to be flat-out. The opening weeks are about boxing clever, grabbing the points that you can and trying to have as much sympathy for the team and the mechanics as possible.
"They will be under a workload like they have never experienced before."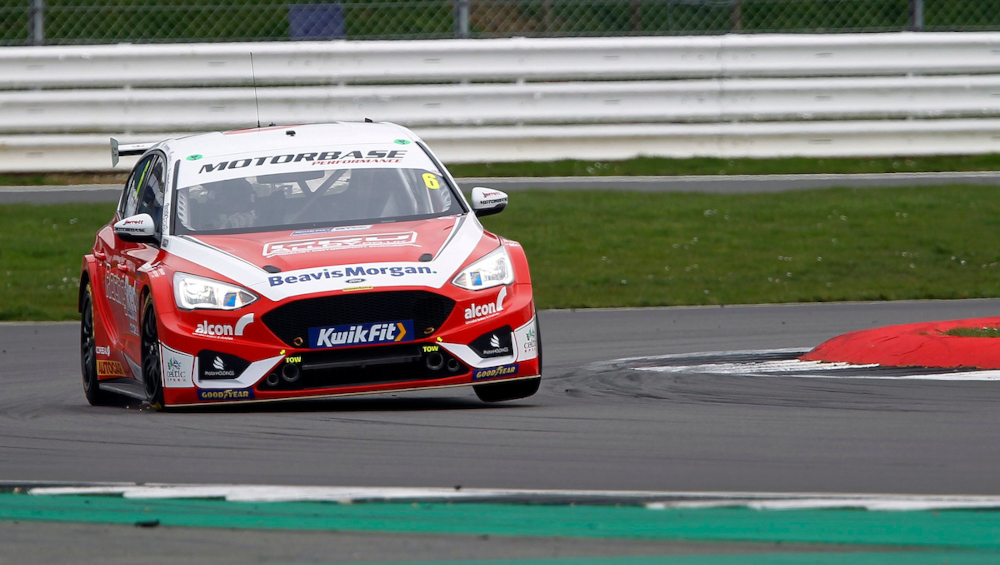 Team Principal David Bartrum admits that the first few rounds of the championship – with four events in five weekends – will be hectic for the team as it gets to grip with its new car.
"We have worked hard on the new cars and the spares package we have put together, and our suppliers and contractors – as well as the team – have all stepped up to the plate," said Bartrum.
"We have lots of spares and we are totally ready to go. I hope I am not jinxing things, but we have done nine test days with all three cars and we have not had to replace a body panel yet.
"I have impressed upon the drivers that I am very fond of the body panels that we have on the cars already – but you know what racing is like. It will be all-action when we get going.
"We have some tight turnarounds over this busy opening period, and it will be all hands to the pump.
"Having said that, racing drivers will be racing drivers: the first few rounds are going to be like releasing the new lambs into the field for the first time in spring – they will be gambolling around everywhere!"
Bartrum also praised series organiser TOCA as well as Motorbase's rivals for arranging the new calendar and making it to the grid in the difficult circumstances of the ongoing coronavirus pandemic.
"You have to say a huge congratulations to the drivers and teams who have made it to the grid in these challenging times, because it has not been easy for anyone.
"Credit must also go to the series organisers TOCA and its chief executive Alan Gow, who have pulled a season together.
"We are all in this business of motorsport and without their efforts to get us back on the grid, none of us would have had a business."